LAUFEN, Swissness quality and design, offering complete bathroom solution
03 Feb '22
Swissness is connected with quality, which includes craftsmanship, precision, and reliability, and can be found in a variety of products ranging from machinery to wristwatches. Swissness is often associated with their design language, which is expressive while being minimalistic.
Despite this, Swissness may be found anywhere, not only in Switzerland. Swissness can be found within LAUFEN sanitaryware and bathroom furniture, which are available in Thailand as a new member of our Purified Collection at DMHOME. You can integrate Swiss quality and design into your bathroom.
What is LAUFEN?
Tonwarenfabrik LAUFEN was established in Switzerland in 1892, when sanitization was still far from the standard and conveniences we have today, making brick and clinkers. Later, in 1925, LAUFEN expanded their operation into bathroom solutions by manufacturing washbasins and sinks.
From this point, LAUFEN tries to make the bathroom a living environment by making innovative sanitary products in state-of-the-art plants with legendary Swiss precision. LAUFEN utilizes the most advanced technologies available, such as wall-hung toilets in the 1960s and high-pressure casting in the 1980s, to encourage continuous design evolution.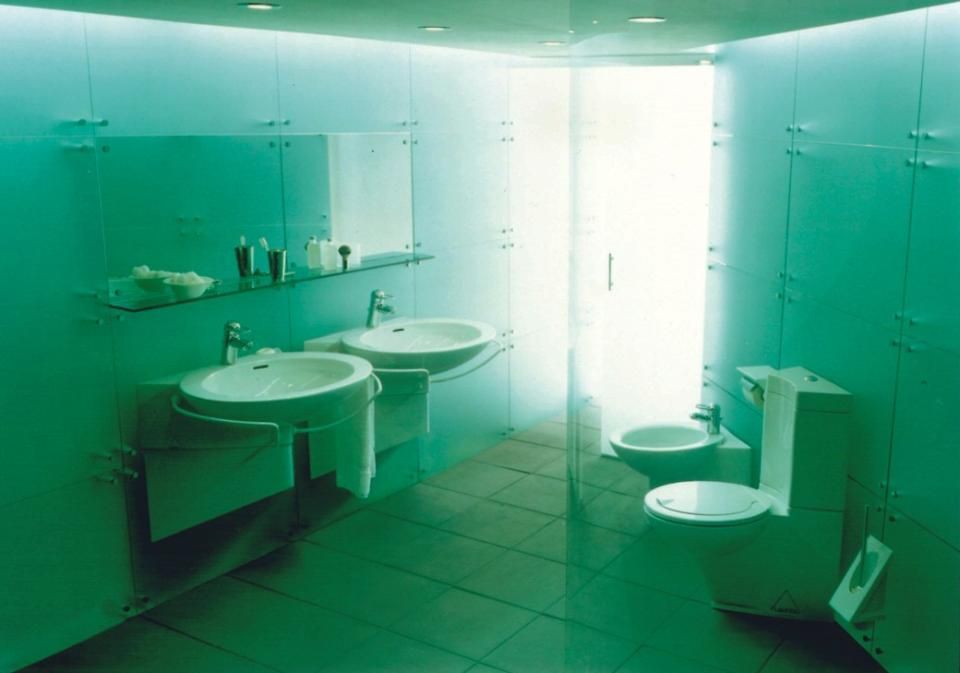 LAUFEN's uniqueness stems from two factors: Swiss Design, which combines emotional elements from southern Europe with precision and clarity from northern Europe, and Swiss Quality, which stems from manufacturing knowledge and a high degree of ­practical ­benefit that the finished bathroom provides the customer.
What makes LAUFEN different?
Made in Central Europe
LAUFEN has been operating the original plant in the small village of Laufen, Switzerland, for 125 years. Their washbasins, bidets, and toilets are still being delivered from the town. They also have ceramics factories in Austria, the Czech Republic, and Poland, all of which follow the strictest LAUFEN quality standards.
Individual Solutions
LAUFEN also offers a complete bathroom solution, which includes feasibility checks, assistance with technical drawings, the manufacture of models and prototypes, the adaptation of accessories, direct shipping, and after-sales service.
SaphirKeramik
After years of research, LAUFEN discovered that corundum, a colourless mineral, may be used to create a ceramic with extraordinary hardness and flexural strength comparable to steel. They call this material, which is both tough and pliable, "SaphirKeramik."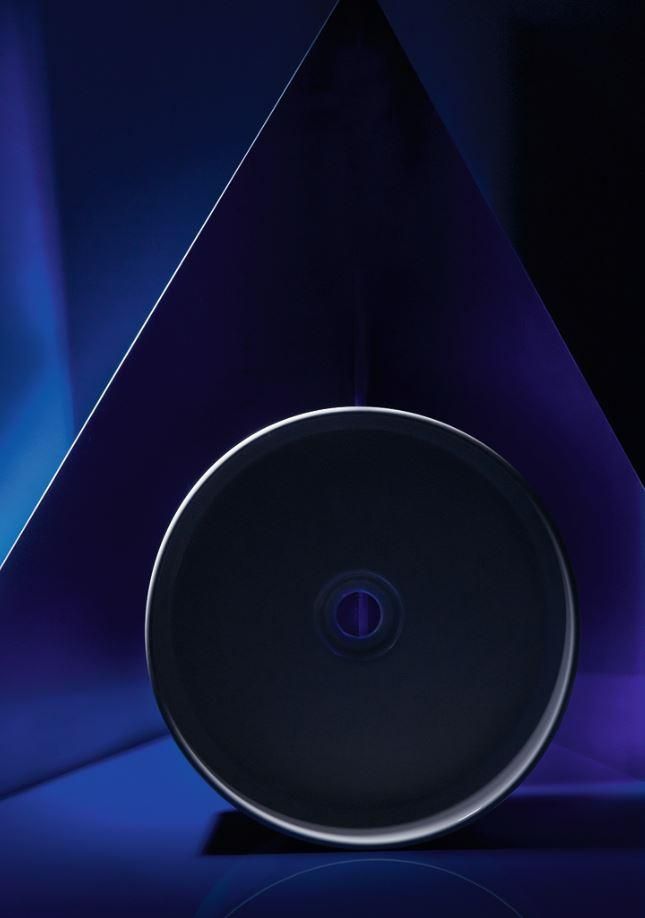 SaphirKeramik is rolled into a very thin yet extremely robust wall of 3-5 mm, allowing LAUFEN to create light, space-saving, and environmentally-friendly sanitaryware. Because of the high quality of SaphirKeramik, LAUFEN was awarded the Swiss Design Prize for 2017/18.
Swiss Quality
All LAUFEN products are made with LAUFEN quality standard, which meets both the European Standard and more strict Swiss suissetec/VSA standard.
Sustainability
Not only does LAUFEN product fulfill environmental standards, but LAUFEN has been continuously monitoring the usage of resources in all of its internal and external activities since 1998. Currently, environmental protection indicators now clearly reveal that LAUFEN manufacturing locations meet, and in most cases surpass, legally mandated environmental protection criteria.
Who choose LAUFEN?
LAUFEN bathrooms are found in many private and public spaces around the world. Our portfolio including
• Swiss Embassy at Copenhagen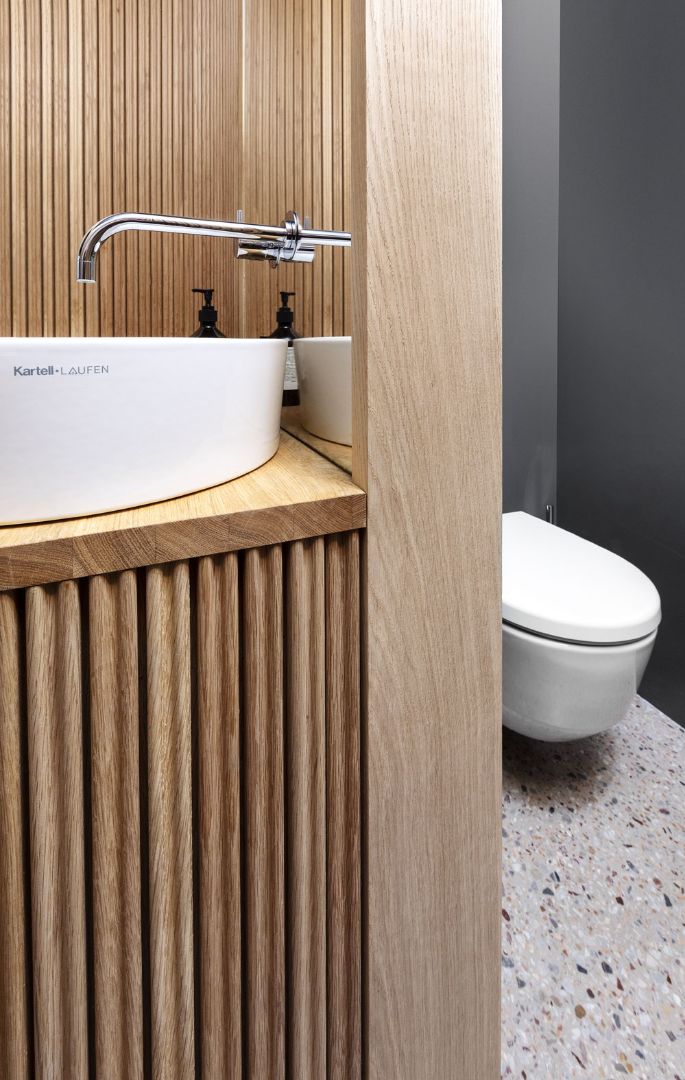 • Tate Modern Swiss House, London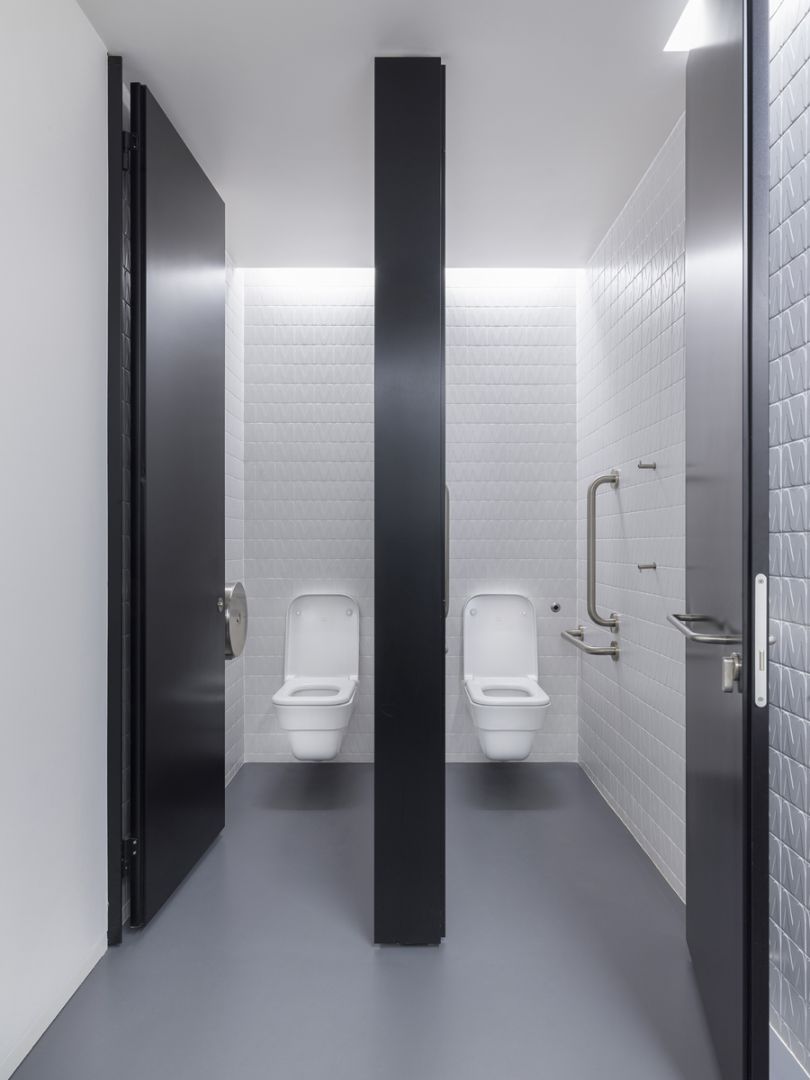 • Volkshaus Basel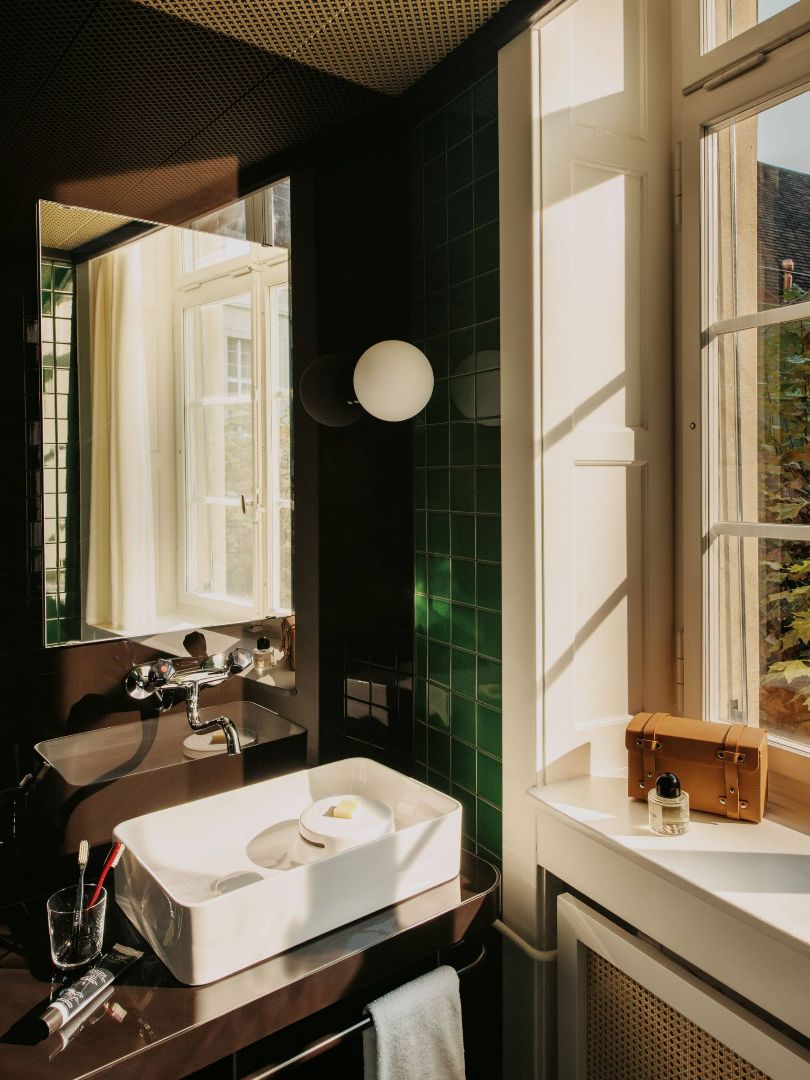 • Murano Urban Resorts, Paris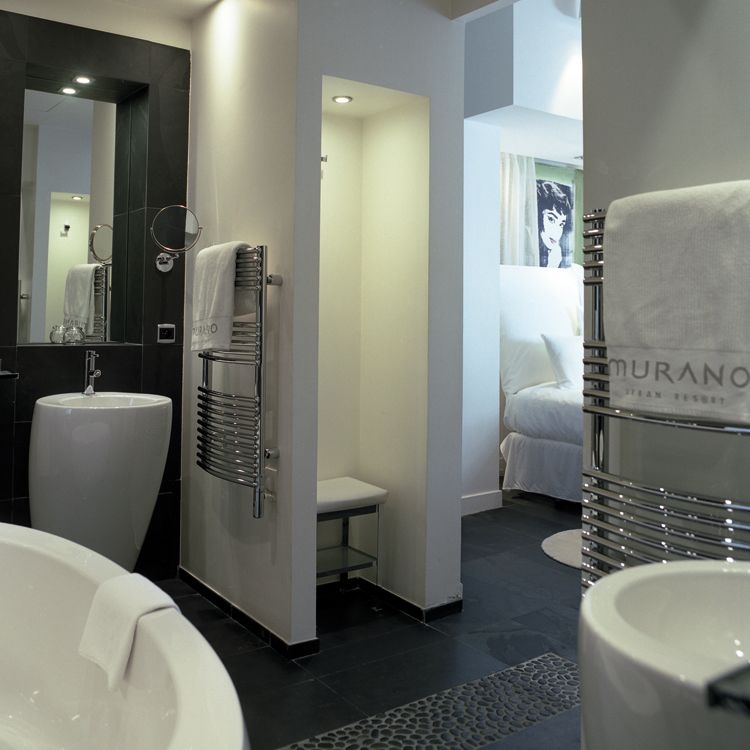 LAUFEN at DMHOME
For prospective architects and planners in Thailand, we are proud to inform you that LAUFEN sanitaryware and bathroom furniture are available as a part of the Purified Collection at DMHOME. As Thailand's Authorized Distributors of LAUFEN, DMHOME is provided with a wide collection of products and full-scale services.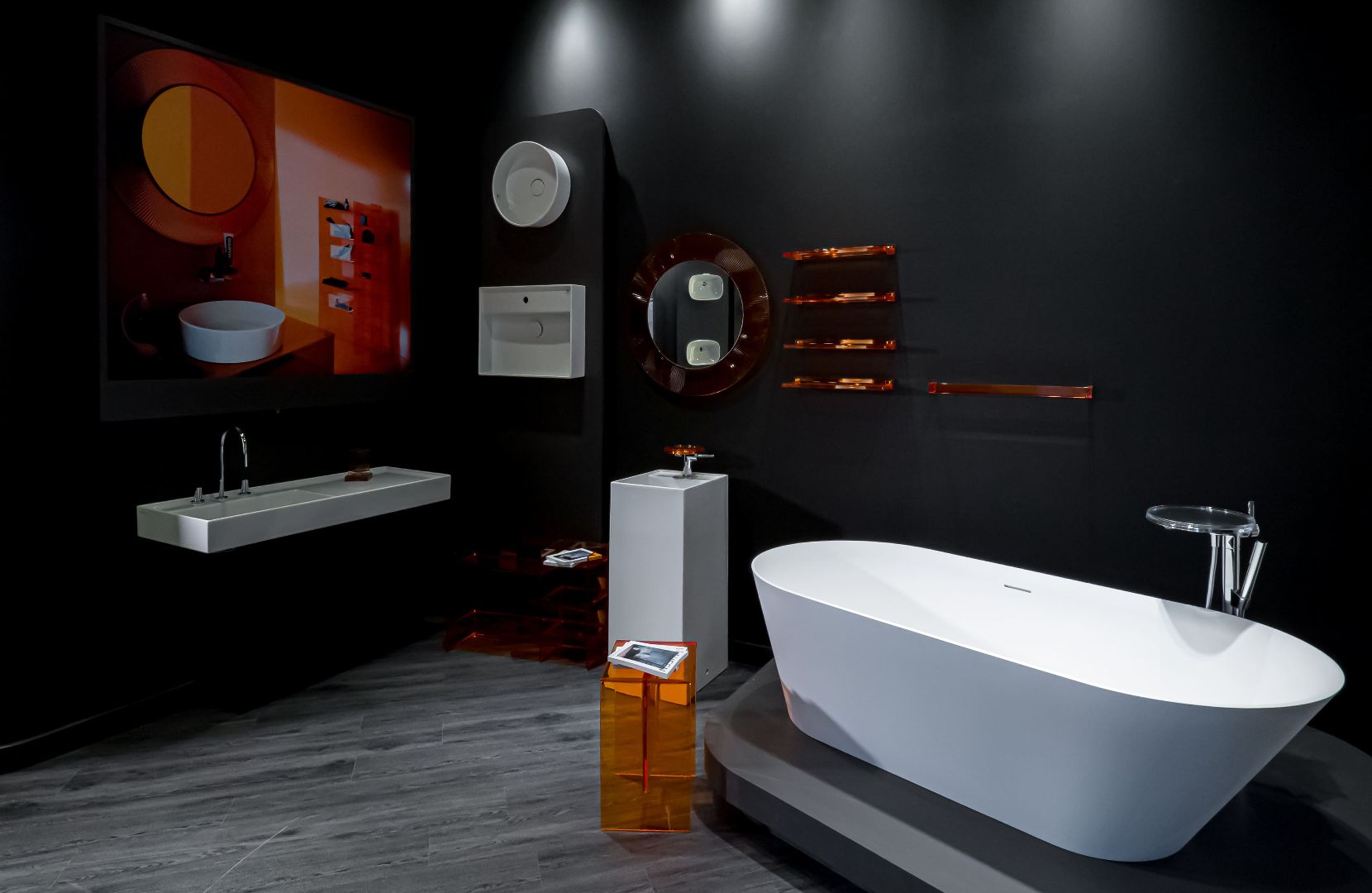 SONAR and KARTELL by LAUFEN COLLECTIONS
SONAR Collection
For LAUFEN's third SaphirKeramik project, they chose the globally recognized and eclectic designer Patricia Urquiola to bring the exceptional material into a third dimension with great compassion. Introducing the SONAR Collection, distinguished by a ribbed ceramic surface and a slimline form that lends the objects an appealing lightness. The textured version can be selected as an optional alternative to the traditional smooth surface and is reminiscent of sound waves propagating in water.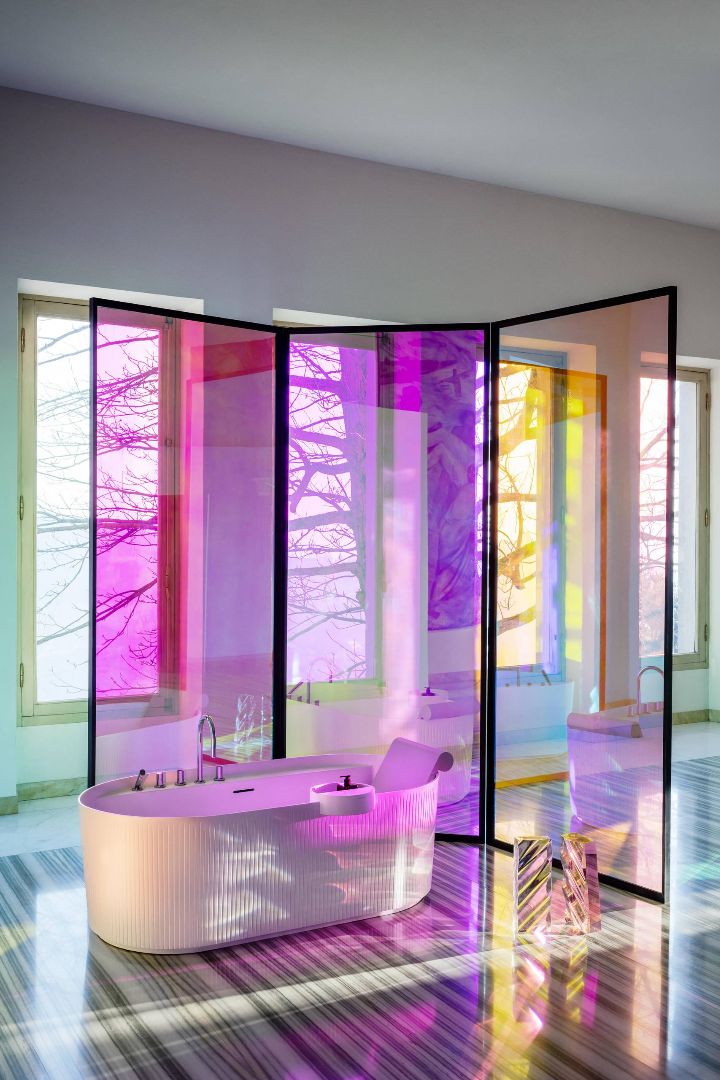 KARTELL by LAUFEN
When the best of functional Italian design and the industrial rigour of Swiss earthware were combined, it became the breakthrough of traditional barriers and boundaries. Introducing KARTELL by LAUFEN, with its rigorous forms, offers the freedom to combine the lightness of transparency with the solid, robust presence of ceramics. KARTELL by LAUFEN became the absolute breakthrough in the bath furnishings sector, providing unprecedented design freedom.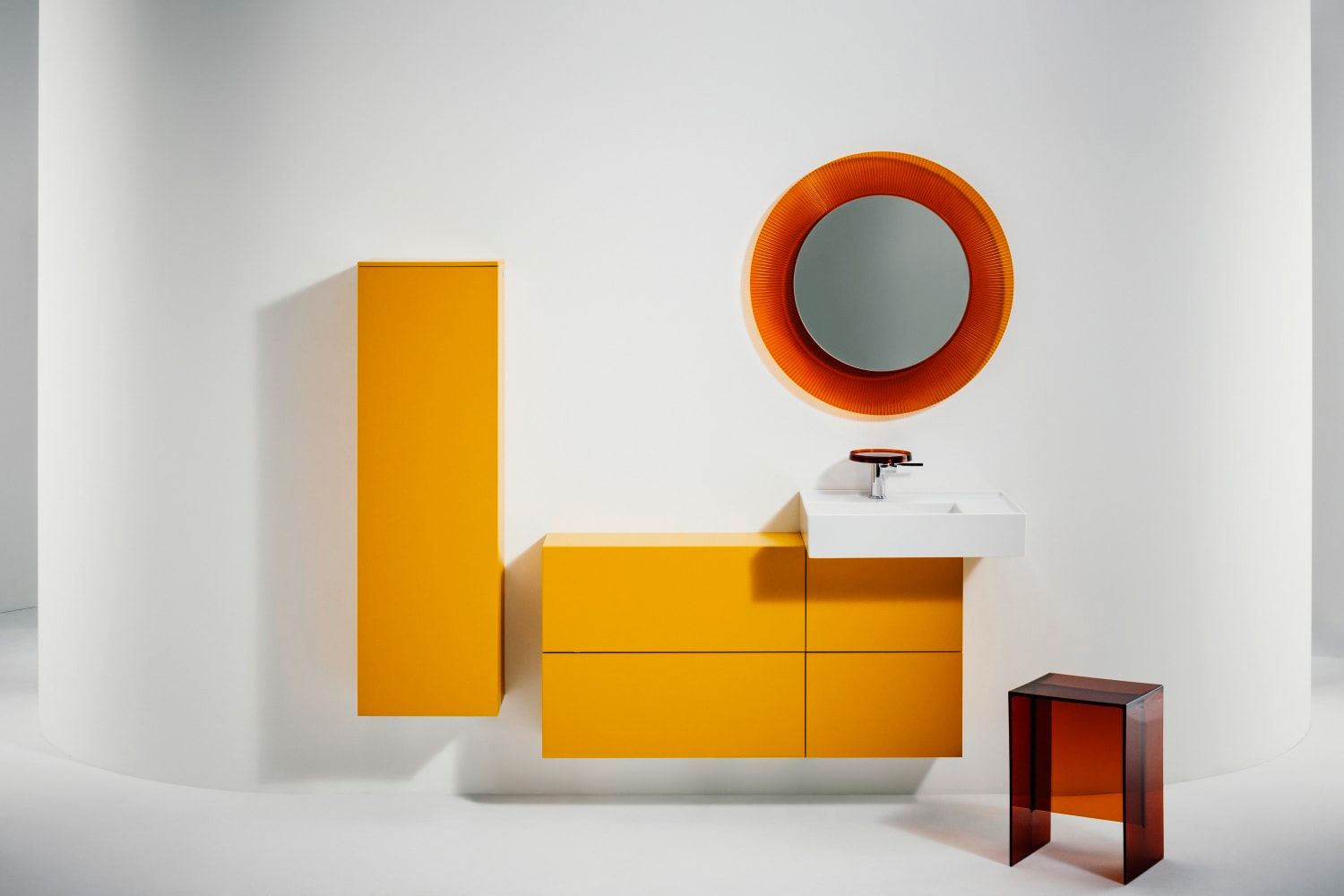 For more information on LAUFEN bathroom products and our Purified collection, please visit us at DMHOME Showroom Thonglor 19, from Monday through Sunday, 10:00 a.m. to 7:00 p.m., or call 02-3650789.
Contact us for a private assistance.
Image from LAUFEN Bathroom