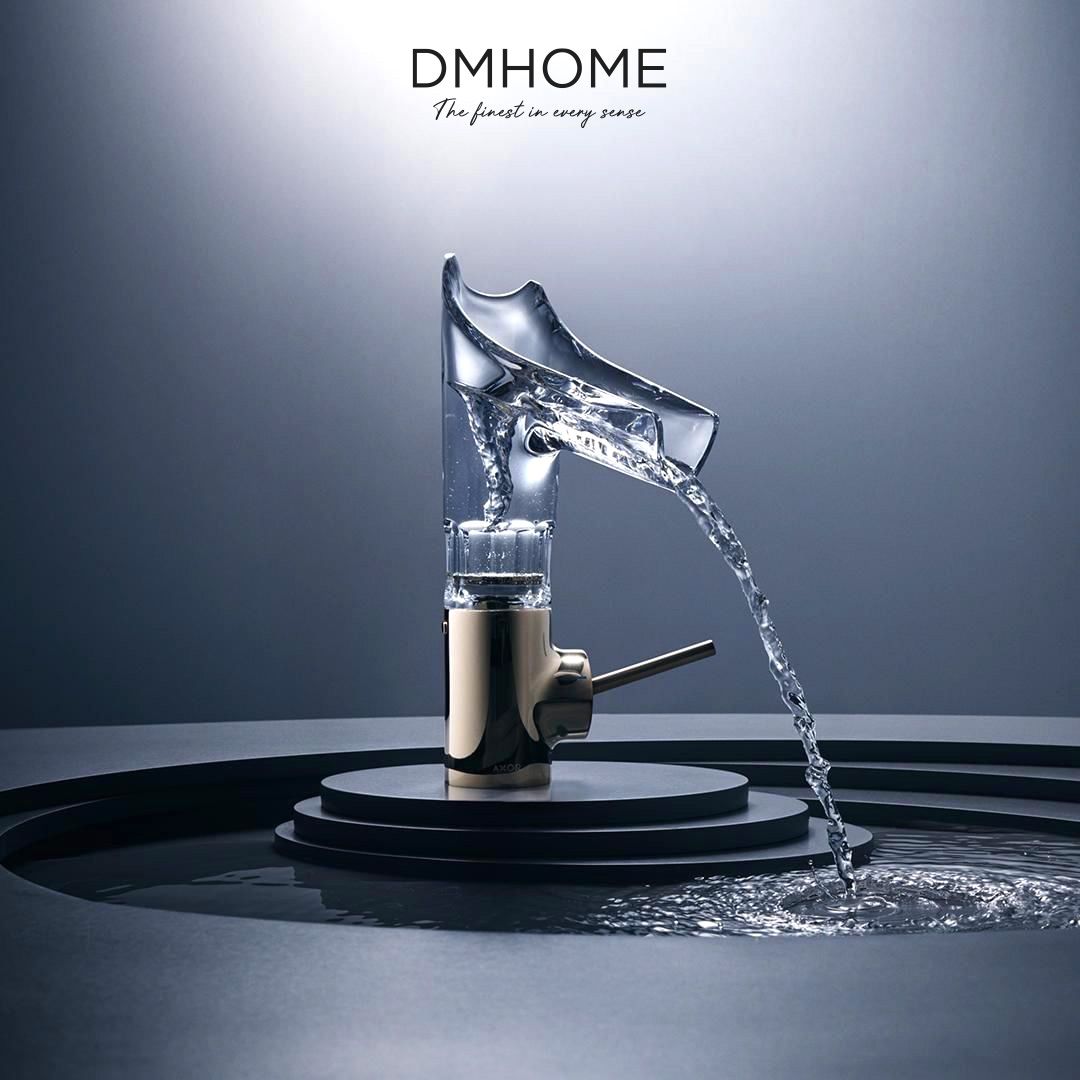 Luxury Bathroom Designs - Timeless to Modern Inspirations
23 Apr '21
Bathing is the time to relax and to free everything burdening one's head. A comfortable atmosphere, with tasteful facilities, will brighten up your bathroom - making it a more desirable space to spend time in.
In choosing one's Bathroom Design it is important to note not only the aesthetics and creative elements, but also match functionality and convenience. By combining these, people's lifestyle requirements are addressed and makes them proud of being the owner of an outstanding one.
If you are planning to decorate your bathroom, elevating it into a luxurious one, here are some inspirations of various Bathroom Design that you can consider having.
Bathroom Design 1: Classic Touch
If you think of bathrooms with classic style, it should come with timeless appeal demonstrating impactful value for all generations. When people see the bathroom, they might recognize noteworthy nostalgia, or imagine unbelievable innovation because classic design is remembered as legendary or iconic.
You might start from the basic one like color. For the classic style, you should choose neutral and simple color tones, such as white, black, brown, cream, silver, and gold because these colors are based on tones that can be matched with gentle and delicate patterns like leaf or floral patterns. Also, you should focus on high-end and neatly crafted furnitures, for example floating bathtub, embossing knob, or knocker with lion head pattern.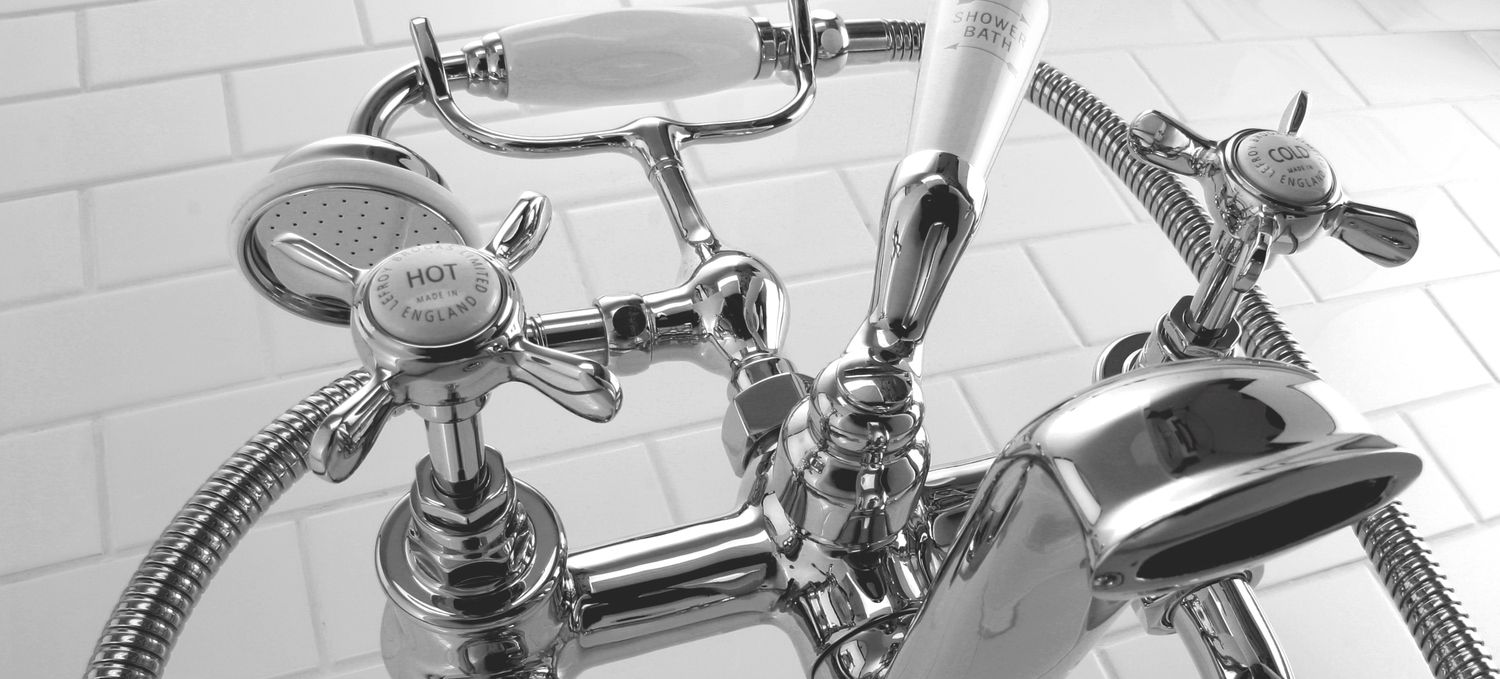 Lefroy Brooks might be the top list in your mind because it is one of classic British bathroom brands that manufactures and provides bathroom fittings including taps, showers, marble consoles, basins, baths, bidets, towel warmers, mirrors, and other accessories. The brand's design conveys classical style since the early 19th century, you will experience the timeless beautiful design from the Edwardian era through modern day.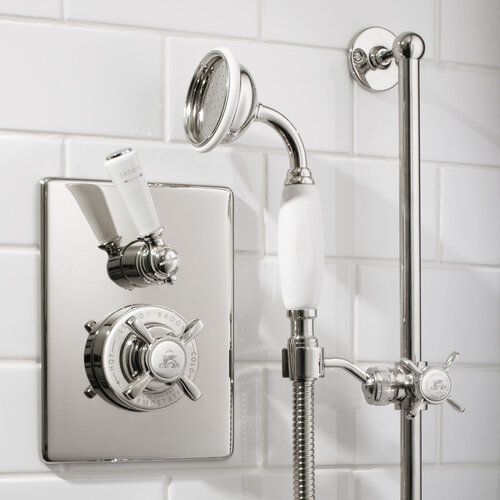 The product highlight is a 1900 collection, every piece of fittings is delicately produced, and select premium material that is durable for usage. Classic wall showers will bring you back to the 19th century through iconic design with adjustable temperature safety mode. That fits with urban people's needs these days.
Bathroom Design 2: Sleek & Minimal Look
Another popular type of luxurious bathroom design is sleek and modern style because it can encompass and tell stories of these days through the design effectively. So you should focus on the things that suit people and the world in this era. First, we might make some understandings about the basic concept, modernism is the result of industrial revolution, and it can be divided into many sub-genres like Bauhaus, Neo-Dada, Futurism, Cubism, Minimalism, and Abstract Expressionism.
And when it is adapted to be the "Modern Design", It is all about the reflection of modern art cutting of flourishing elements. If you are planning to decorate your bathroom in this type design, you might select some common elements of modern design to properly adapt for your dream luxurious bathroom. The overall should be clean, declutter and minimal, the fittings or accessories have bold colors and straight lines, and the material is made of chrome or stainless that reflects the Industrial era.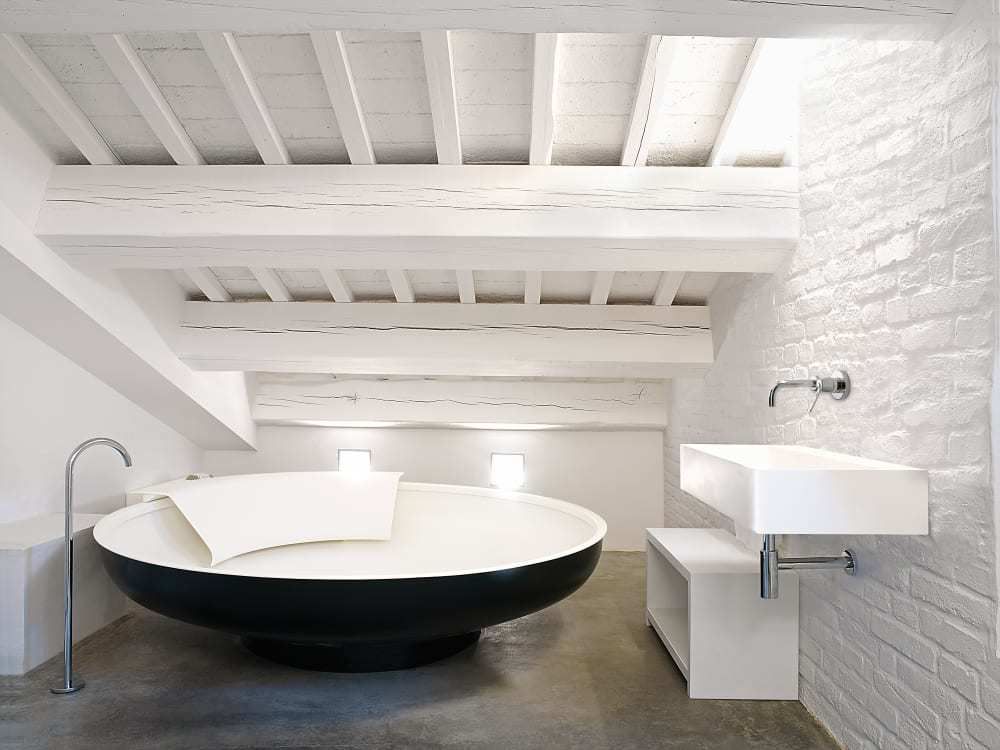 Agape might be your choice if you want to meet the answers of function and good design for your bathroom. Although Agape was established in the 19th century, the brand's aspiration is to offer complete and timeless solutions that suit people's lifestyles and environment. So, it is thoroughly acceptable to be the forefront of bathroom architecture. You can make sure to experience functional space and appreciate the emotional centre in the home through bathroom design.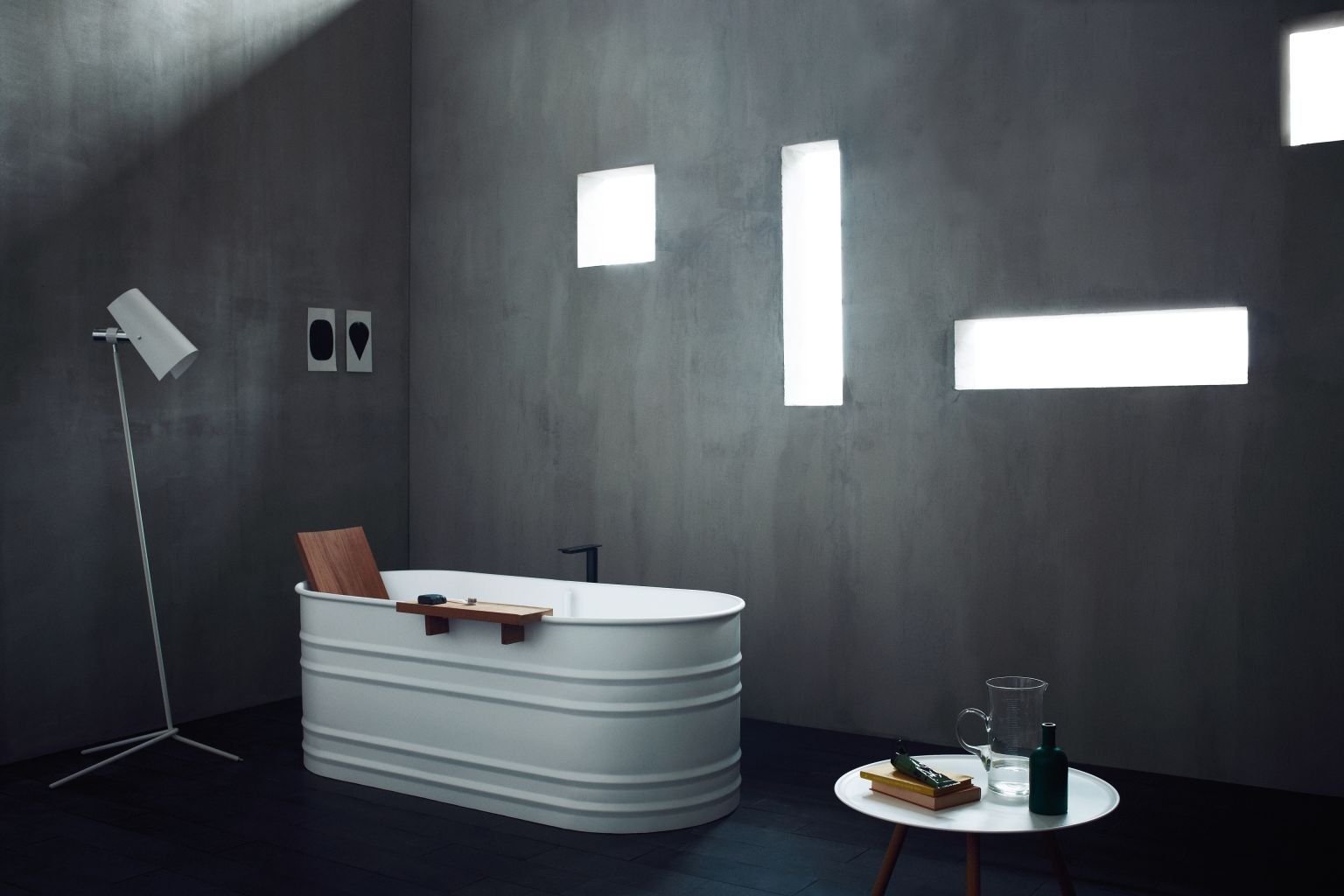 UFO is a big broad disc that changes the way you bathe, it is made of stainless steel and painted white with a backrest. It is suitable for minimal style decoration, and functional to provide more spaces. Also, Vieques is a steel tub that suits industrial or rustic design. It is painted white inside and grey outside that reflects the Industrial style for the modern world.
Bathroom Design 3: Modern Style with Innovative Features
Take further steps from modern definition to innovative style. It is undeniable that this style is similar to the modern one because these two designs cut off the ornamental or flourishing elements to make the visible design clear, simple, and straight.
Nevertheless, the definition of modern style is not staffed in the industrial era, it still evolves and embraces all the new things everydays, especially new technology in the digital era. "Innovative" is one of the interesting characteristics if you are looking for novelty in your luxury and modern bathroom design.
So, you should not only prioritize clean lines or seamless design, but also mainly focus on functions or technological features completing people's lives and providing the comfortable facilities with new innovation. That is the main concept of design while it still encompassas strikingly elegant design.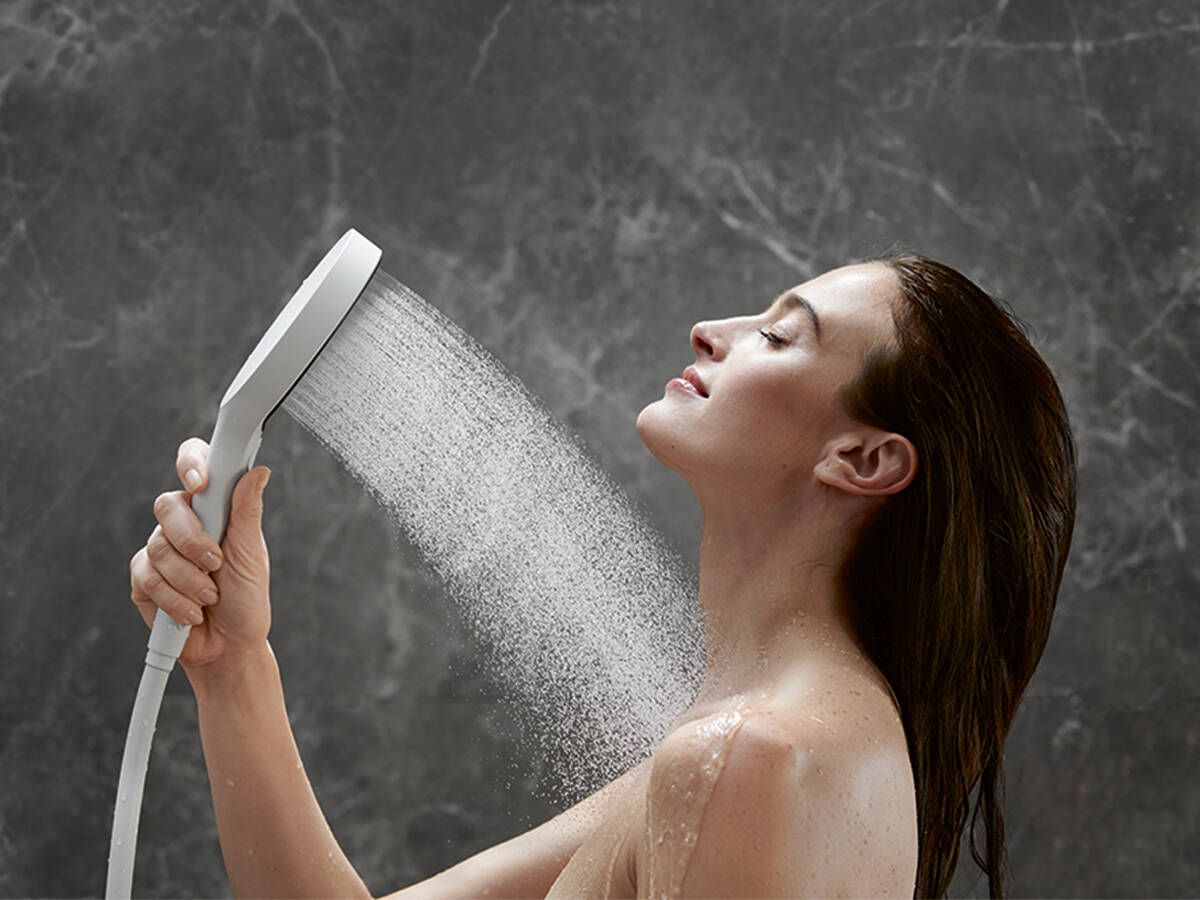 And when it comes to bathrooms with innovative design, Hansgrohe is the way you should go for your luxurious one. It provides the premium products and standard systems including showers, shower systems, bathroom and kitchen faucets, and kitchen sinks.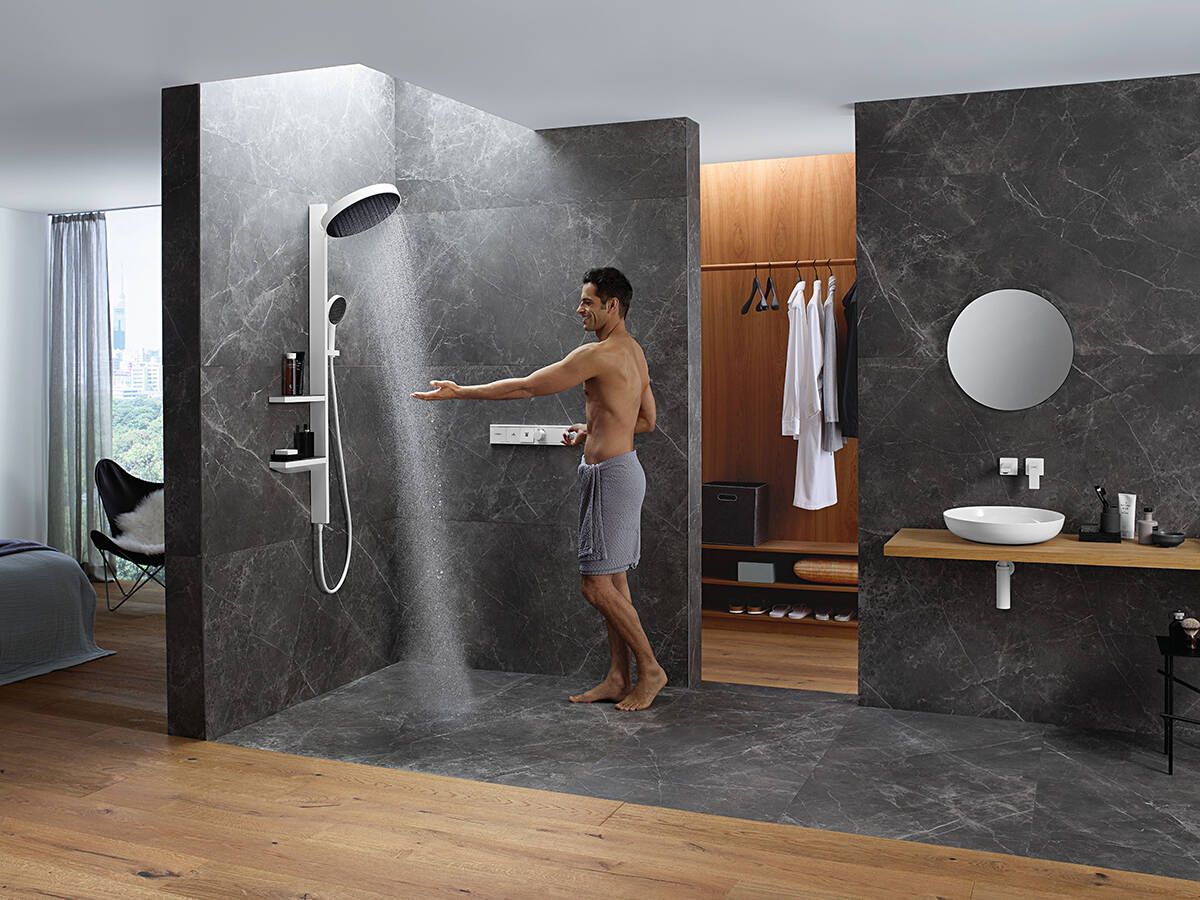 Rainfinity collection is the Hansgrohe's product highlight, it provides various types of showers like overhead shower, hand shower, shelves and separate concealed controls that fulfills the sense of modern. And the brand concept combines both excellent and pioneering design, you will experience new innovation like Coolstart that you can adjust lever or EcoSmart technology lesson volume of water while you can enjoy bathing, this is the brilliant way of water savings.
Bathroom Design 4: Unique & Eye-Catching
Apart from the elements or types mentioned above, the significant one that makes your bathroom luxury is "unique" . It is definite that bathroom design combines the elements of classic, modern, and innovative style, but the unique design is different because of uniqueness that everyone will think of in the same direction when people are talking about.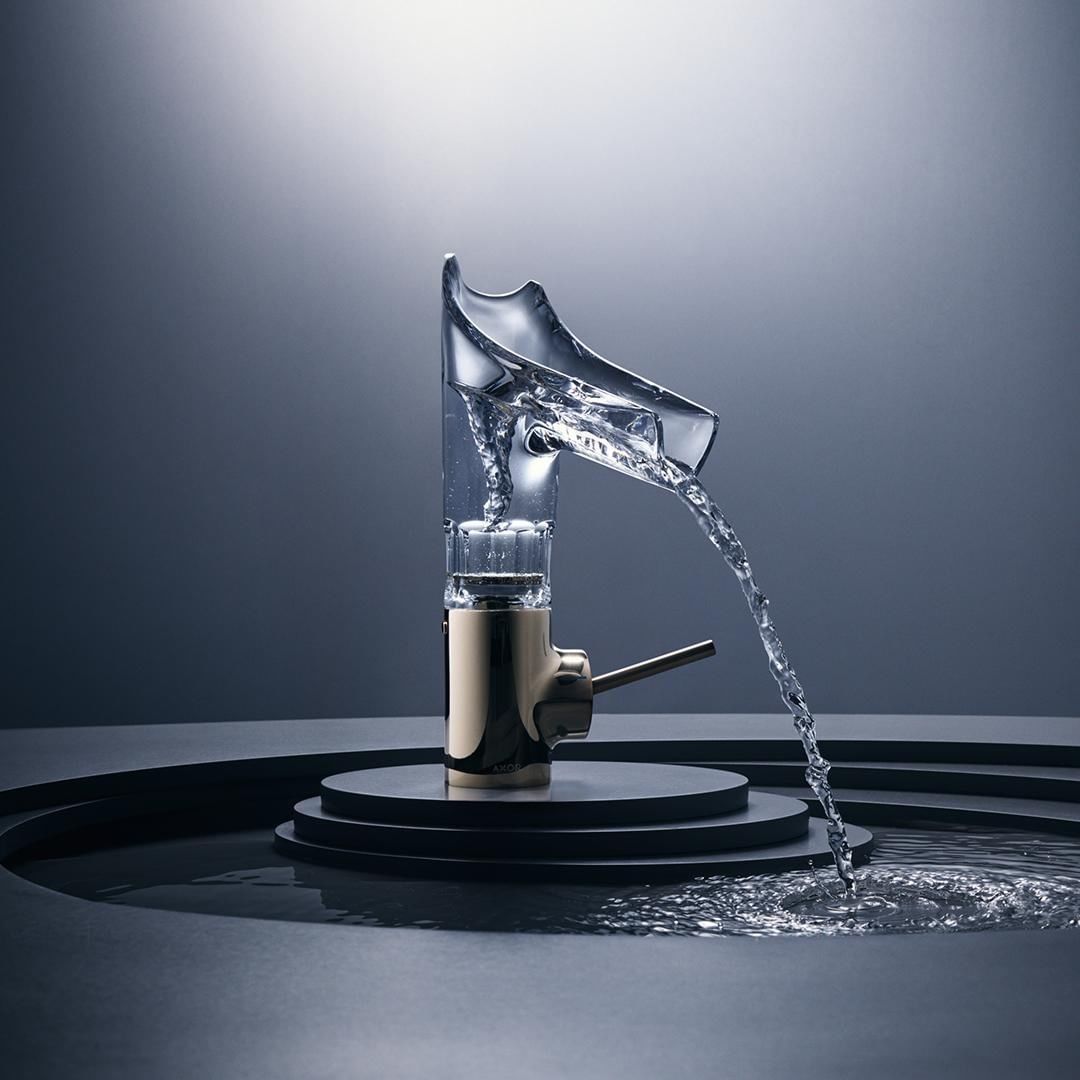 AXOR, one of well-known luxury brands for bathrooms and kitchens, creates the aesthetic and technological products that meet both design and function. AXOR Starck V is a brand highlight, the mixer body is creatively and delicately designed to sculpt water into swirling, material is transparent like crystal. When you turn on the mixer, water pours down into your hands perfectly.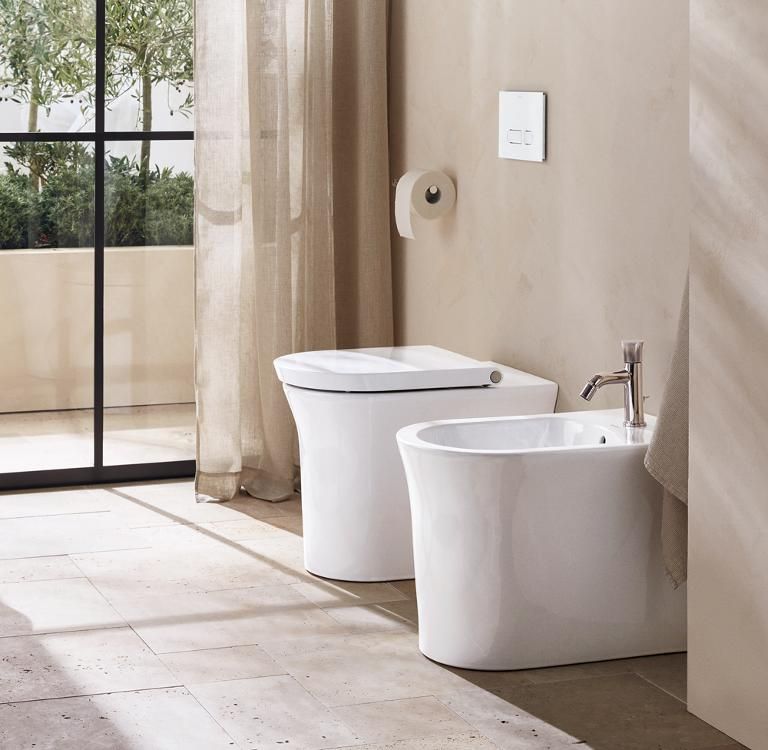 Duravit, manufacture of sanitary ceramics and bathroom furnitures, is famous and acceptable in the design of smart bathrooms, the brand concept focuses on sanitation purposes and modern design that suits every home styles. White Tulip is one of the highlights from the brand, the main elements are clean, organic, and minimal.
Bathroom design is not only about patterns or forms that are suitable for owners' tastes, it also relates to overall home style, members' lifestyles, and how you give the meaning of luxury. There's still various bathroom designs that you can make in your own way because "luxury" is the pride from inner sense.
Source
Image by Duravit, Axor, Agape, Hansgrohe