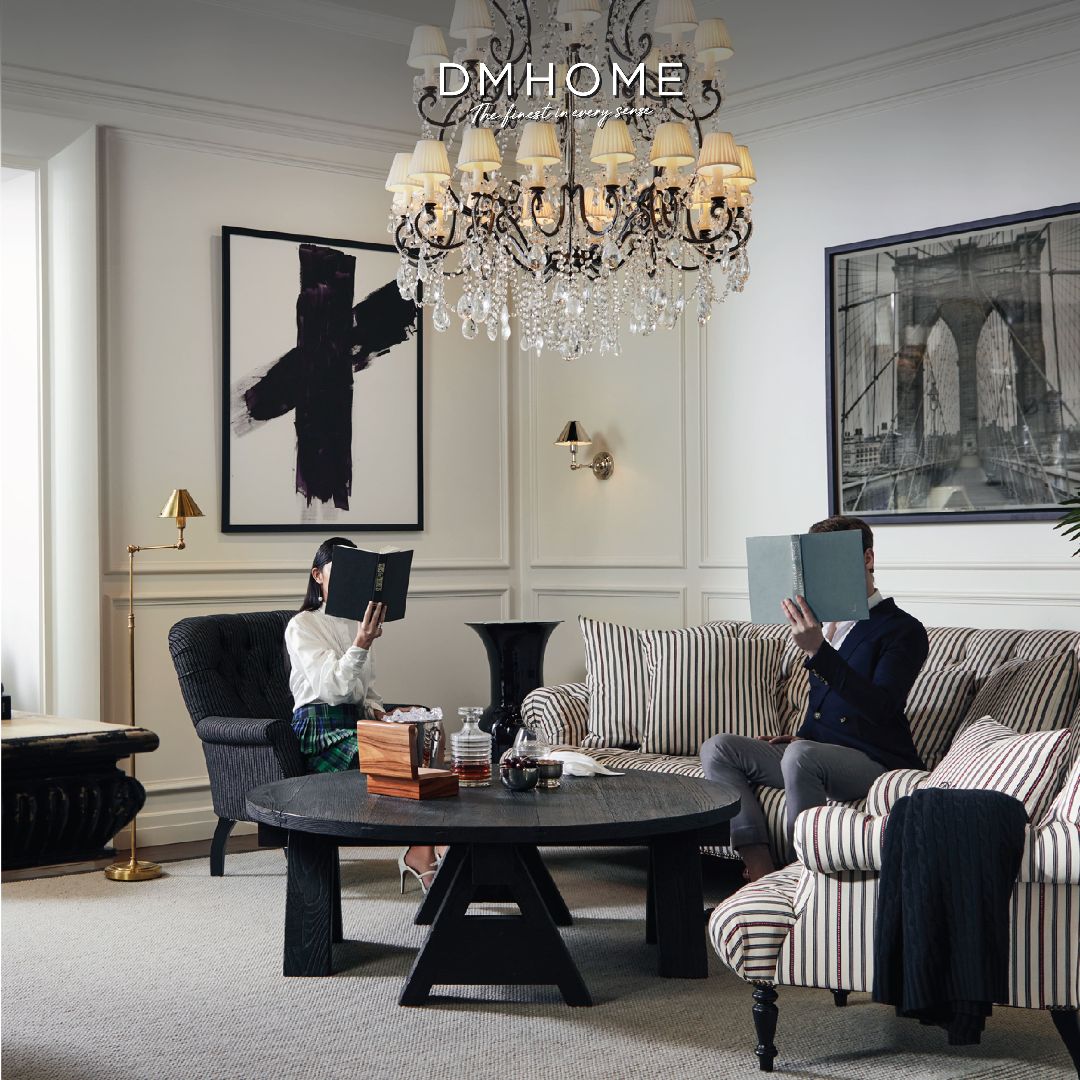 Finding Luxury Furniture in Bangkok
27 Jul '21
As the number of luxury residences in Bangkok increase, so does the demand for interior décor to match the lifestyle of the property and homeowner. As a result, homeowners, design professionals and even developers are always on a look-out for the best luxury furniture and décor.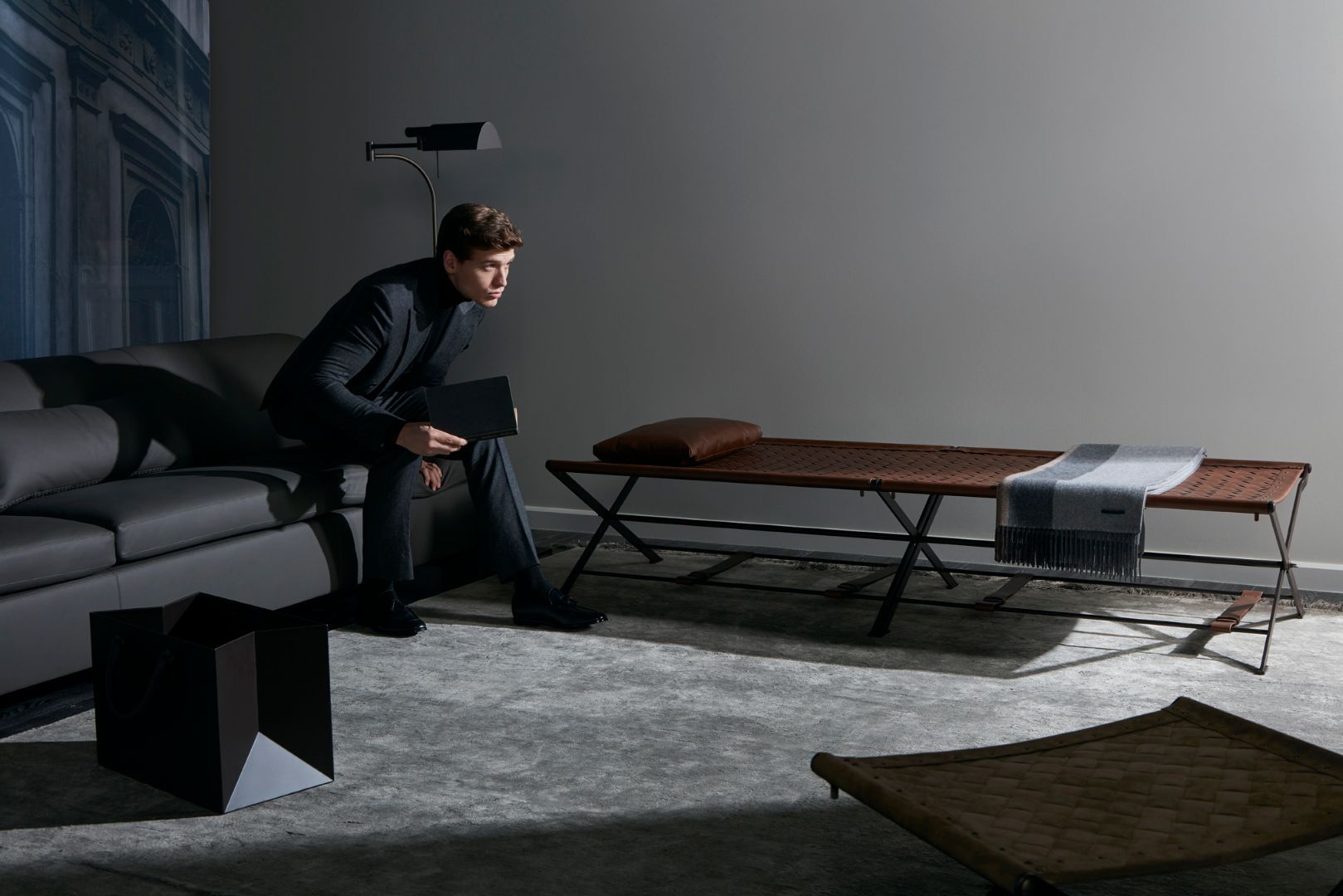 Things to consider when buying luxury furniture
First, check if the brand offered is a specialist in design and decoration. Luxury furniture needs to be both beautiful and practical. Most luxury brands achieved these goals by gaining expertise and experience in furniture design through the years.
Next point to consider is to check which brands and collections are offered by the retailer. Most luxury companies are experts in specialised categories (such as the bathroom or kitchen) or decorating styles (such as classic, contemporary, or modern). The expanded brand portfolios imply that you will have more options to meet most of your home design preferences.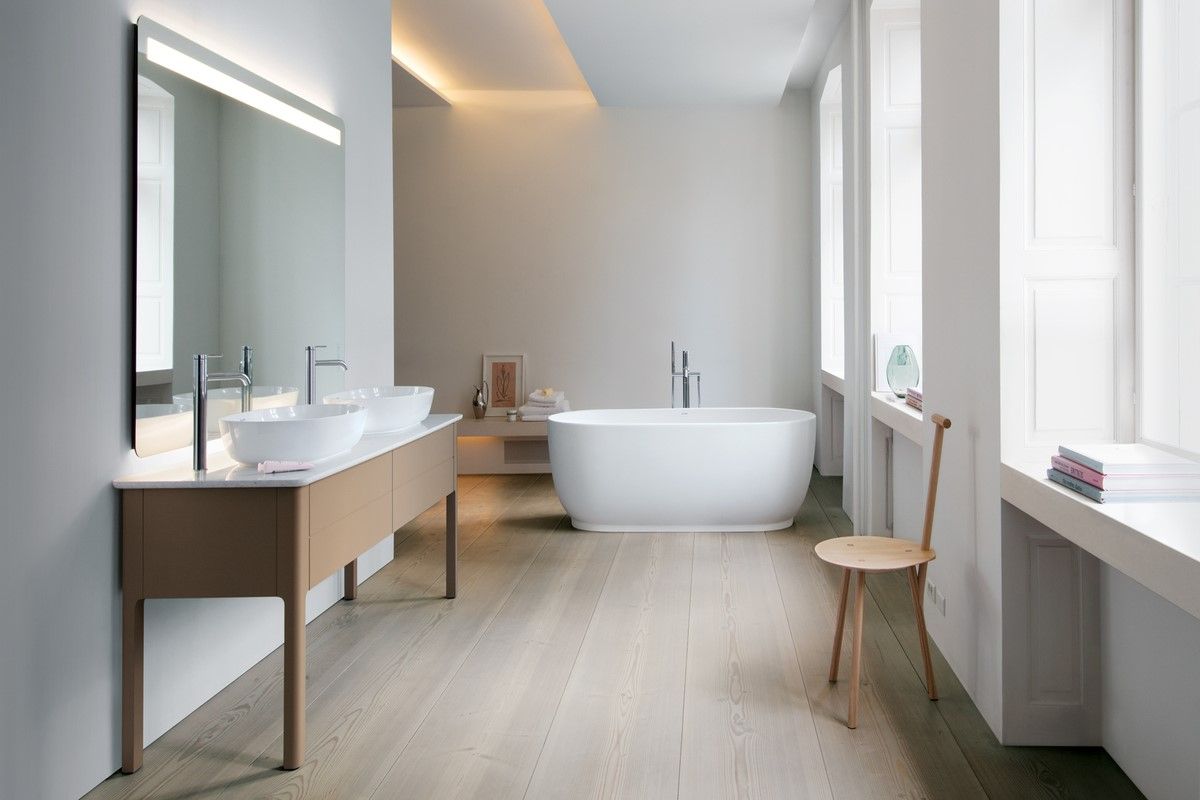 Another thing to consider is whether or not the store is an authorised partner of the brand in Thailand? The majority of luxury products could be customised to meet your demands. Only with authorized partners or distributors by the brands is this configuration capability offered. If you buy luxury furniture from authorised partners, you acquire the piece of furniture that suits your décor.
Why is DMHOME the leader in luxury furniture retail?
Founded in 1992 as Decor Mart, DMHOME is constantly expanding its collections, which feature pieces that become the core of an interior display, completing any home décor—both practically and aesthetically. A keen-eye procurer of ultra-luxury and premier lifestyle products that DMHOME takes pride in providing to its excellent customers.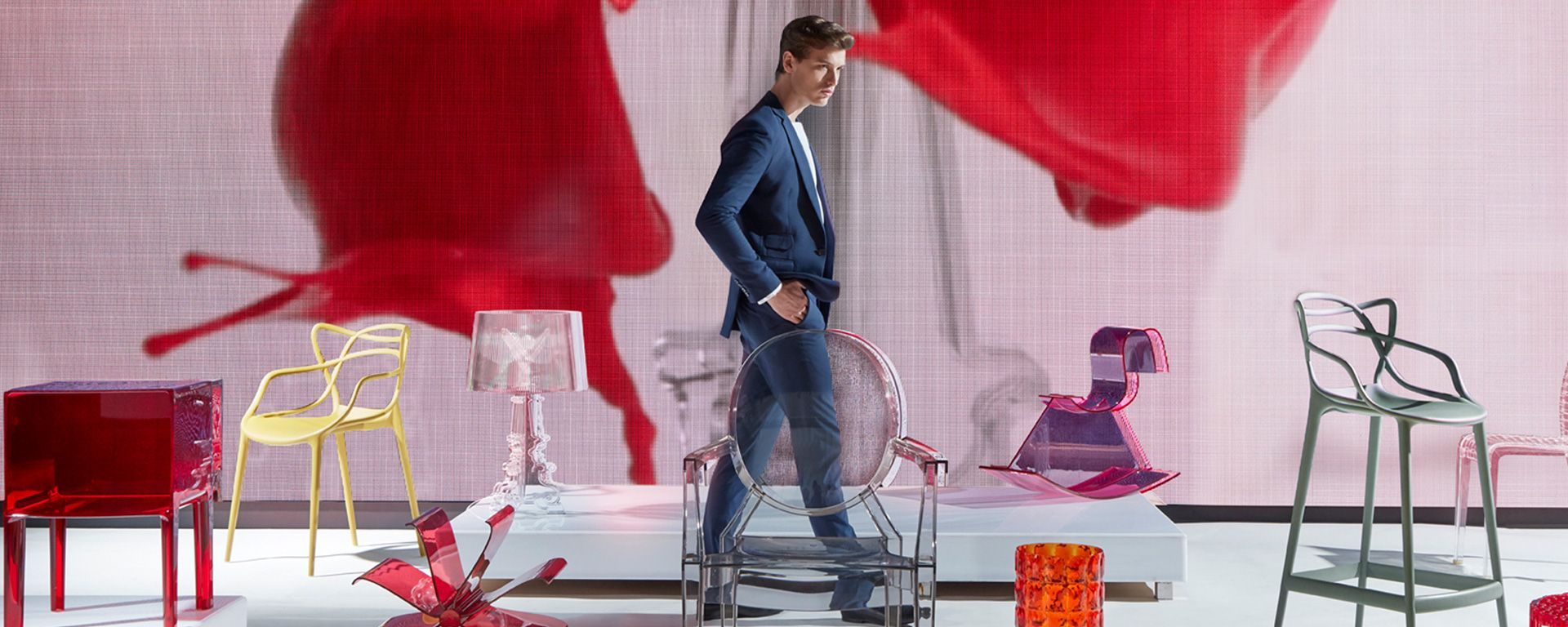 DMHOME is a strategic partner of over 30 premium brands in three major categories: furniture, kitchen, and bathroom. With a wide range from leaders in their segment such as Kartell, SieMatic and Hansgrohe to Luxury furniture from top fashion brands such as Bottega Veneta, Fendi and Ralph Lauren Home.
Our brands are divided into 5 core categories:
• Luxe - Wondrous collections of spectacular hand-made and one-of-a-kind luxury furniture & furnishings sourced from the world's best designer brands.
• Purified - Hundreds of choices filtered down for the best of the best. For the purest of dreams, An intensity of comfort and beauty, and ultimate functionality for our customers' luxury bathroom experience.
• Advice and Selection - From a client's need as our priority comes bespoke selections of furnishing pieces. Expect only the top-of-the-range specifications, from interior design to full turn-key services.
• Library - Inviting spatial experience where arts fuse with innovations for those with an inquisitive mind.
• Inventory Collection - A true treasure trove of eclectic and unique design goods. A trip is worthy of a visit, for those in search of the best finds.
From offline to online luxury furniture shopping
DMHOME has two showrooms in Bangkok, located at Thonglor Soi 19 and 3rd floor of Siam Paragon, both of which include a wide selection of luxury furniture and decorative accessories.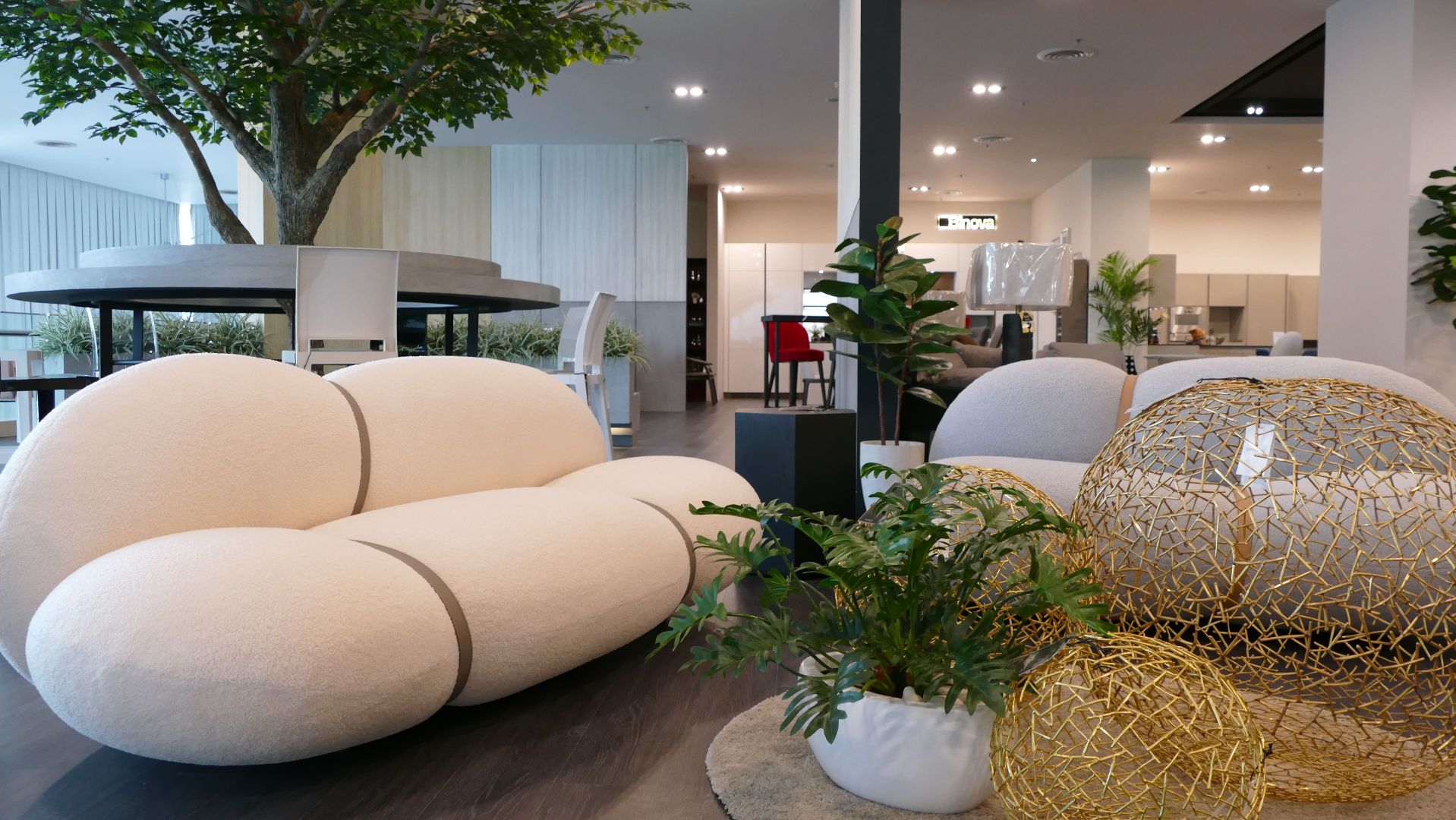 Recently, DMHOME has launched shop.dm-home.com - showcasing curated luxury home accessories and furnishings for your online shopping convenience.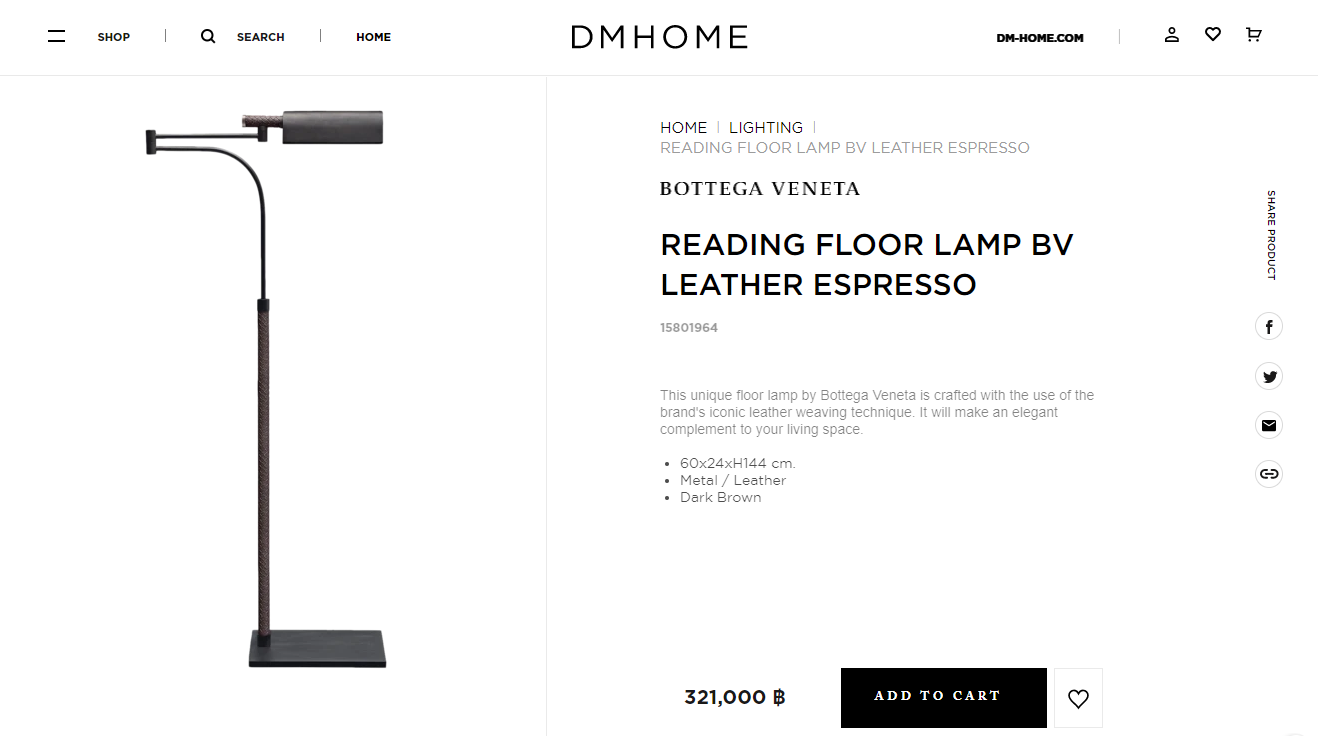 For more information, visit DMHOME LUXE at 3rd floor of Siam Paragon or DMHOME Showroom at Thonglor 19, from Monday through Sunday, 10:00 a.m. to 7:00 p.m., or contact at 02-3650789, and via e-mail at [email protected]
Contact us for a private assistance.
Images from dm-home.com