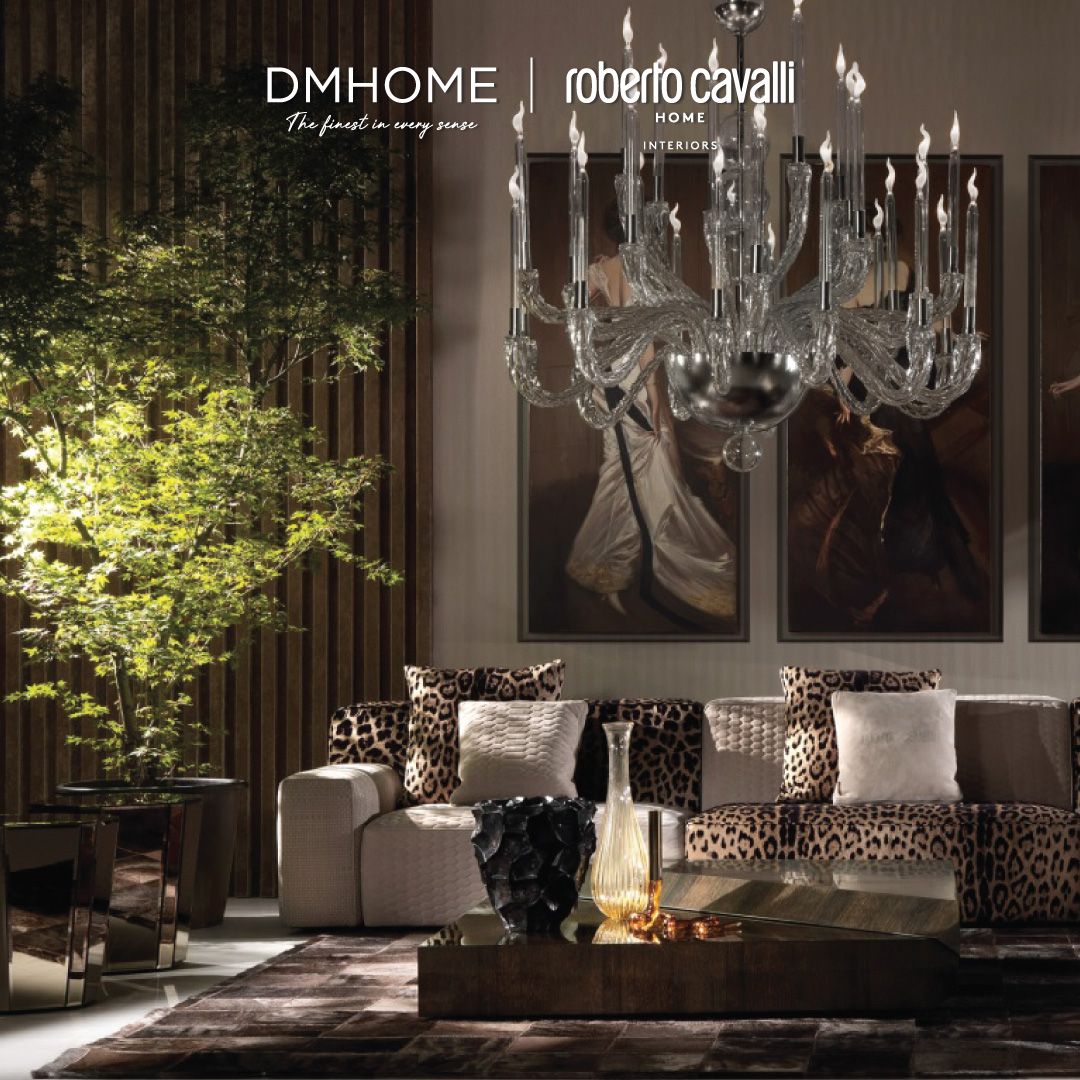 Interiors design ideas with Roberto Cavalli Home Interiors
07 Jul '21
Roberto Cavalli, famed for his glamour and sensuality in fashion design, brings his legacy and iconic design signatures, which features exotic inspiration from nature and wild animals, into Roberto Cavalli Home Interiors.
This article will introduce you to the world of Roberto Cavalli Home Interiors and how to incorporate and use his interior furnishings, which have previously been used in his own houses, yachts, stores, and clubs, to bring his famed elegance and luxury aesthetics to your room interiors.
The Designs that let the furniture shines
There are two techniques using furniture to embellish your room.
If you were to start designing a room from the beginning with no previous decorating items, the furniture would form the basis of your interior design. As if your space were a blank canvas just ready to be painted into a great drawing. The elements within will influence the design's direction, mood, and tone.
If your area is partially furnished, adding a piece of furniture affects the ambience and setting. These may be achieved by incorporating comfortable couches or aesthetically beautiful consoles; these additional furniture could alter your space into your desired design.
So, when creating an interior design centred on furniture, start with larger items, such as beds, sofa sets, or cabinets, and match them to your room wallpaper, floor tiles, or cornices. Then, fill your space with smaller objects as side tables or comfy seats. Last but not least, include finer details like mirrors, flowers, or other decorative things.
Italian-made furniture is well-known for its simple, sleek, and exquisite style. This is no exception at Roberto Cavalli Home Interiors, which has a broad variety of furniture ranging from side stools to bookcases, all of which incorporates distinctive Roberto Cavalli design DNAs, from animal print to damask, to create one-of-a-kind objects in your home.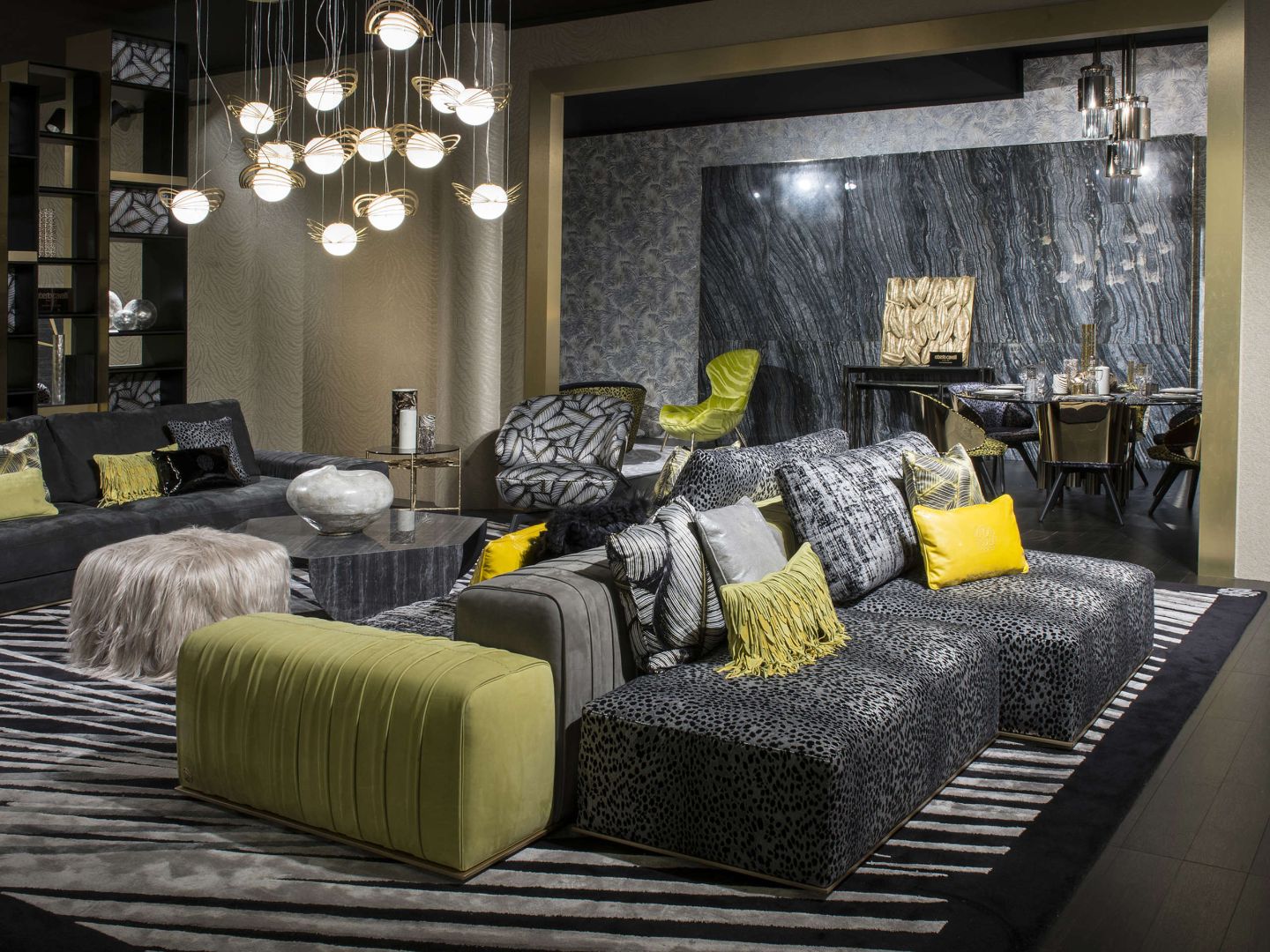 Materials always matter
Interior design is all about combining a variety of aspects into a harmonious ensemble. The mixture of materials, which determines the colour, texture, and pattern of the décor, is one of the most crucial.
Materials are as important for aesthetics as they are for practicality. On the aesthetic side, utilising the proper material will highlight the design's lines, forms, and space, making it stand out from the pack. On the practical side, choosing the proper material ensures that the furniture is usable as it should be.
Most designers have the colours and textures overlapping of materials in mind. However, a distinction between a normal designer and the great one is how they take great care and attention to the choice of materials and fabrics, and the matching of pieces and processing.
Not only does Roberto Cavalli Home Interiors create incredible furniture, but it also seeks out the finest materials available to make them. The TRINIDAD furniture collection is the perfect representation of this concept. Using exotic materials such as Verde Bamboo, green-coloured marbles originated only in Brazil, carved them into irregular shapes, and built into precious and sophisticated pieces for luxurious and exuberant decor.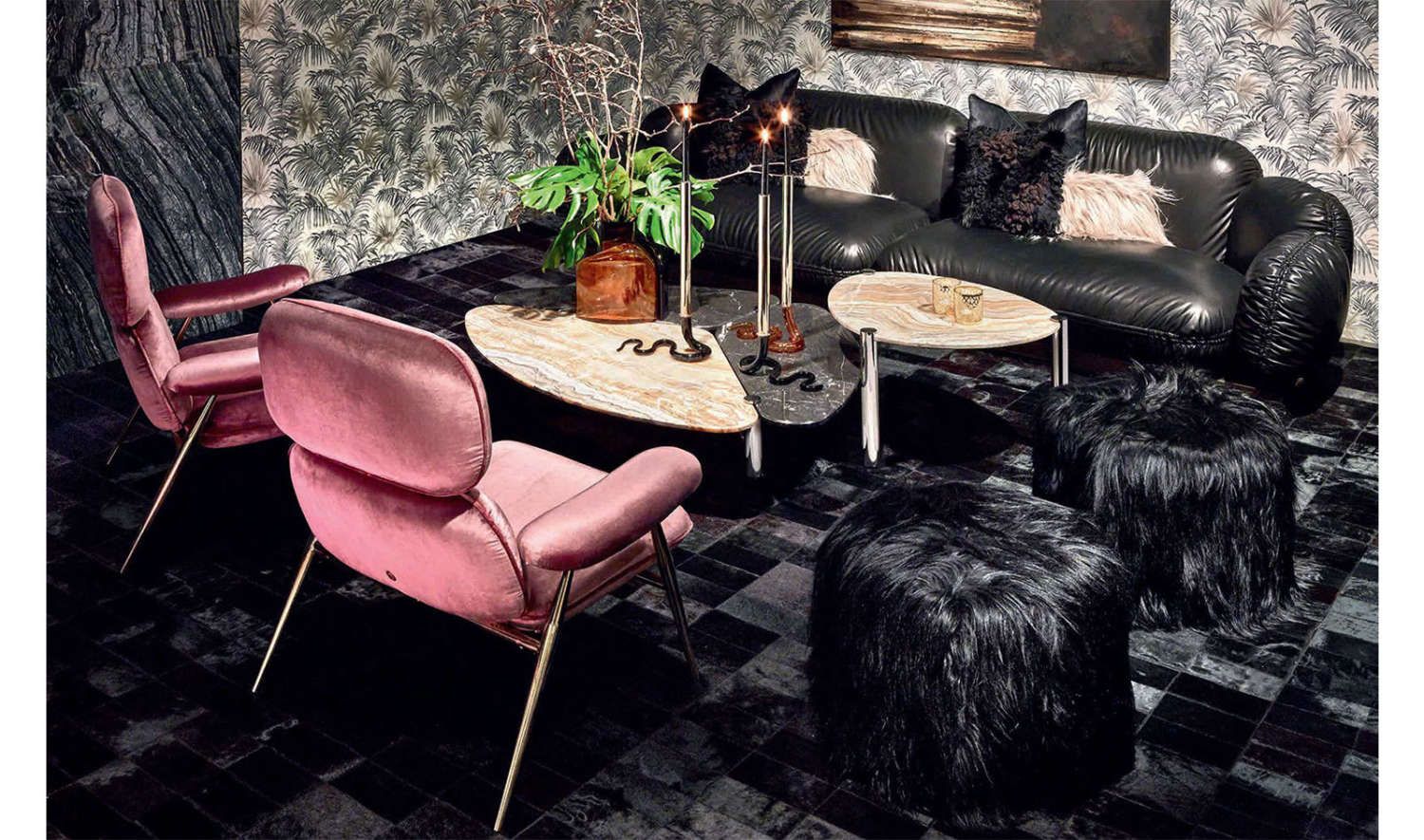 Fabricating your room interior
Fabrics and fabric objects such as cushions, carpets, and curtains are excellent ways to fill more colour, pattern, and charm to any home. Most fabrics are lightweight and simple to rearrange, making them an excellent alternative for persons who frequently alter the decorating of their rooms.
Fabrics would be used to soften the room environment by sewing placemats, tablecloths, and runners to soften the solid furniture in the area. On the other hand, by including silks or velvet, you may make your space feel more warm and welcoming.
Roberto Cavalli, as a leading player in the fashion world, understands how to change plain fabric into stunning design, by incorporating the iconic prints and patterns of the most significant collections of the Maison Cavalli into home furnishing textiles. Roberto Cavalli Home Interiors currently offer a galaxy of vivid colours and beautiful patterns of hand-knotted curtain and carpets ready to complement your interior.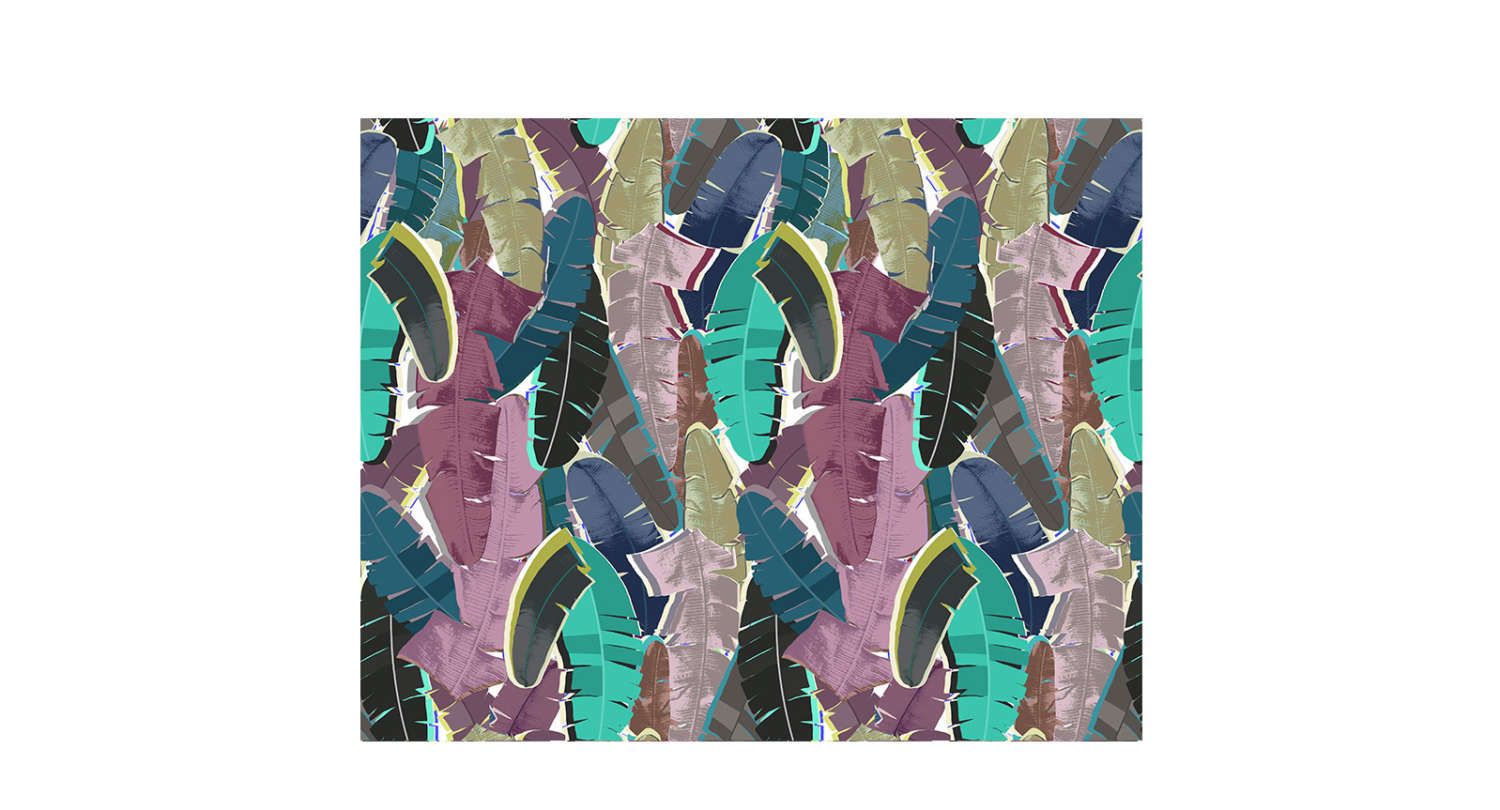 Focusing on the finest details
The treatment of the slightest detail distinguishes between poorly designed and well-planned items. Details in interior design are more than just generating unique shapes, colours, and materials. It's all about knowing how to use these aspects in the right circumstance, and to guarantee that the finished pieces would reveal all of these subtleties.
As a result, details are important not only in the design process but also in the manufacturing process. This is why all of the Roberto Cavalli Home Interiors furniture and textiles are crafted in Italy, ensuring that each piece of distinctive Italian design is embodied by the enthusiasm of many individuals and the perfection of Italian craftsmanship.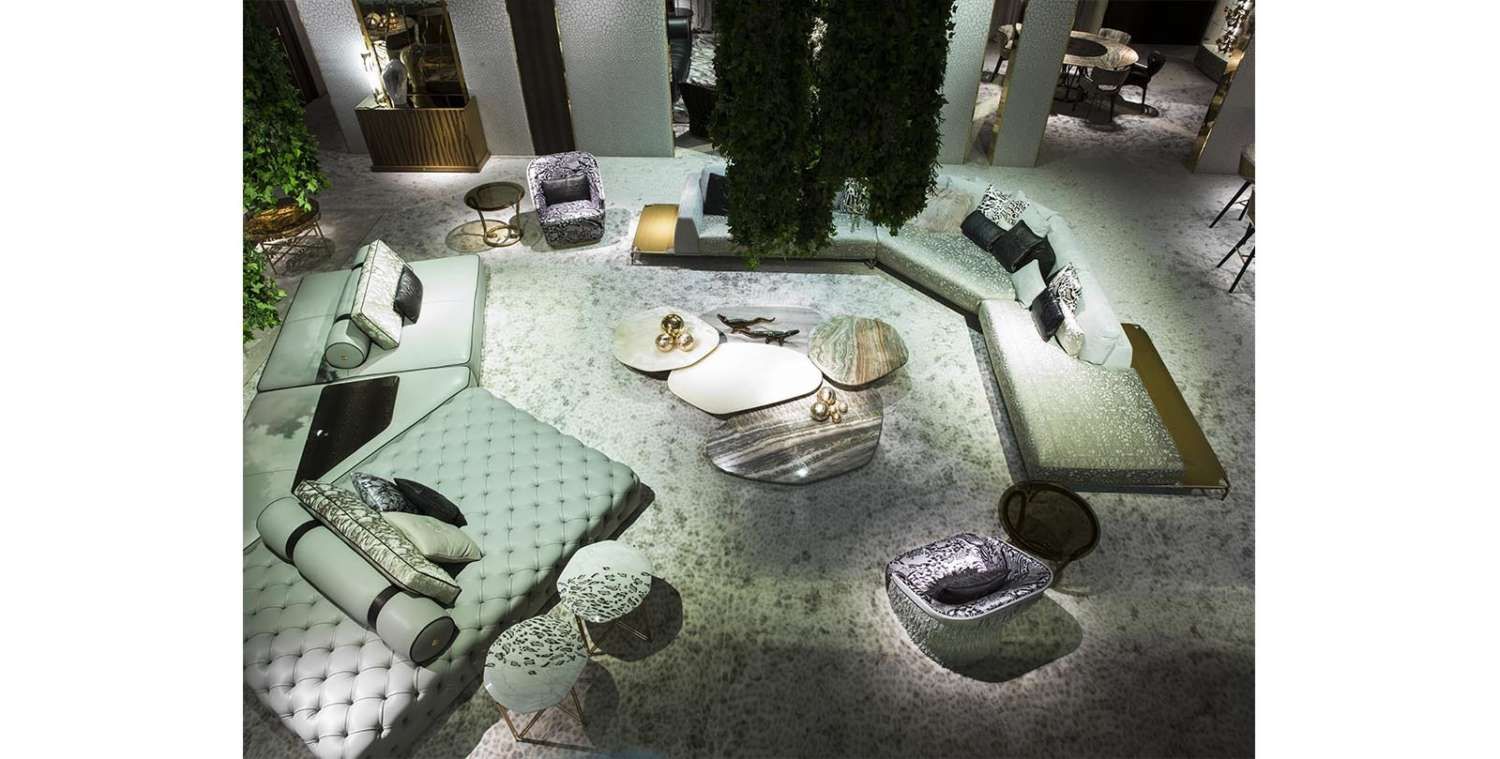 Roberto Cavalli Home Interiors, one of the LUXE Collection at DMHOME, is currently available for you to furnish your home into a luxurious modern Italian design with Maison Cavalli design signatures.
For more information on Roberto Cavalli Home Interiors and the rest of the LUXE brand collection please visit us DMHOME LUXE at 3rd floor of Siam Paragon or DMHOME Showroom at Thonglor 19, from Monday through Sunday, 10:00 a.m. to 7:00 p.m., or contact at 02-3650789, and via e-mail at [email protected]
Contact us for a private assistance.
Images from Roberto Cavalli Home Interiors