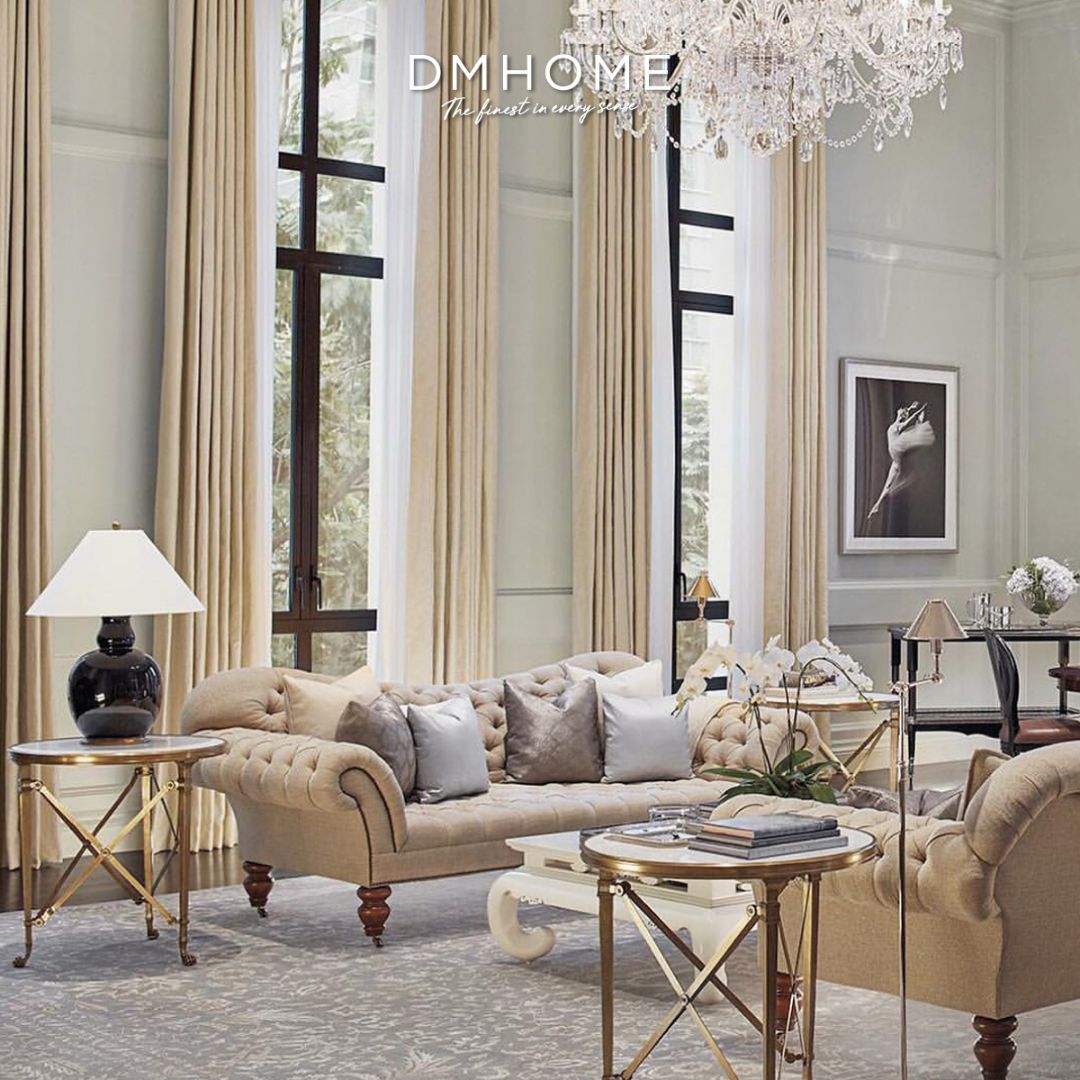 Ralph Lauren Home: A timeless American Classic
24 May '21
Ralph Lauren is an iconic figure in luxury fashion. Through the years, the brand has expanded its presence in other categories including fragrances, high-end furniture and home decorative accessories.
With such a distinctly American perspective, Ralph Lauren is an innovator in the field of aspirational lifestyle branding and has dramatically influenced the way people are attracted to the brand. Deriving from various inspirations, Ralph Lauren Home collections involve the full spectrum of the image of a traditional upper-class American lifestyle.
Modern meets Traditional decor
Sophisticated aesthetic values are derived for the intricate craftsmanship with intense concentration on every detail of manufacturing - from carving, lacquering, sewing, pattern design, and selection of the finest components, to produce perfect pieces that stand for the test of time.
Ralph Lauren Home's motif combines modern manufacturing techniques and traditional opulent ornamentation reflecting strong inspiration from English and French monarchy, which is a strong inspiration to furnishings in the American Empire period.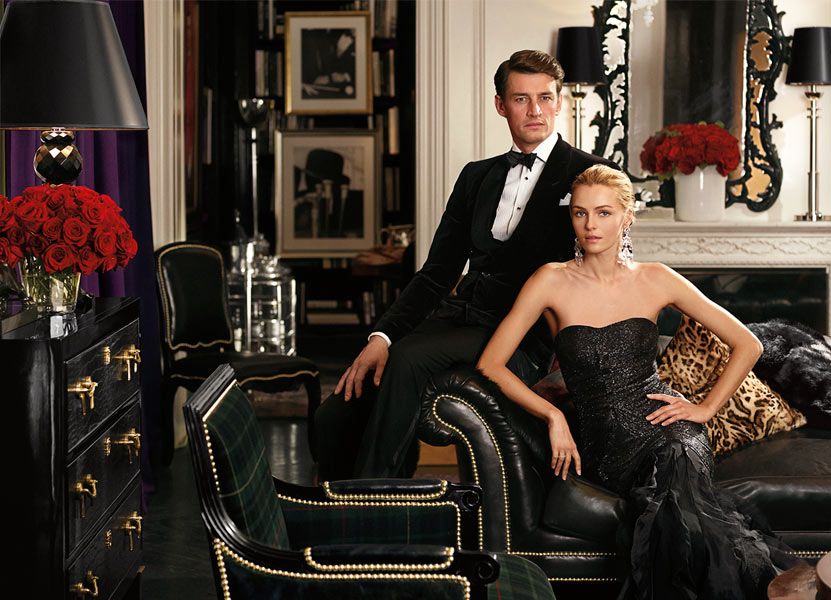 Apartment No. One collection was inspired from Kate and William's Kensington home. In the UK, Apartment 1A is a sprawling posh 21-room Maison within the majestic residence.The collection combines classic American opulence found at the royal palace with a breath of modernity. It is mostly a combination of pieces from various other Ralph Lauren Home collections, with a balance of masculine and feminine textures and patterns - worthy of a future king and queen.
Here are a few of collection highlights: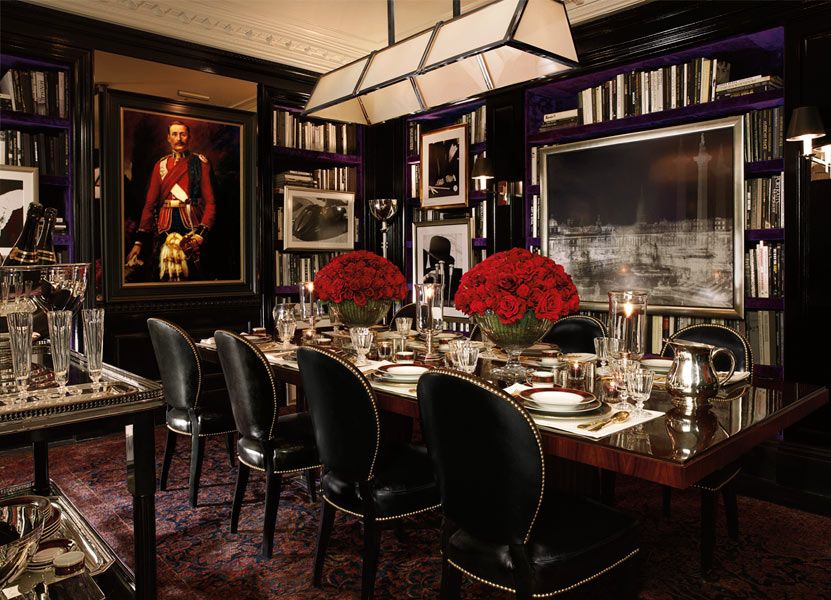 Ralph Lauren Home's DNA can be visualized in all the furniture pieces in this dining room, through its strong iconic colour palettes of red mahogany and black. Materials from Mahogany for the table and leather upholstery to the chair elevates the elegance of these furniture pieces.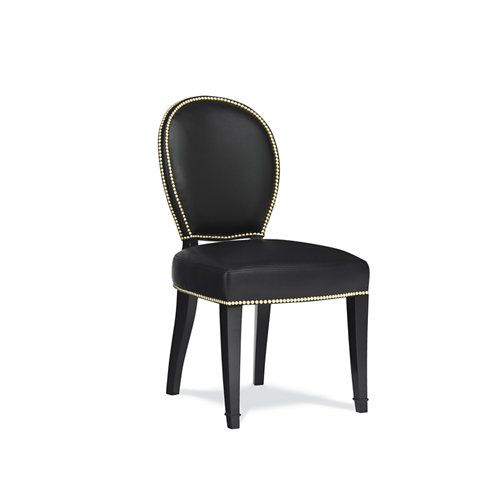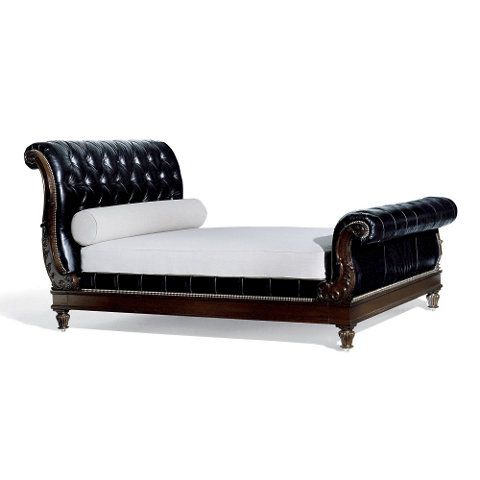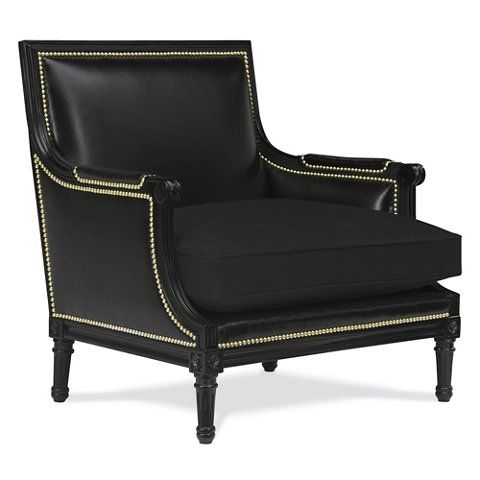 The Duke Side Chair, Clivedon Tufted Bed, Duchess Salon Chair and just amongst the pieces in this collection, crafted with utmost elegance combining lush leather upholstery and wood finishings in black ebony.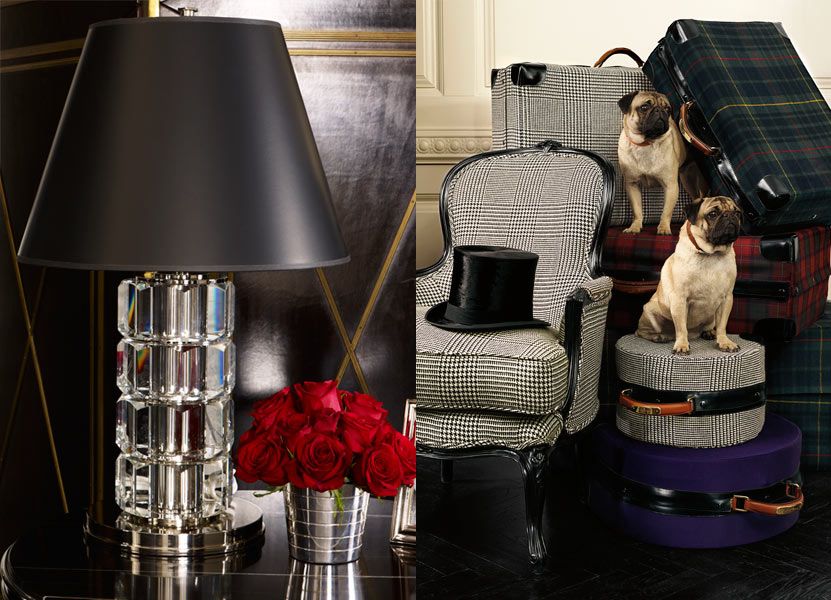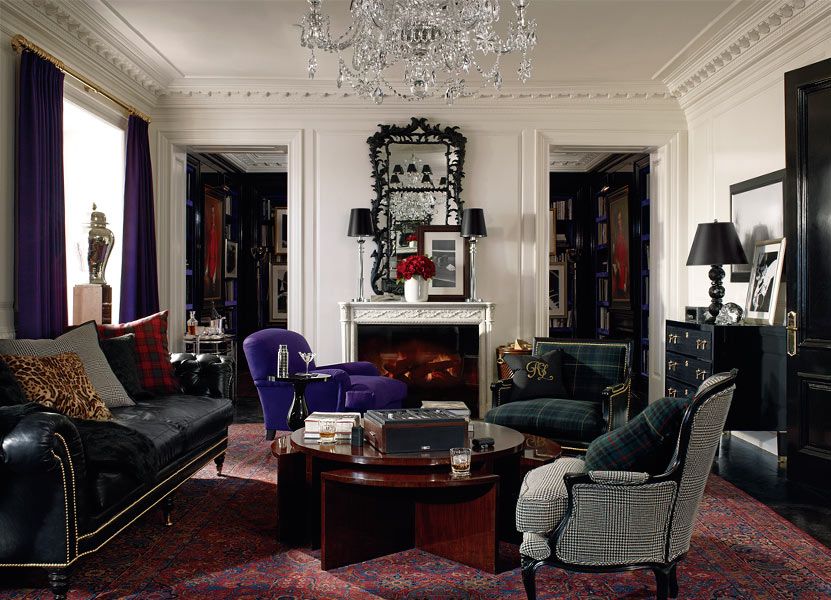 The houndstooth is a classic pattern that has emerged to create a beautiful and sophisticated British atmosphere. It was subtly blended into all details of the Apartment No One Collection. Purple satin pillows are combined with York houndstooth and a luxurious fur throw creating an elegant look.
A timeless look of Black and White
Timeless design is another signature of the Ralph Lauren lifestyle. The pompous nature of the classic style in interior design is directly influenced by the furnishings that were prevalent in Europe in the 18th and 19th centuries. The overall traditional style is plush and consistent, with elegant fabrics and finishes, adding character to make it warm and welcoming. Classic finishes illustrate the value and quality of materials.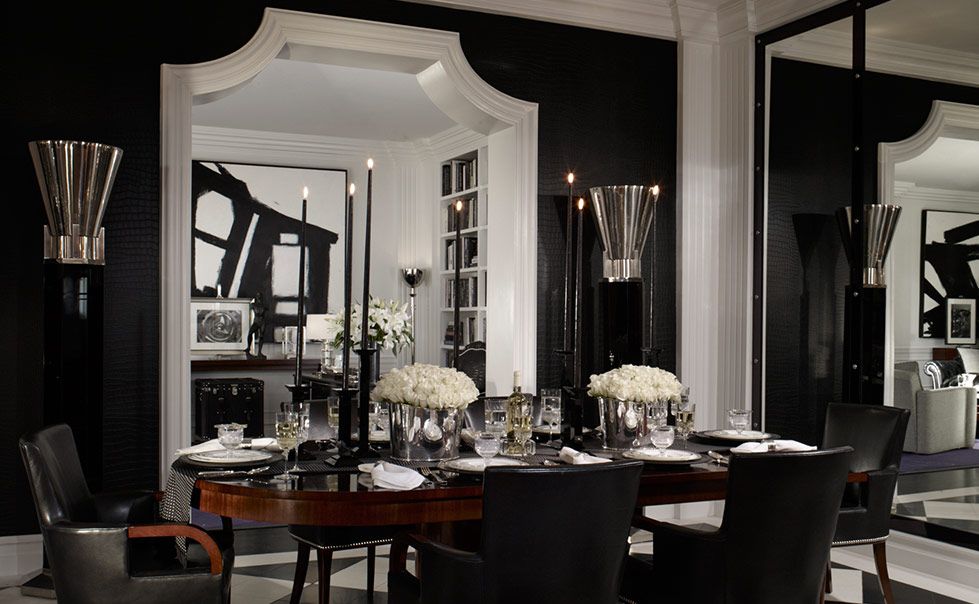 Traditional aesthetic infused with modern sophistication is embodied in the Brook Street Collections. It offers minimalist style in the form of its clean tailored lines, primarily classic white-black or mahogany neutrals, as well as silver. The typeface of color palette embraces a pure and soft chromaticism. It is reminiscent of the traditional Savile Row haberdashery, with a gentle touch of Hollywood glamour.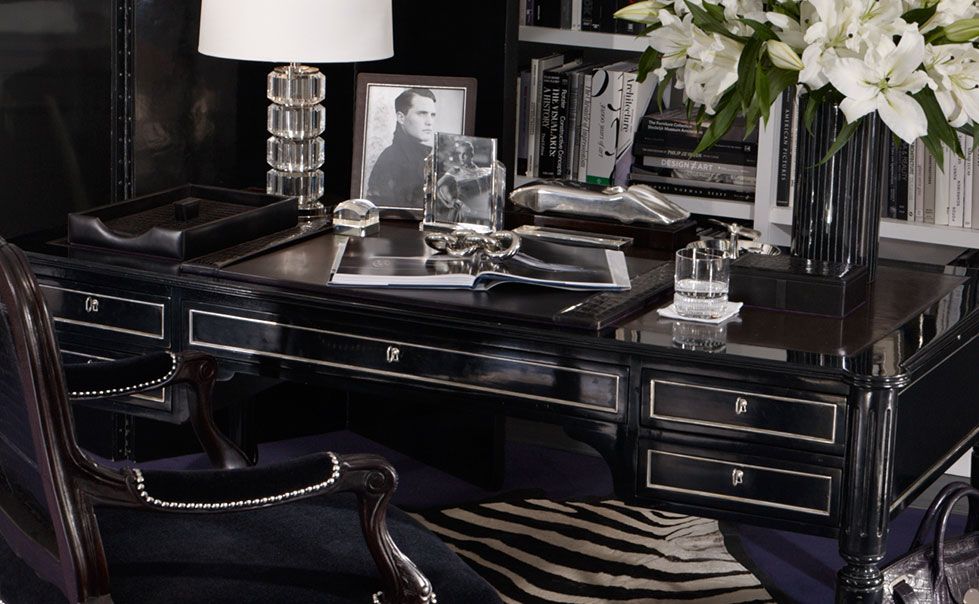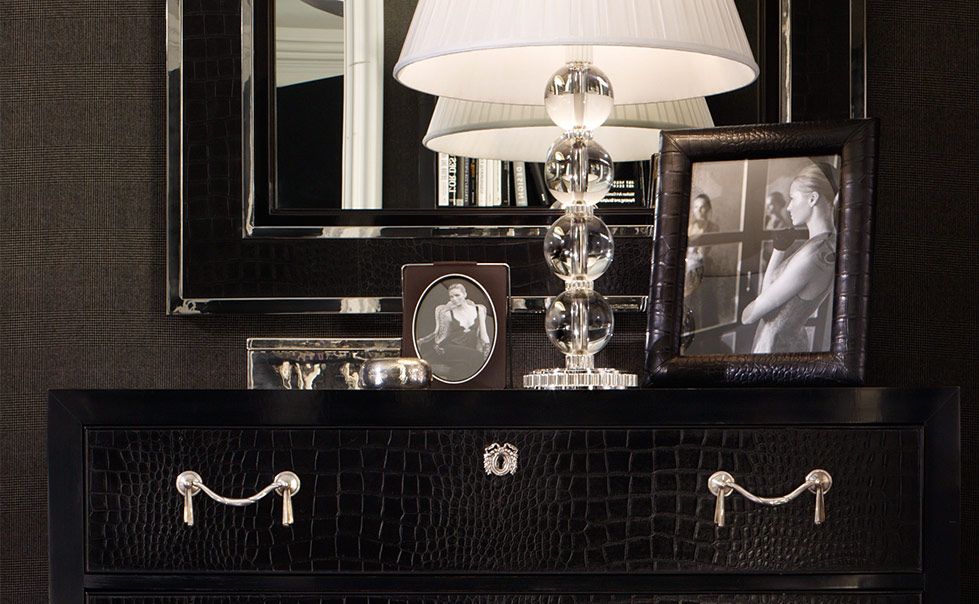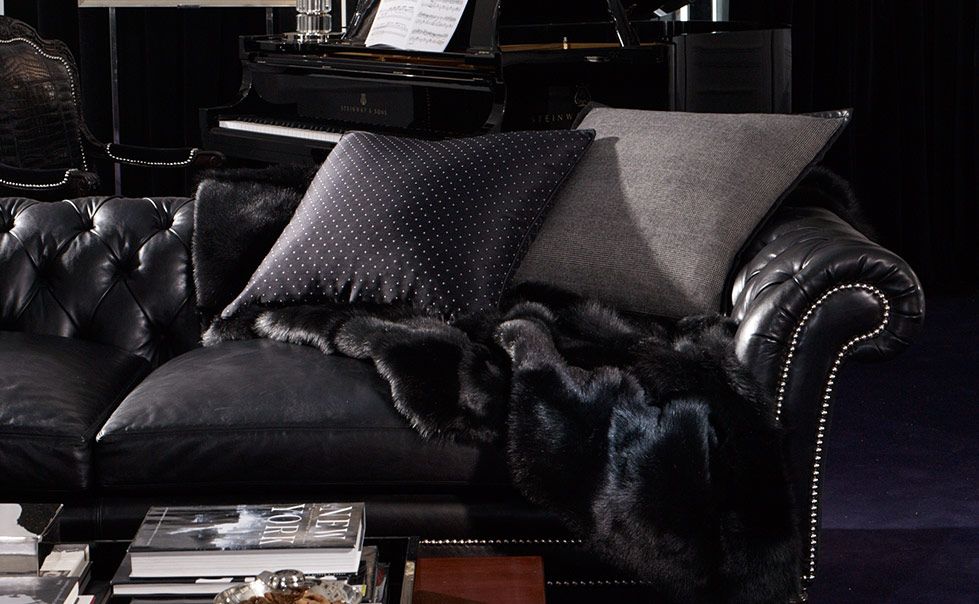 The high-end furniture is unveiled in these products line, including a writing desk, bookcase, drawer, bed chest, sofa, and other accessories. Most of the items are made of black crocodile-embossed leather and polished nickel ferrules or hardware. All inspired by a Napoleon III escritoire, there are leather insets and Greek key-shaped tools in silver leaf. One will truly enjoy discovering the timeless craftsmanship on every finest materials design.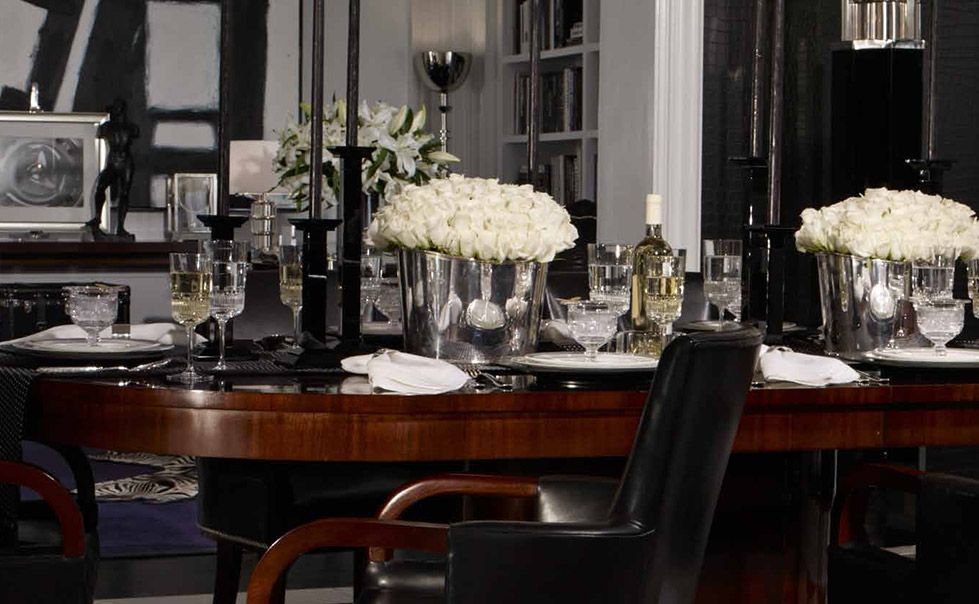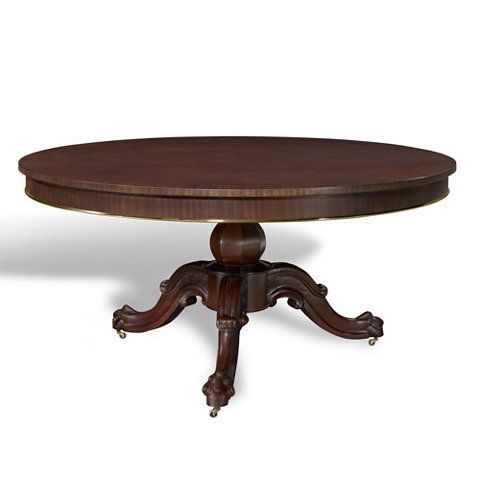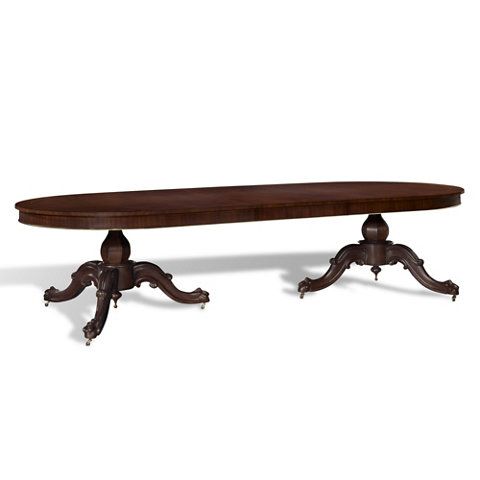 The Heiress Dining Table and Heiress Double Pedestal Dining Table is inspired by iconic designs as well. These pieces are evoked by the lion's paw feet in mahogany material. Think about the racetrack, you will feel it on the table's round top that crosses a band around the apron and lion's paw feet on brass castors.
Iconic Design
Ralph Lauren Home has been continuously recognized as a symbol of historical excellence and good taste in the place we call home. The classic American sensibility is reflected in the accessories and decor. Nevertheless, there is an iconic product for both men and women, but it is completely separate from each other. We would probably have found a dedicated love of details that have been the beautiful blend of ancient and contemporary values.
A genuine style icon, the Polo Bear, has been appearing on all of the brand's apparel for years and is making its way from the closet, and now to the Ralph Lauren Home collection.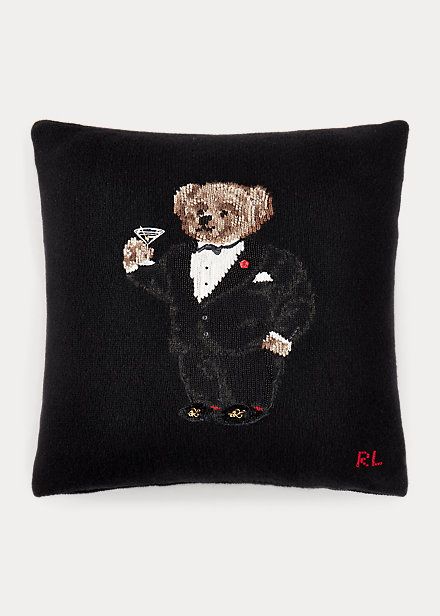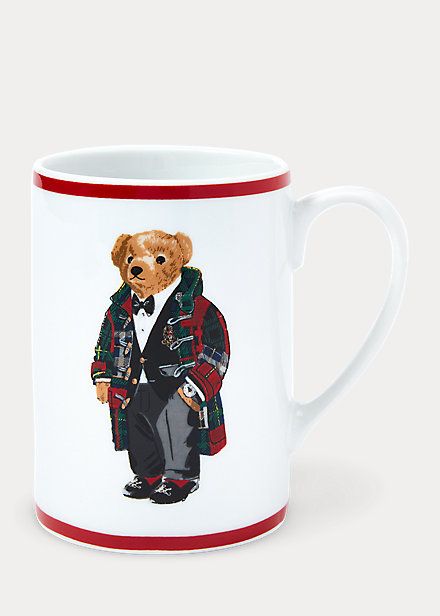 First introduced in 1991, the Polo Bear, dons a classic Ralph Lauren tuxedo arrayed on product apparel, which are dessert plates, mugs, water bottles, napkin set, throws blankets, throws pillows and various items. Fine materials are used to create each piece, from gold trimmings present in all chinaware pieces and plush materials on textiles and pillows.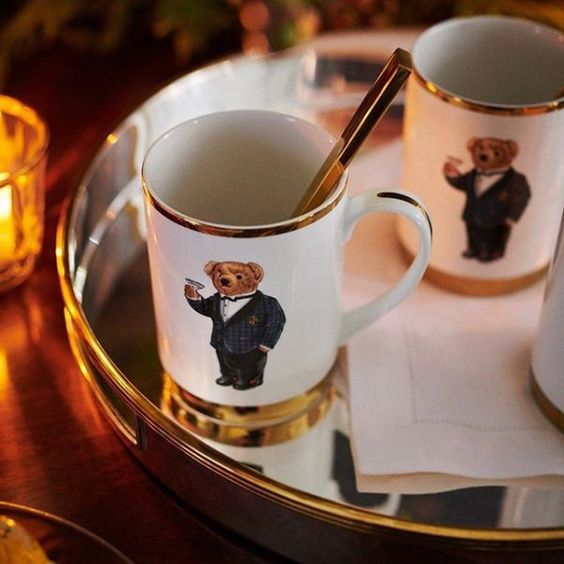 A best-seller collection where Polo Bear is present is the 4-piece Thompson dessert mug and plate set. Ralph Lauren's iconic Polo Bear is dressed in his finest evening wear on these playful luxurious dessert mugs and plates which are accompanied by an elegantly signature Ralph Lauren–embossed box.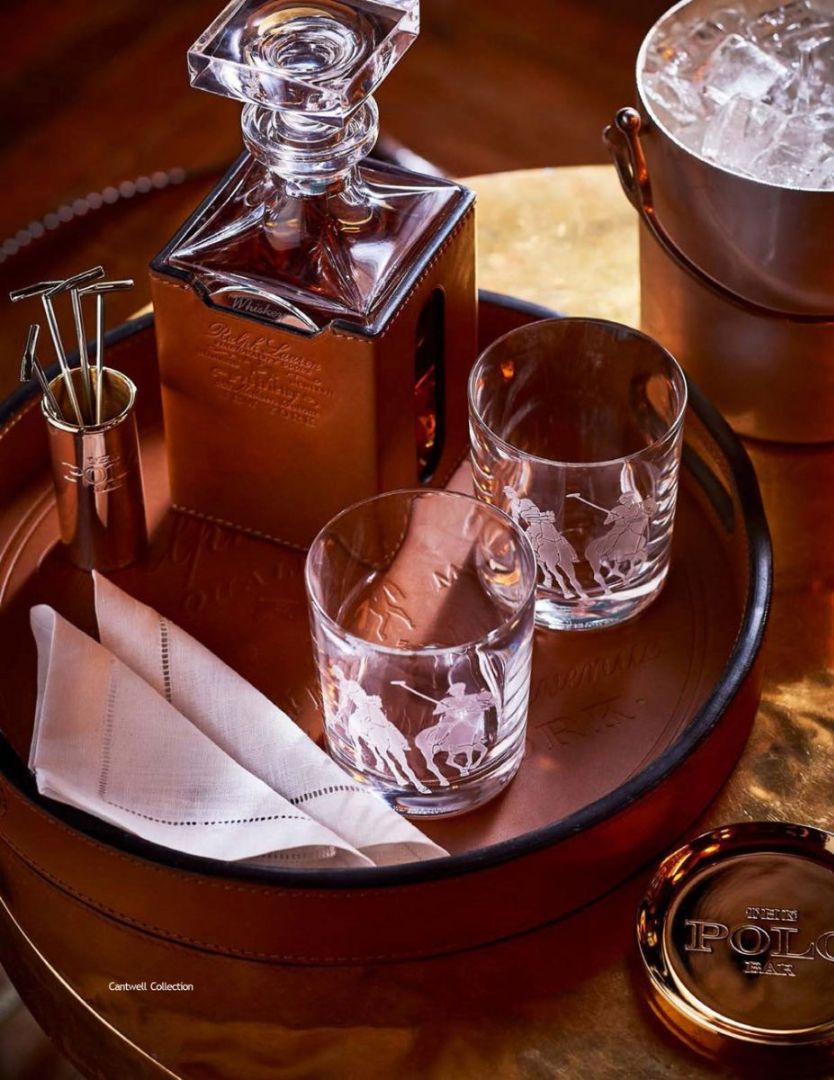 Garrett Highball Glass with Cantwell Decanter's collection is inspired by a selection of equines featuring their iconic duel of Polo Players. The set includes two hand-cut crystal glasses that each features a sandblasted graphic of a spirited polo match. The Cantwell Decanter is the highlight because it comes encased in their signature leather proprietor sleeve which features a rotating nameplate, made with Ralph Lauren signature tan cowhide leather, and nickel, embossed with Ralph Lauren.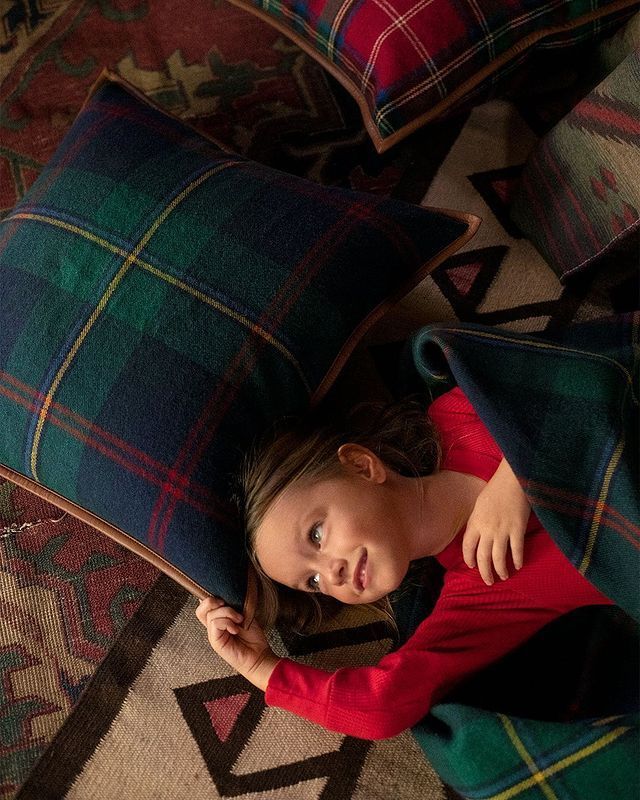 Signature wool tartans fabrics - classic and timeless wool checks and stripes, signature plaids features newly added scales and colorations to a classic pattern for interior styles ranging from antique to modern.
Ralph Lauren fabrics and Ralph Lauren wallpapers feature traditional patterns updated for modern living that will enhance any home. They have been carefully selected Ralph Lauren's cotton, linen, and wool pieces, excellent choices for your home. Many of the Ralph Lauren wallpapers coordinate with the fabrics.
They offer the entire product line of Ralph Lauren upholstery fabrics wallpapers. You will appreciate the classic and elegant textures contained in the textures and design which tells the stories of the journey throughout history, culture, and sight set in the future.
For more information on Ralph Lauren Home visit Ralph Lauren Home's flagship showroom at 3rd floor of Siam Paragon or at DMHOME Thonglor 19, Monday through Sunday, 10:00 a.m. to 7:00 p.m., or contact at 02-3650789, and by e-mail at [email protected].
Contact us for a private assistance.
Source
Image from Ralphlaurenhome.com