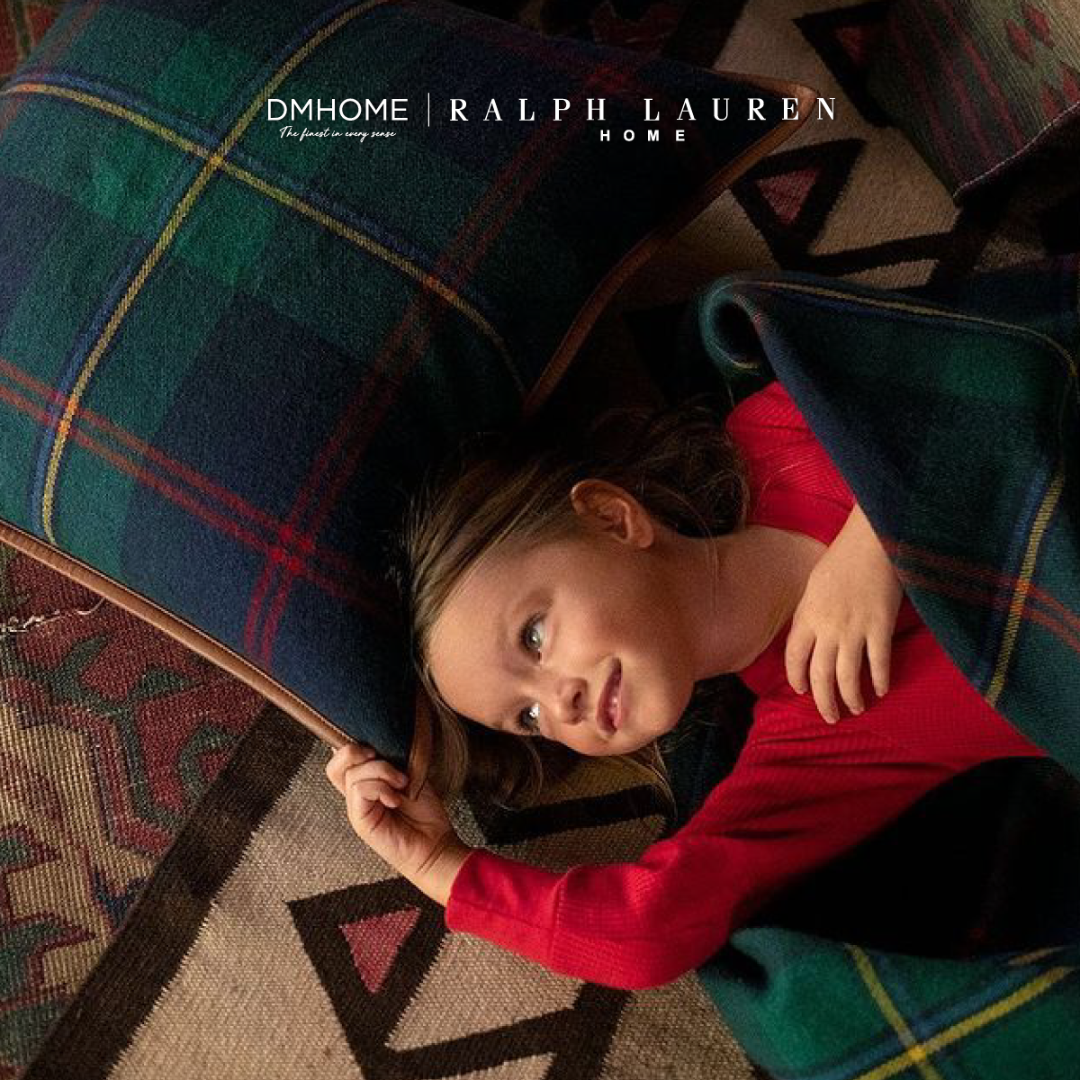 Ralph Lauren Home: Timeless Gifts for Your Loved Ones
26 Jan '22
Throughout the history of humankind, gift-giving has been one of the most ancient traditions. People give gifts to express love & respect for those they care about. It is a wordless act that speaks a thousand words.
To this day, gifts still matter. We give presents on a birthday or customary festivities as in the past, except that our choice of gifts is exceedingly wider, provided by modern mass production. Therefore, your selection of gifts can also depict your attention, creativity, and style.
Ralph Lauren Home, an iconic and timeless brand in luxury fashion, always arouses emotions and aesthetics in the mind of its beholders. For decades, the brand has always been the emblem of lifestyle and artistry. Its timeless products are a perfect gift in their spontaneity. Sophisticatedly designed, they offer myriad choices of gifts for your loved ones.
Luxury Candles & Diffusers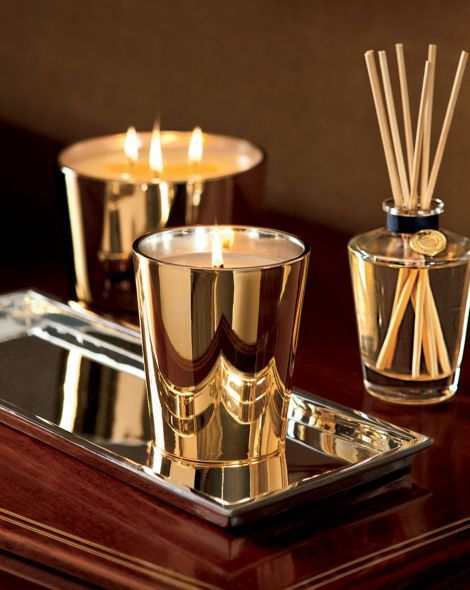 Your choice of gifts can be cleverly associated with one of the most sensitive and emotional senses in humans — the sense of scents. Ralph Lauren Home Luxury Candles and Diffusers are meticulously designed to give sensations to your beloved ones. They are a perfect gift for any festival and celebration.
Contrived in four unique colors, Garret Single Wick Candles combine the fresh essence of nature. For instance, Single Wick Garret Emerald Candle blends pine with caraway and tobacco's warm, spicy notes. The brand's iconic Polo players are also featured for a signature touch.
Minimal yet sufficient, Joshua Tree Diffuser & Single Wick Candle represent modern life's ideology of meaningful simplicity. These elegant diffusers and candles are scented with tobacco flowers, patchouli, sandalwood, and sweet vanilla. Most importantly, creamy milk, the color of nourishment, reflects the warmth and cordiality of the candle.
Classic & Iconic Design Mugs
Colorful and lively, Ralph Lauren Home Mugs Collections bestow everyone delights for a new day. Undoubtedly loved by almost everyone at every age around the world, they are gifts of the sincerest wish.
Alexander Mugs immortalize the classic Alexander plaid by mixing red and green. This results in impeccable congeniality for the dinner table. This porcelain mug set is a genuinely festive statement with classic appeal. Alongside the vivid Alexander Mugs is Haven Polo Bear Mugs. This delightful collection is defined by the Polo Bear, the beloved mascot who first made his debut in 1991. Each set within the assortment is crafted from porcelain and exquisitely presented in a signature Ralph Lauren-embossed box, making it the perfect gift for friends, family, and hosts alike.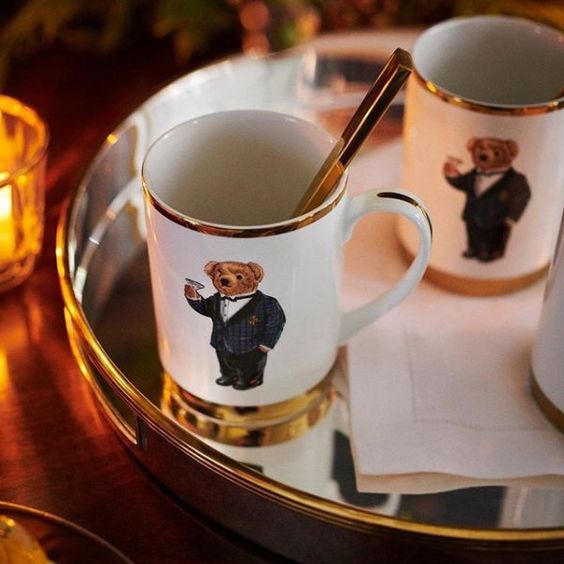 Thompson Coffee Mugs
The stylish Thompson Coffee Mugs will surely satisfy those looking for more luxurious gifts. Ralph Lauren's iconic Polo Bear is dressed in his best evening wear on this playful mug. Ralph Lauren Home's Thompson Coffee Mugs comes as a set of 4, with each individually decorated with gold accents creating a stately appeal. Each cup is made up of porcelain and can hold up to 13 oz of your desired beverage.
Timeless & Luxury Photo Frames
Memories are transient; they cannot last forever. Fortunately, we can contain memories. Meticulously Designed in every inch, Ralph Lauren Home's frame collections are fitted to capture your beautiful memories with your loved ones — to commemorate your precious memory.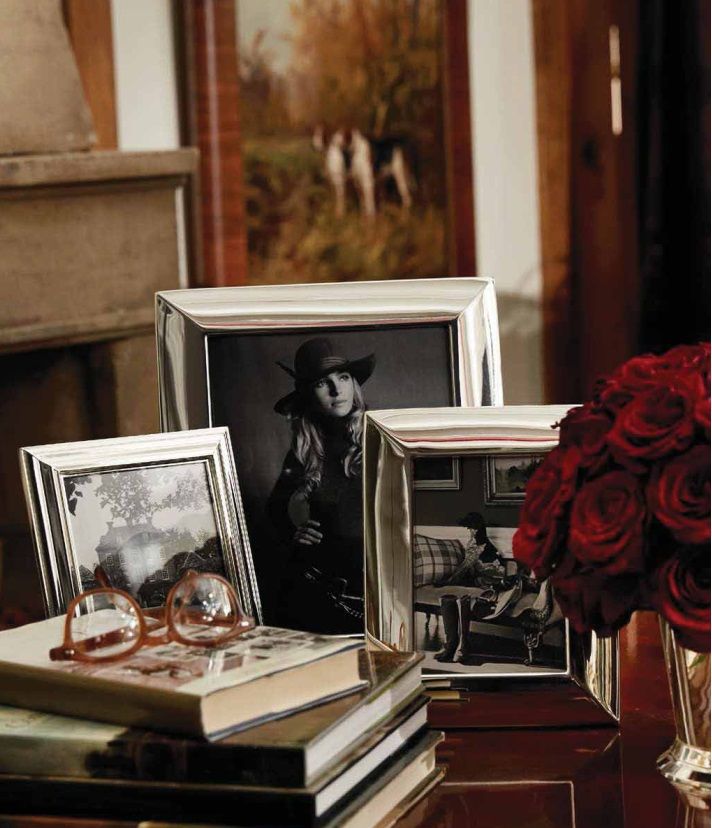 An iconic design from Ralph Lauren Home, Beckbury Frames are graceful essentials, thanks to their clean lines and polished gold-plated brass. Inspired by Ralph Lauren's timeless leather accessories, the understated design of Brennan Frames emphasizes its finely grained calfskin and hand-stitched details, reflecting the considerate protection they give to your priceless photo.
Bleecker Frames bring the adventure and sophistication of aviation's golden age to life. Their silver-plated frames and aircraft-inspired screw details signify memories longevity. These tarnish-resistant frames are handmade, polished, and assembled by skilled craftsmen.
Stylish Game Boxes
Looking forward without forgetting the past, Ralph Lauren Home Game Boxes are sure to bring their signatures to the most classical games in history. Moreover, who can deny a birthday gift that anyone can play and enjoy together?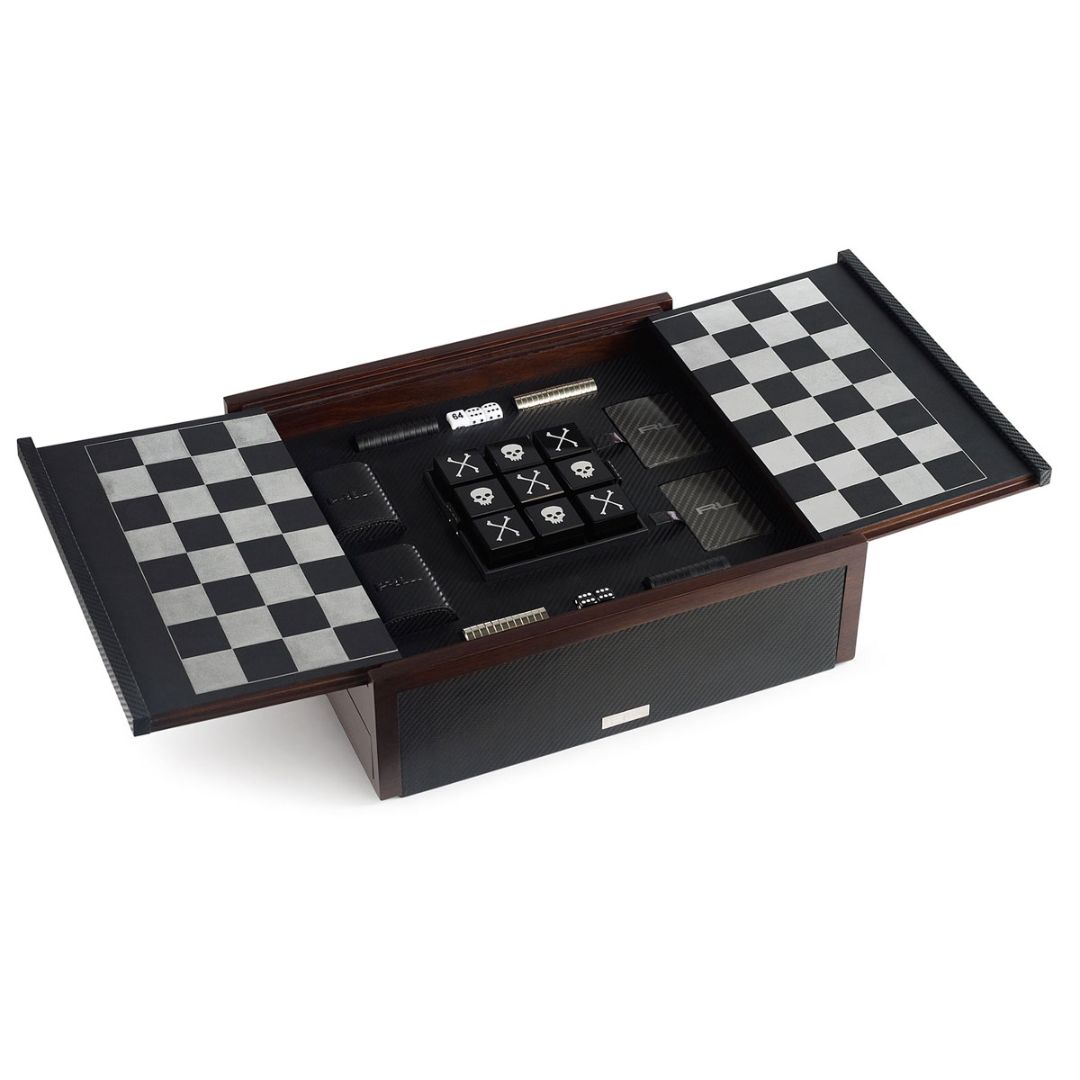 Sutton Carbon Fiber 5 in 1 Game Box
Vintage games such as chess, checkers, tic tac toe, backgammon, and poker cards are conveniently collected in the fashionable Sutton Carbon Fiber Game Box. The removable lid reverses to the backgammon board; magnetized sliding lids combine to create a chess and checkers board. The square box carries the tic tac toe set with crystal and silver-leafed pieces, two decks of Carbon Fiber Poker Cards, nickel plate, powder-coated backgammon pieces, checkers pieces, two leather dice cups, and five dice.
A splendid amalgamation of black, cream, and white, Rowan Backgammon Set is crafted in rich leather with polished nickel and bronze game pieces. Leather dice holders are embossed with Ralph Lauren golden logo. Finished with a hinged magnetic lid, the delicately polished leather black contains the traditional four dice and two scoring dice.
Designer Throws Blankets
More often than not, a simple gift can express your care in minor detail. Ralph Lauren Home Throw Blanket Collections bring forth exceptionality from seemingly ordinary things.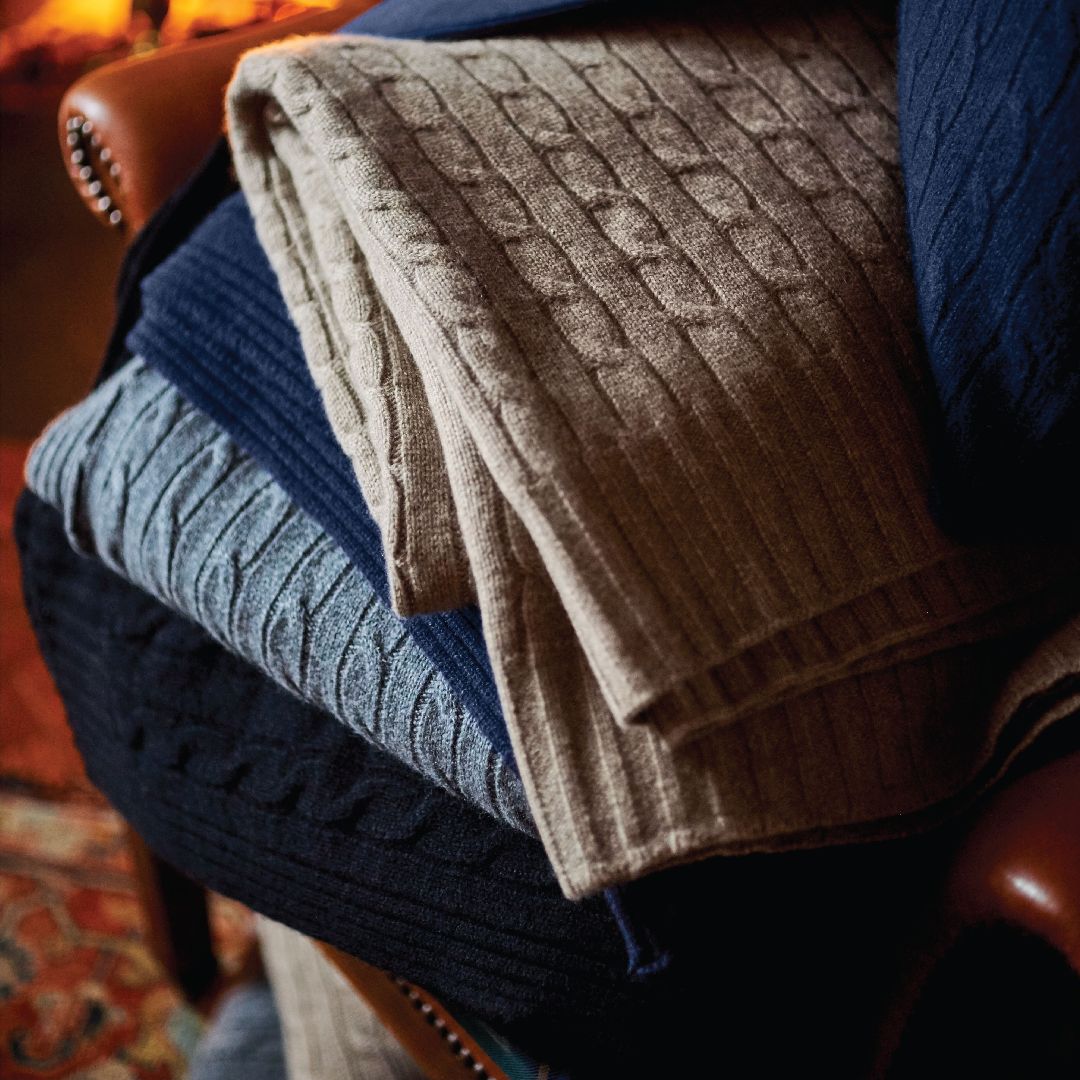 Cable Cashmere Throw Blanket
Throw Blanket Northam's amply woven wool contributes sumptuous weight to the blanket that features softly neutral color-blocking. It is also refined with a contemporary "RL" graphic at each corner. Less provocative yet still memorable is Cable Cashmere Throw Blanket, which is crafted from Ralph Lauren's signature cable-knit cashmere.
Exquisite Dinnerware

Last but not least, dinnerware is one of the most practical gifts for every home. People can use them while appreciating their mesmerizing pattern. Ralph Lauren Home's tableware delivers a distinctive lavishness as no other brand does.
Inspired by exotic birds' lush and colorful feathers, Carolyn Dinnerware is crafted from gracious porcelain and trimmed with shiny 24-karat gold. Influenced by silk garments, Audrey Dinnerware chooses a modern take on classic florals and is finished with a hand-painted 24-karat-gold rim. Mix it with the pinstriped Ascot collection for a tailored tablescape in navy and white.
Ralph Lauren Home shapes the new definition of gifts. The brand offers a broad range of brilliant products with the finest designs that stay true to their core determination. All of their magnificent products indeed linger in the mind of your beloved one long after you give the timeless gifts.
Select precious gifts for your loved ones by visiting Ralph Lauren Home 3rd Flr. Siam Paragon or DMHOME Thonglor 19 or shop now at shop.dm-home.com
For more information, please contact Line: @dmhome
Contact us for a private assistance.
Source
Image from Ralphlaurenhome.com