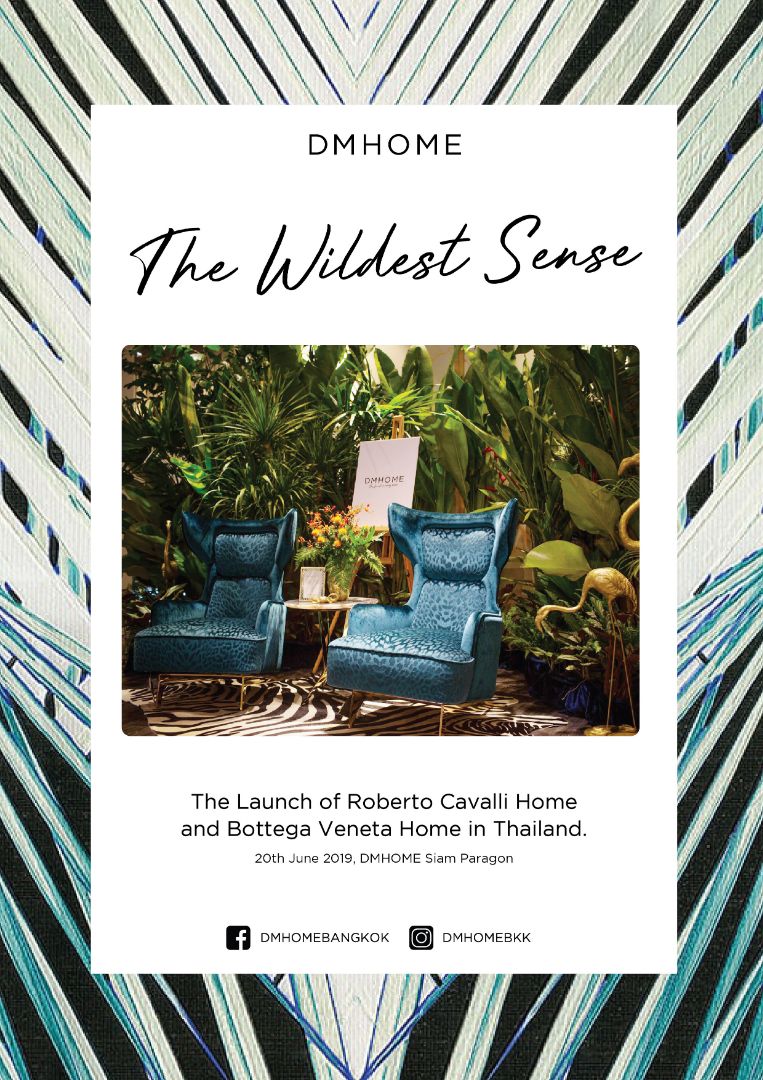 The Wildest Sense
20 Jun '19
The Wildest Sense
ครั้งแรกในเมืองไทย DMHOME ผู้นำเทรนด์แฟชั่นการแต่งบ้านระดับลักชัวรี เปิดตัว Roberto Cavalli Home และ Bottega Veneta Home ณ ชั้น 3 Siam Paragon
ปลุกสัญชาติญาณดิบในตัวด้วยลวดลายสิงสาราสัตว์และลายหนังสานอันเป็นเอกลักษณ์กับ The Widest Sense by DMHOME
เพราะการแต่งบ้านไม่ไช่เรื่องไกลตัวอีกต่อไป แต่กลายมาเป็นเทรนด์แฟชั่นที่มีให้อัพเดท mix & match กันตลอด
สัมผัสเฟอร์นิเจอร์จากแบรนด์แฟชั่นระดับตำนานสร้างสุนทรียรสให้กับทุกประสาทสัมผัสได้แล้ววันนี้ที่ @DMHOMEbkk
#DMHOME #TheFinest
For the first time ever in Thailand, DMHOME has launched Roberto Cavalli Home and Bottega Veneta Home through an exclusive event for the Press and its VIP Clients.

Home decorating is no longer boring because of the mix and match of fashion furniture trends, and the combination of distinctive leather weaving design from Bottega Veneta and nature-inspired prints from Roberto Cavalli.

The event was held at DMHOME Siam Paragon 3rd Floor. Customers may visit the showroom from Monday to Sunday, 10am to 7pm.
To view more photos of the event, please visit our Facebook Page https://www.facebook.com/dmhomebangkok.