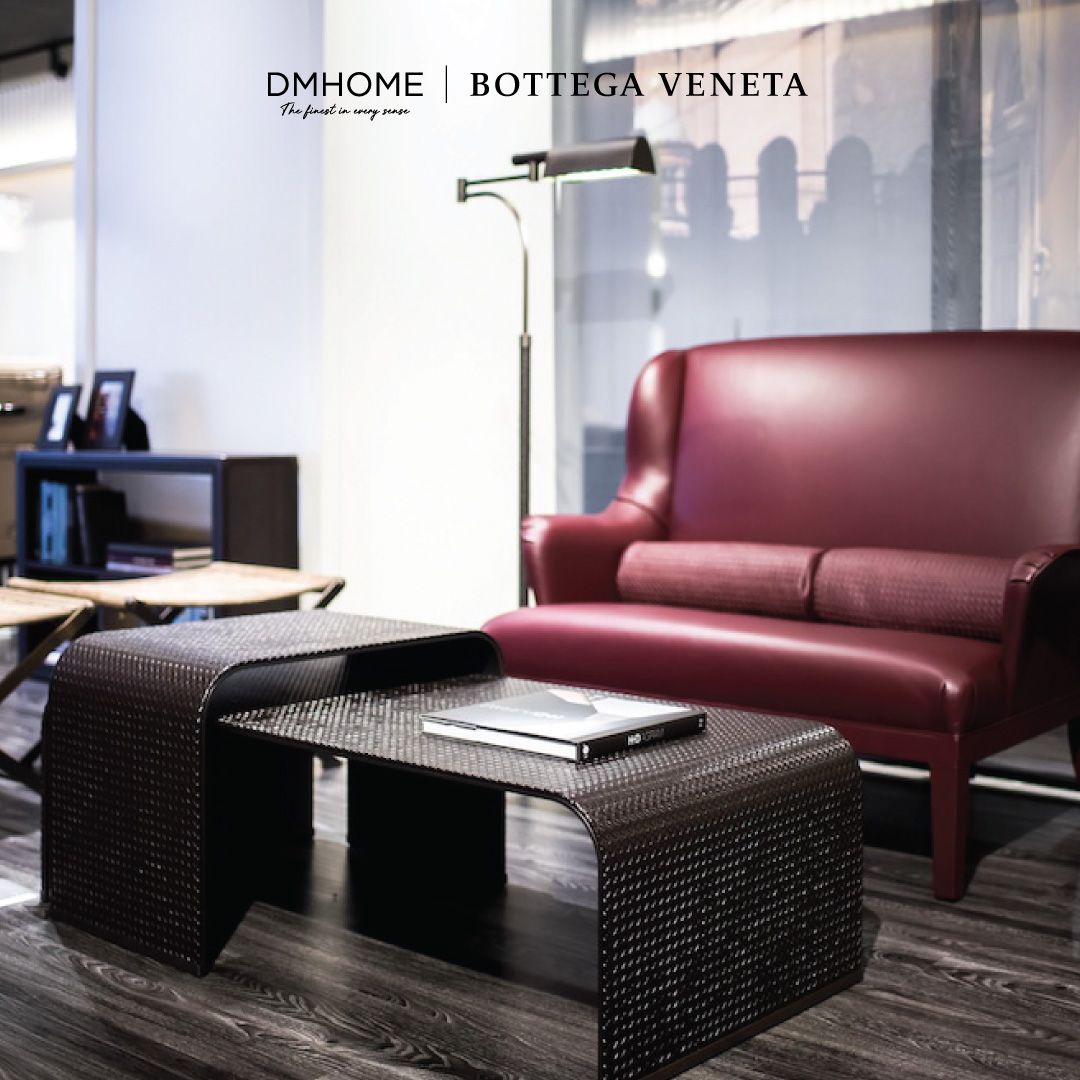 How to Decorate with Bottega Veneta Home Collections
07 Jul '21
There is no better way to embellish your home than with Bottega Veneta Home
Collections. Always holding a prestigious spot in the luxurious clothing industry, the Italian
high-fashion house Bottega Veneta has launched its crème de la crème home collection that heightened Bottega Veneta's signature to its climax.
Bottega Veneta originated in 1966 in Vicenza, Italy. The brand was founded by Michele Taddei and Renzo Zengiaro, aiming to produce leather goods as a primary product. In the late seventies, Taddei and Zengiaro left control of the brand up to Taddei's former wife, Laura Moltedo.
Throughout its long history, Bottega has alway been held in high regard by many famous patrons. For example, Andy Warhol, one of the greatest American pop artists, often stopped into the New York boutique, and even went on to produce a short film for the brand.
Many Thai celebrities also cherish Bottega as their favorite. Panuwat Thongrompo, CEO of SF cinema, praised that "when I think of Bottega, I think of timelessness that defines quality, fashion, and many things for the top tiers around the world. All of their works reflect their uniqueness." Benyapa Sirisopon, co-founder and creative director of Vair Design Studio, said "I think of Bottega's value that originated since the brand's foundation."
Tomas Maier, Bottega Veneta's creative director
The Bottega Veneta Home Collections are designed by creative director Tomas Maier, who has served the brand for more than 10 years. It marks the second collaboration between Maier and Osanna Visconti di Modrone, another well-known Italian designer.
While preserving its long-standing ideals of craftsmanship and a harmonious balance of texture, design, and functionality, the collection features playful new finishes on iconic pieces and a brighter, more colorful palette. There are many ways you can furnish your home with the Bottega Veneta Home Collection.
Decorate with Originality
The luxurious designs in the home collection reflect the house's timeless aesthetic because of its originality. Maier explained that he wanted to give new ideas of how people could create a living space. He impeccably transcended the collection by utilizing "Intrecciato," Bottega Veneta's unique interwoven technique, in every piece to signify Bottega's identity from the founding days.
The director's chair on intrecciato weaving.
Shortly after its birth, Bottega's sewing machines lacked the strength that those of other manufacturers possessed, making it impossible to fuse more robust leathers. Intrecciato was thus invented to solve the problem. In order to produce delicate leathers effectively, the brand opted for a woven pattern to supply its handbags with durability. Intrecciato was chosen because it is the Italian word for "braided."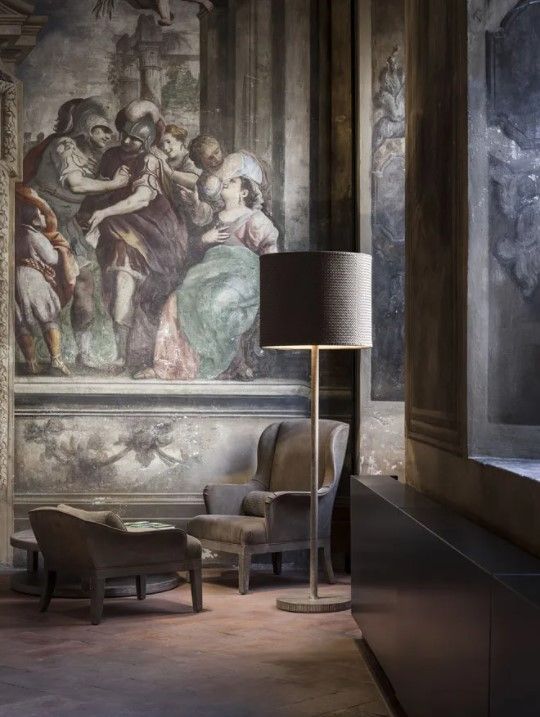 A lighting piece with intrecciato by www.vogue.fr
You can pervade your home with the atmosphere of originality by the three cylindrical lighting pieces. All are made with a lost-wax casting technique, typically used in sculpture, which creates an exquisitely tactile intrecciato texture on the bronze.
Decorate with Style
The iconic style is reinvented to freshly conjure a sense of playfulness. You can decorate your home with an energetic style. The collection has a new addition to the old but celebrated Rudi seating family: the Rudi Fringe, made with a woven intrecciato border along the base that falls into a passementerie-inspired fringe. "That traditional look has been out of style for so long," said Maier. "We wanted to revive the idea but in a new way."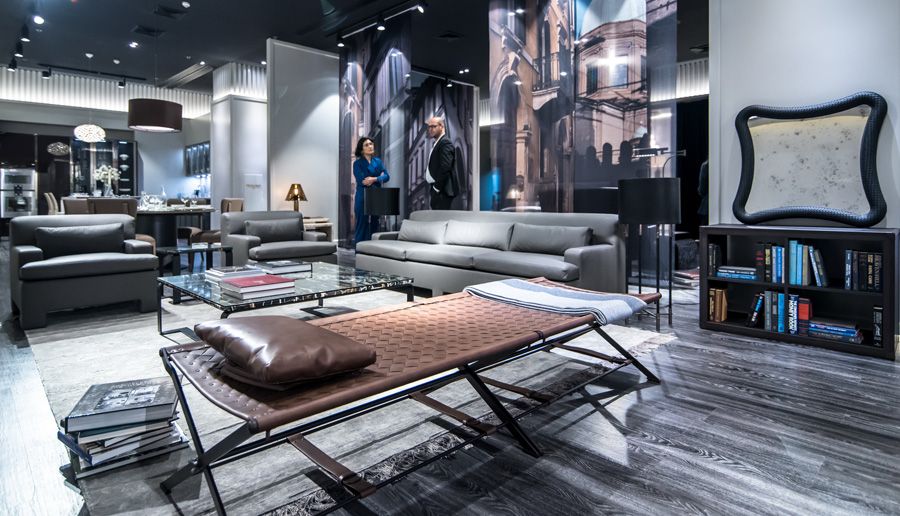 The Camp Bed and Double Camp Stool are no doubt extraordinary, stylised with a black-and-white contrast intrecciato to embody boldness and style. This bed is an essential piece if you're thinking about camping or if you simply want to decorate your living room or bedroom with a luxury piece of furniture. There is no visible sign of any stitching or screws, signifying that a tremendous amount of craftsmanship and expertise is painstakingly put into this masterpiece.
The architectural metal 8-Arches table is also modernised with a striking black-and-white marble top, instead of the typical Oak or travertine. In the porcelain collection, Maier meticulously composed a delicate hand-painted butterfly motif. Placed seemingly at random, some butterflies are lightly sketched while others are fully realized. The effect is charming and individualistic.
Decorate with Functionality
Practicality is also Bottega's central ideology. The BV Tre is Bottega Veneta's first true modular seating family. It consists of three pieces: a Corner Seat, a Single Seat, and a Pouf, which can be configured in any way to fit your needs. The BV Tre has a distinctly relaxed sensibility; it sits lower than the Tassello and Rudi families but measures deeper and wider, making your living room luxurious while functional.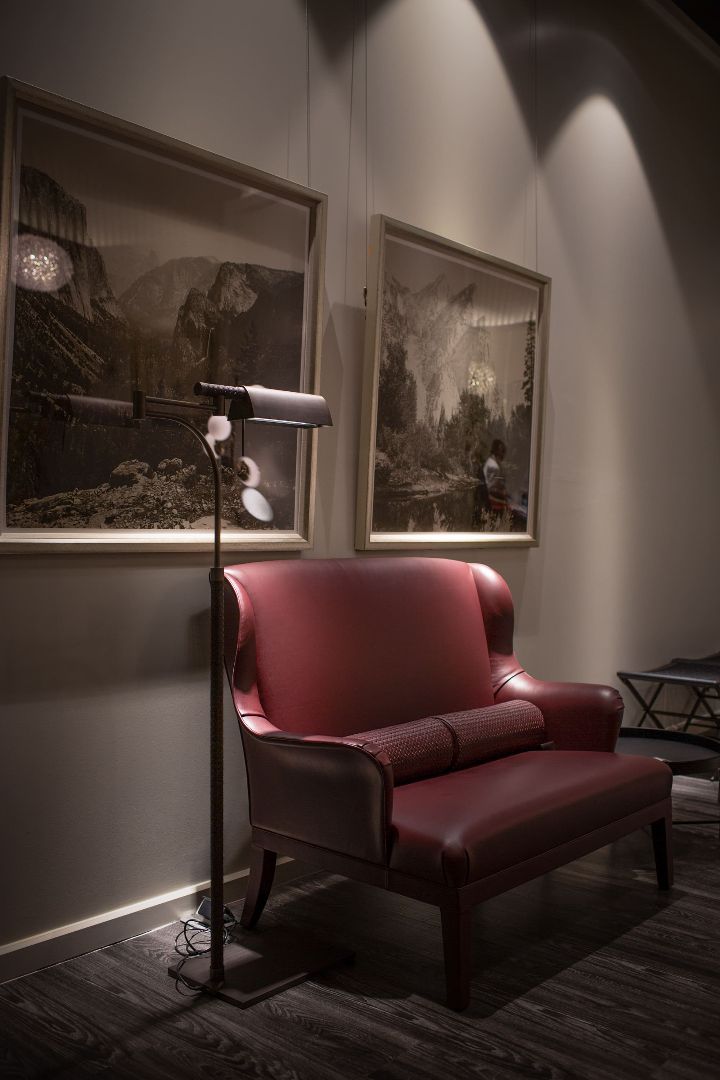 The rectangular dining table brings empirical novelty to a splendid dining room. It's made of a richly hued red travertine which rests on a center base, like the circular version. "I hate dining table legs," said Maier. "You always sit down and hit your knee. That's why I like to design dining room tables with no legs at all." Moreover, the Two-Drawer desk in pale Doe-colored oak, the largest-scale desk in the collection, is made with the durable sculpted bronze handles used in the classic Six-Drawer Chest that can endure through generations.
Decorate with Palettes
The usually muted and discreet palette of many classically high-end furniture collections is taking a lighter turn by Bottega Veneta Home Collections. Your home can be enhanced with a range of softer and more romantic pastels.
The Murano lamp is made in glossy white glass, bringing a luminous look to an iconic lighting piece. The Floating Marble Coffee Table also comes in white. The BV Tre seating family is presented in Mist, a bright white. The BV Tre and classic seating families like the Tassello and Rudi are available in new colors such as Antique Rose, a dusty pink; Artichoke, a washed green; and Doe, a delicately pale grey. The rectangular dining table is brighter in red travertine; and the new Two-Drawer desk is presented in pale Doe oak.
Bottega Veneta Home Collections locate itself as the quintessential home furniture of the era. A flawless blend between various elements guarantees myriad ways to creatively decorate a home that can rise above any other ordinary home.
Bottega Veneta's Home Collection is available at DMHOME LUXE, 3rd Floor Siam Paragon, open daily from 10:00 a.m. to 7:00 p.m.
Selected collections of Bottega Veneta's home accessories are also available at https://shop.dm-home.com/.
For more information , please contact 02-3650789 or e-mail [email protected]
Contact us for a private assistance.
Source
image by www.vogue.fr, www.wsj.com, www.lifestyleasia.com