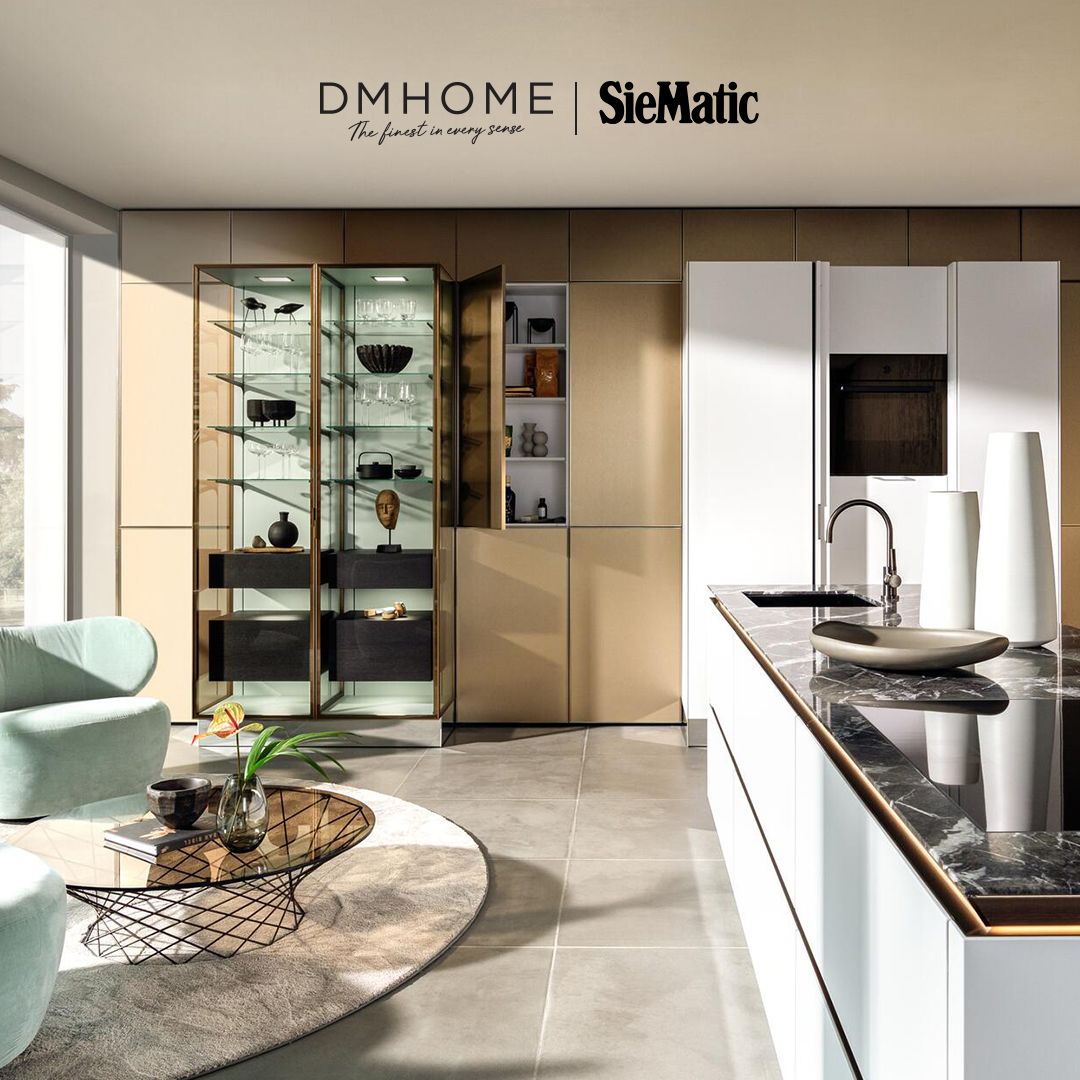 SieMatic Kitchen Interior Design of Timeless Elegance
26 Jan '22
For 90 years, SieMatic has been building high-quality kitchens for individual living spaces. Its design and quality are not subject to short-term trends but last for many years.
Cherishing value in practicality and quality of home environment, DMHOME forms an exclusive partnership with SieMatic. We dedicate every day to making homes all over Thailand more beautiful, versatile, and innovative — a place of warmth and enjoyment.
Since it was established in 1929, SieMatic has been making kitchens that fit into creative living, wherever it is happening. SieMatic is synonymous with production quality, planning competency, and innovation. This is how individual and extraordinary designs are created, effortlessly combining color and form.
Most importantly, SieMatic has established three monumental philosophies in simple elements: family, form, function. All are determinedly illustrated through all of their collections. They are in SieMatic's blood.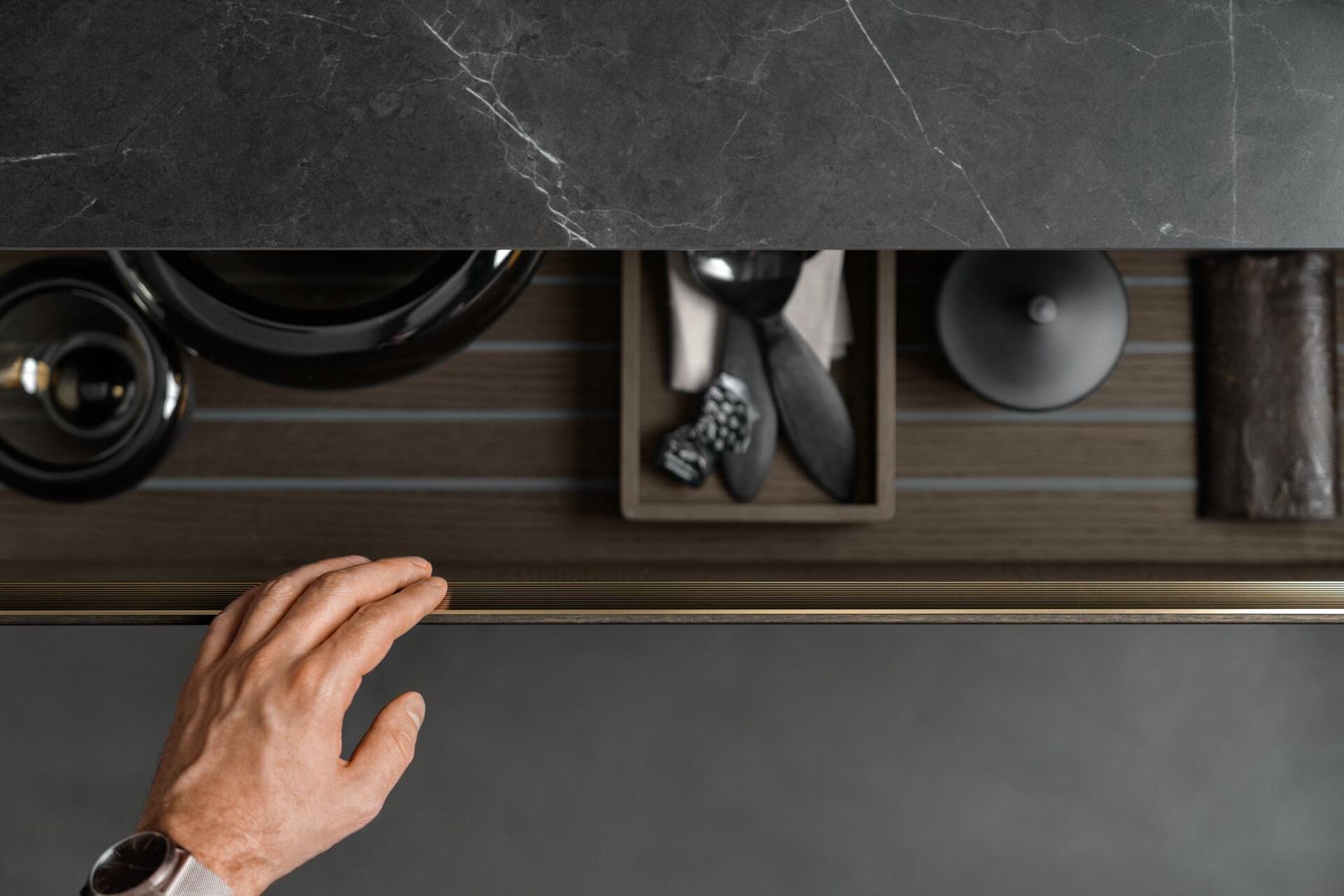 Family: Heart and Ethos
Having been continuously praised in the industry for three generations, SieMatic truly holds what many families regard as the heart of their home as the heart of SieMatic products: the kitchen.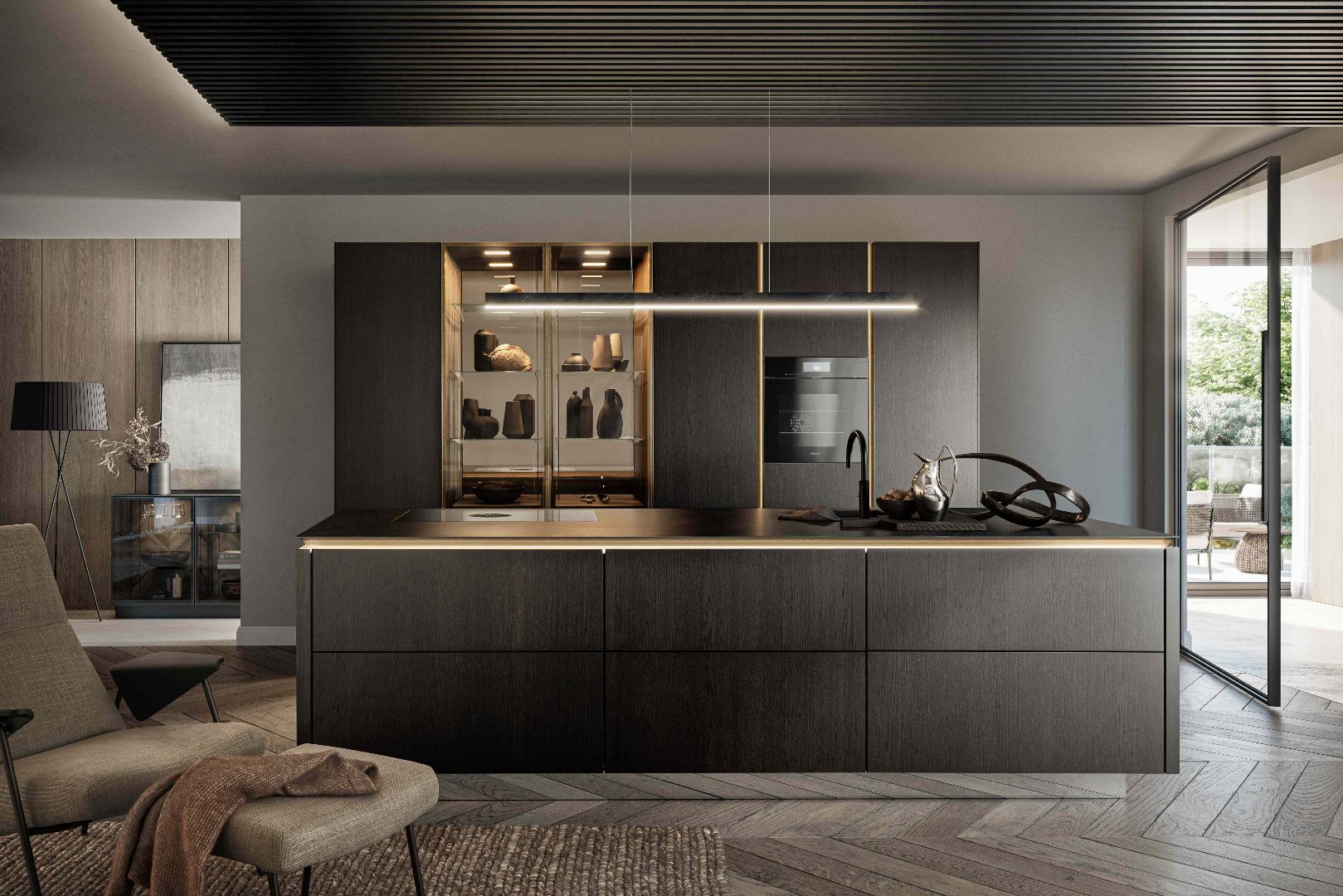 SieMatic SLX Pure
No two SieMatics are ever the same because family means something different to everyone. Everyone is different; Every character is unique; Every family has its own culture. This enriches SieMatic's myriad customizations and designs.
Form: Design and Beauty
SieMatic's pioneer spirit permits an infinity of expression, the most sophisticated formulations – thanks to its typical accent: timeless elegance. It is reflected in all areas of the design, from the smallest intricacy to the holistic room concept. SieMatic gives just as much importance to the inside as the outside, as the form is always in perfect harmony with function.
To SieMatic, kitchens are no mere products but living spaces that personify style and creativity. Whether pure, classic or urban, good design doesn't think of itself but of the people who use it. The three SieMatic international style collections, therefore, offer the perfect kitchen concept for every home and lifestyle. After all, a SieMatic always becomes part of the family – usually for many decades.
PURE Collection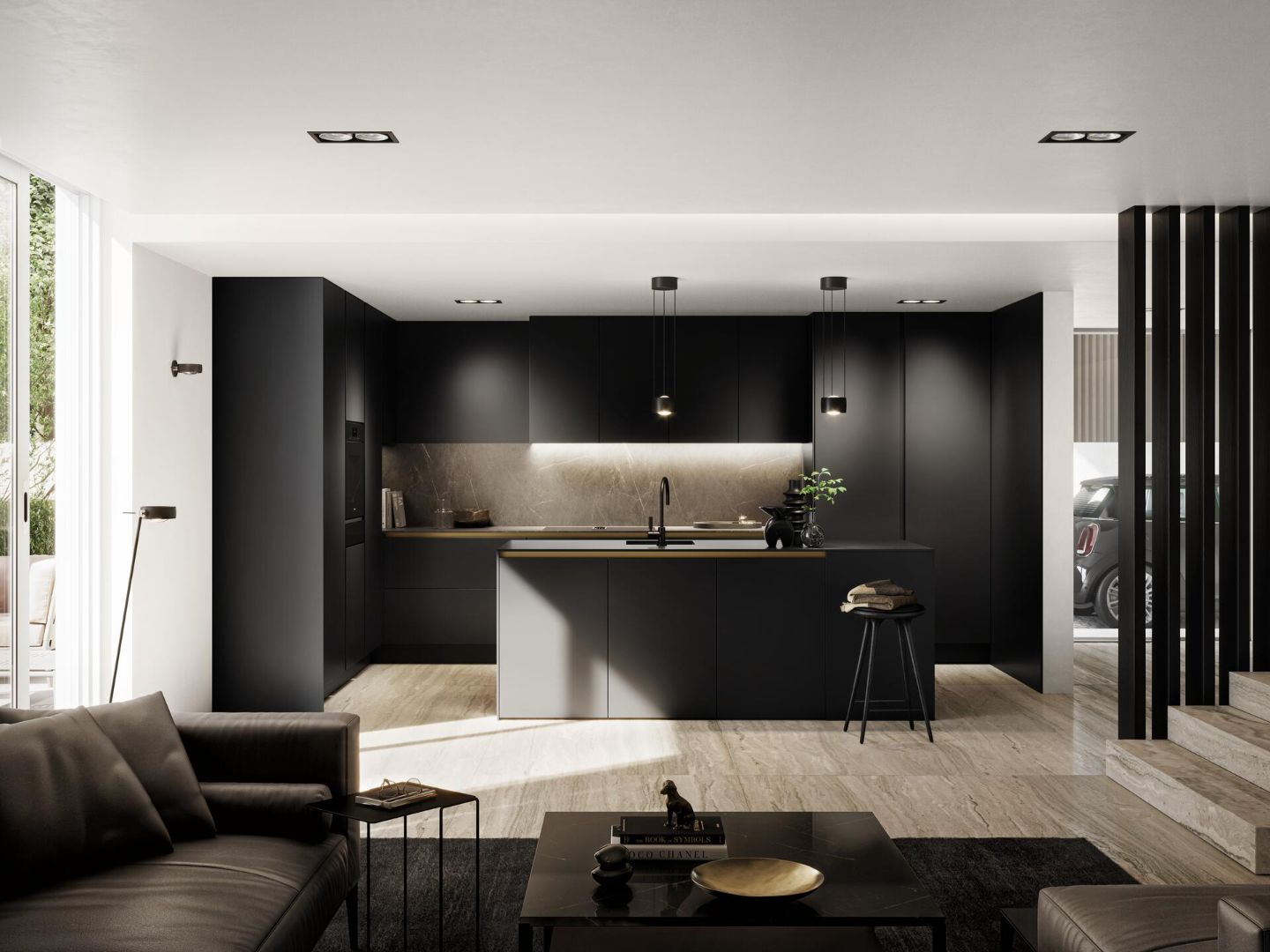 The concepts of PURE style collection are the perfect embodiment of Minimalism, an extreme form of abstract art developed in the 1960s. They utilize the potential of simplicity by ingeniously leaving the right things out to focus on the essentials.
They don't need opulence to impress; they need no decoration to catch the eye; they stand back, gently underline the room's spatial effect, and integrate themselves into the architecture. Thanks to extensive, handle-free surfaces and forms, discrete colors, atmospheric lighting, and concealed functionality. The PURE collection never wants to be more than it is: simply perfect.
CLASSIC Collection
Opposites don't just attract. Skilfully combined, they create something new, something extraordinary. The CLASSIC collection masters the creative composition of different style elements to the peak. It unites traditional forms with modern surfaces and marries elegant colors with metal, glass, and stone – creating harmony in diversity.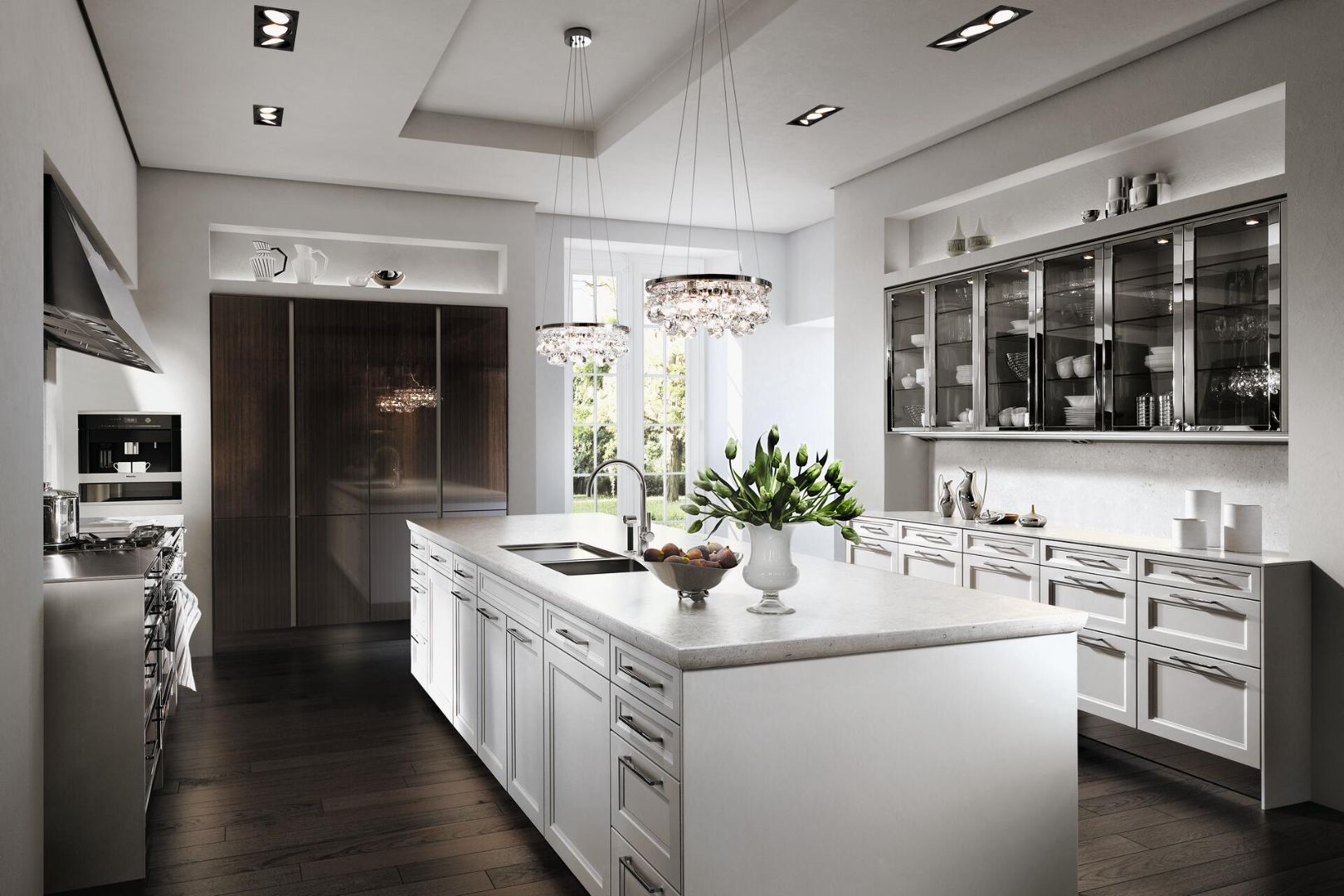 The skillful blend of tradition and modernity yields an entirely new form of timelessness. In the CLASSIC collection, decorative is just as at home as minimalistic. This creates a visual balance that also shapes the atmosphere of the kitchen. The design exudes both tranquility and vibrancy; the kitchen becomes a haven of relaxation.
URBAN Collection
Cities are loved for their cosmopolitan flair, cultural diversity, and inspiring momentum – characteristics that also gave the URBAN collection its name. The room concepts created with it are open-minded in the truest sense.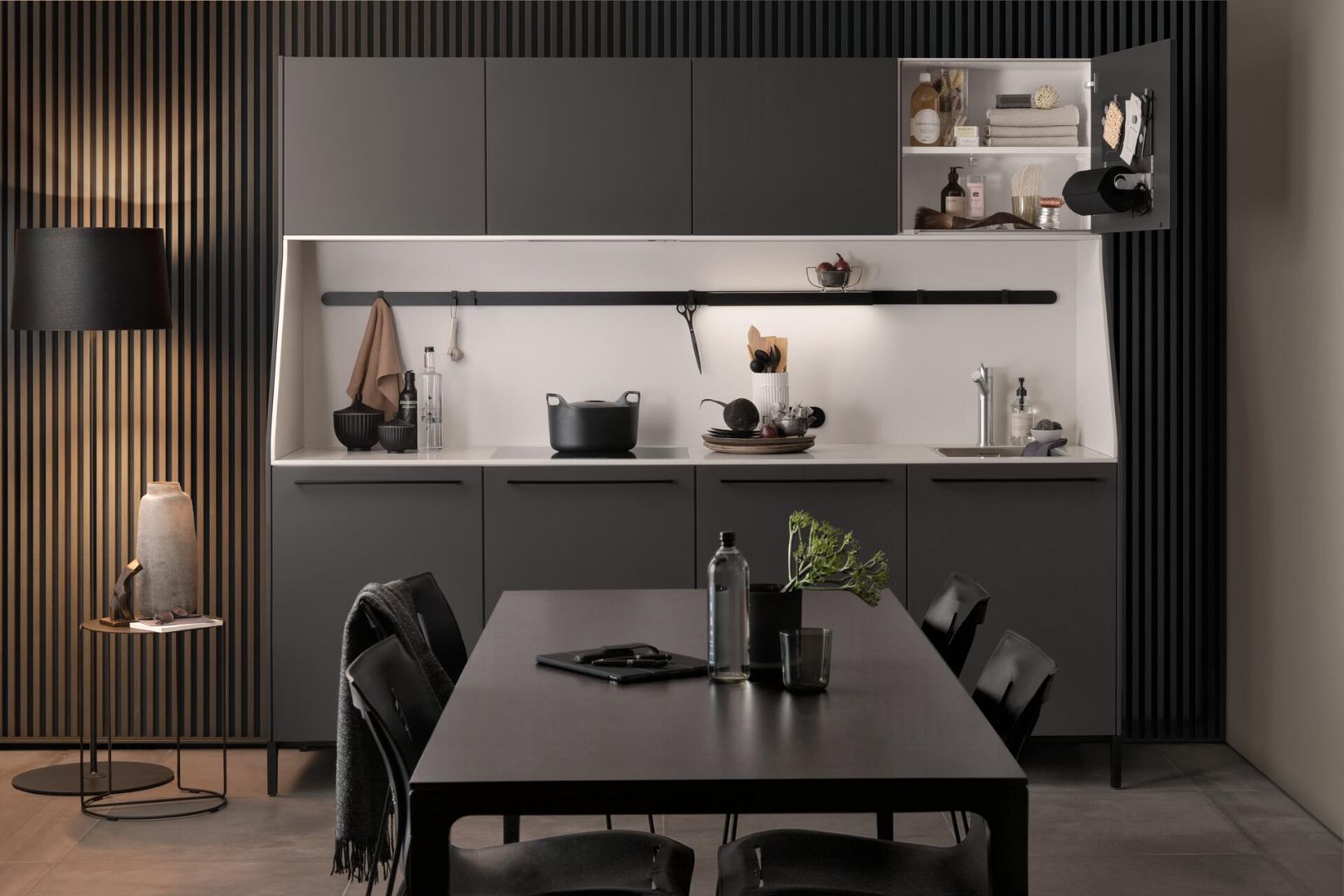 Freestanding pieces allow for flexible, almost intuitive planning. Surprising elements like a herb garden and the open design highlight its owners' conscious, unconventional lifestyle. The kitchen becomes a customized oasis of well-being, with plenty of room for your ideas.
The collection's combination of open and closed elements reveals insights into everyday life, bringing beautiful and exciting things to the fore. The individuality and creativity of its inhabitants are not only reflected in the choice of furniture, material, and colors but also through the utensils, ingredients, and accessories. But when every angle catches the eye, something else stands out: their appreciation of quality.
INSIDE Interior Design Systems
While representing an outstanding kitchen design, SieMatic means the harmonious interplay of outside and inside. After all, beneath surfaces, behind doors and pullouts, hides the valuable essence of a SieMatic: the interior design systems. They are impressive in terms of beauty and intelligence, with a harmonious selection of materials and exceptional quality.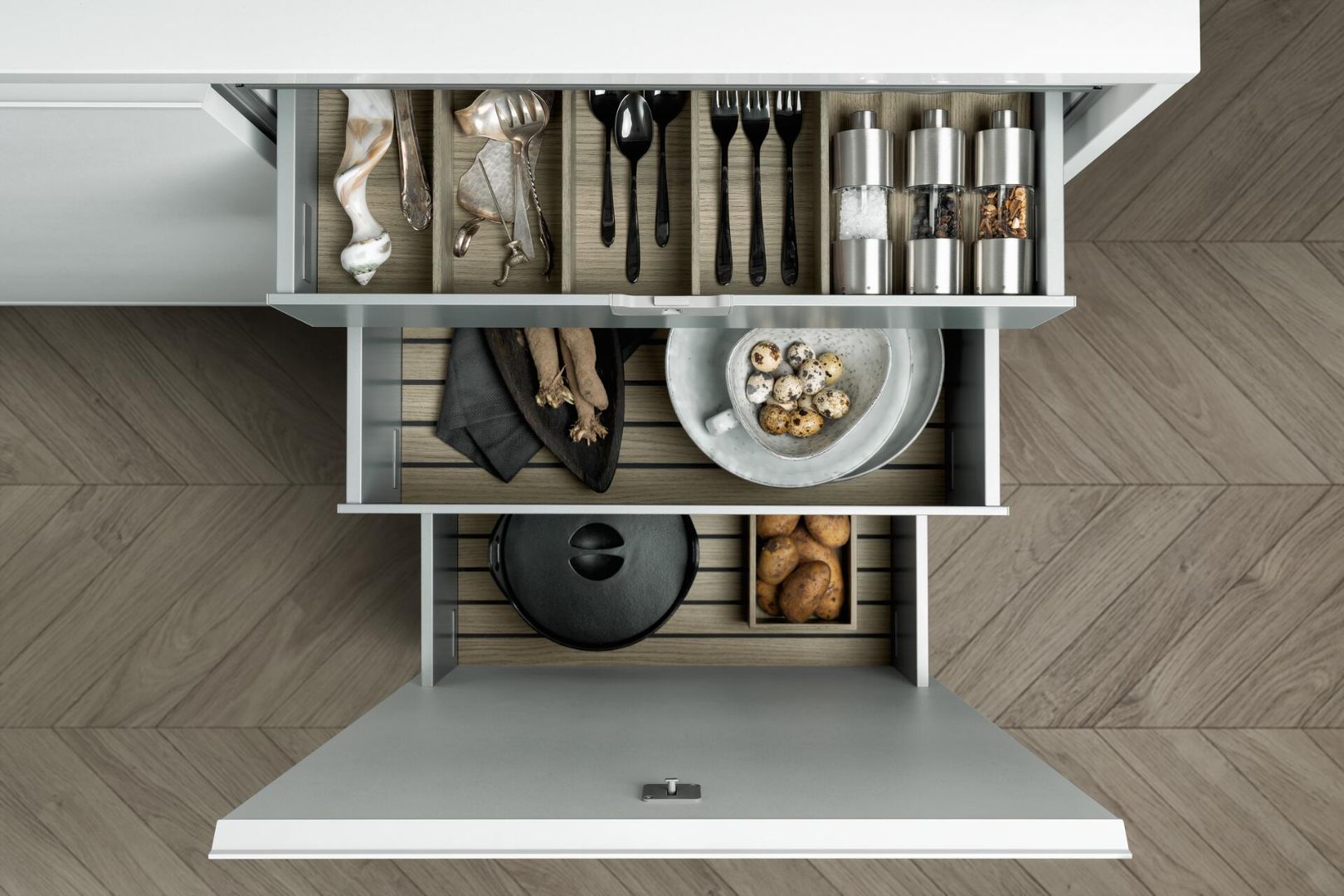 But above all, There lies an intricate passion for detail. Perhaps not perceptible at first sight, but unmistakable every single day. After all, only when used does the meticulous care, durability, and expertise that distinguish SieMatic's interior design systems become apparent.
With the INSIDE interior design system, SieMatic can do everything possible to ensure your kitchen is perfectly prepared for whatever life has in store for you. From drawer and pullout interiors to the variable MultiMatic system in cabinets and inside cabinet doors.
Function: Intelligence and Skill
SieMatic designers firmly believe that the equation for the perfect kitchen concept only works out when a function is added to form. A form is meaningless without a function. It's no coincidence that "Matic" is a vital part of its name because it emphasizes its passion for using technology and engineering to translate ideas into the reality of functionality.
Color and Materials
SieMatic always has a color and material scheme in mind for every kitchen concept. With up to 1,950 unique colors to choose from in satin matte or high-gross, SieMatic ColorSystem offers a sensitively attuned palette of colors, surfaces, and materials that highlight the character of the kitchen design.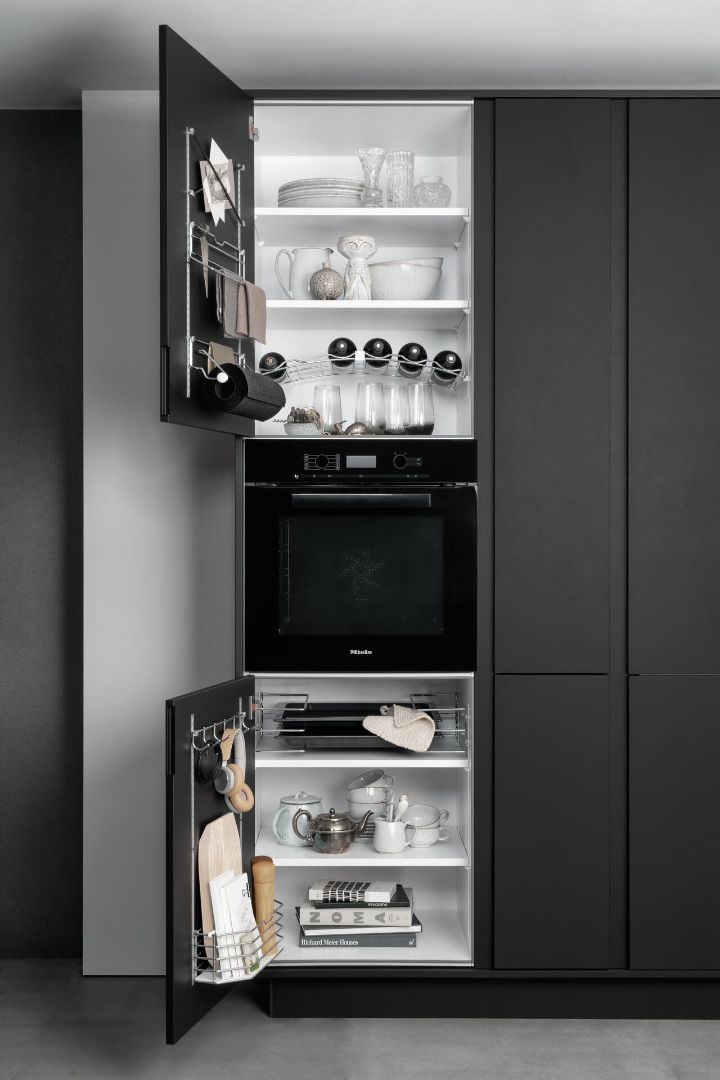 Illumination and Lighting Systems
Lighting plays a decisive role in creating an ambiance of well-being in a room; proper illumination is crucial in everyday life of a kitchen. SieMatic lighting designs not only give close consideration to both of these factors, but have also perfected the finish and integration of lights.
Quality with Sustainability
SieMatic felt a deep sense of responsibility towards environments and future generations. As a result, strict environmental regulations have always been a matter of course in the development of SieMatic products, the selection of materials, transport routes, and the production of kitchen furniture. Their first-class furniture often go far beyond the criteria for the industry, from the stringent FSC certification to the high standards of the US CARB II standard.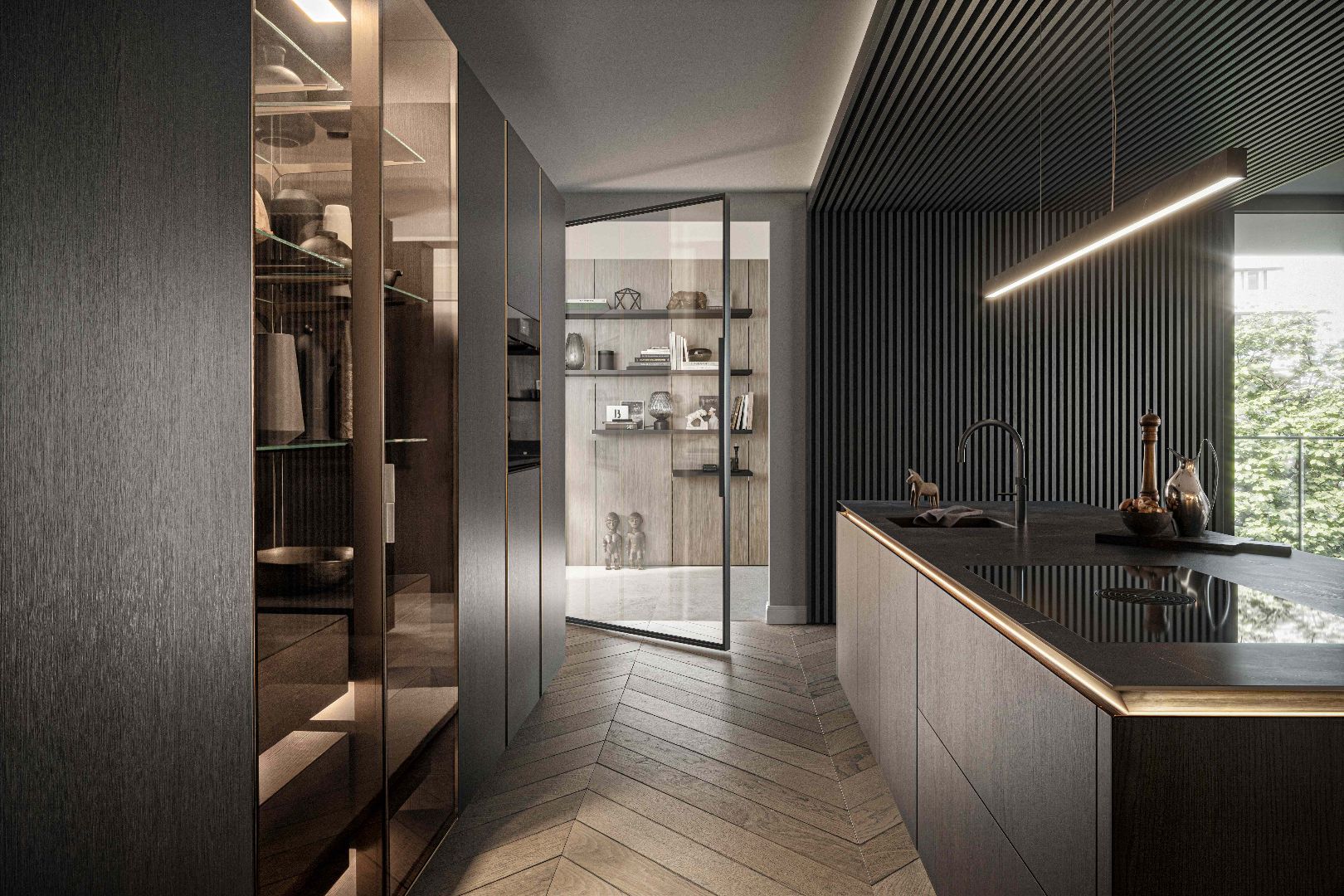 SieMatic delivers every kitchen for decades of use, culminating in the timeless design of their kitchens, which transcends generations. Because of their ideologies, the brand reminds the necessity to consider kitchens as something that can be much more than mere concrete furniture.
Explore the possibility of your dream kitchen through SieMatic collections by visiting DMHOME Thonglor 19. For more information, please contact Line: @dmhome
Contact us for a private assistance.
Source
Images by siematic.com