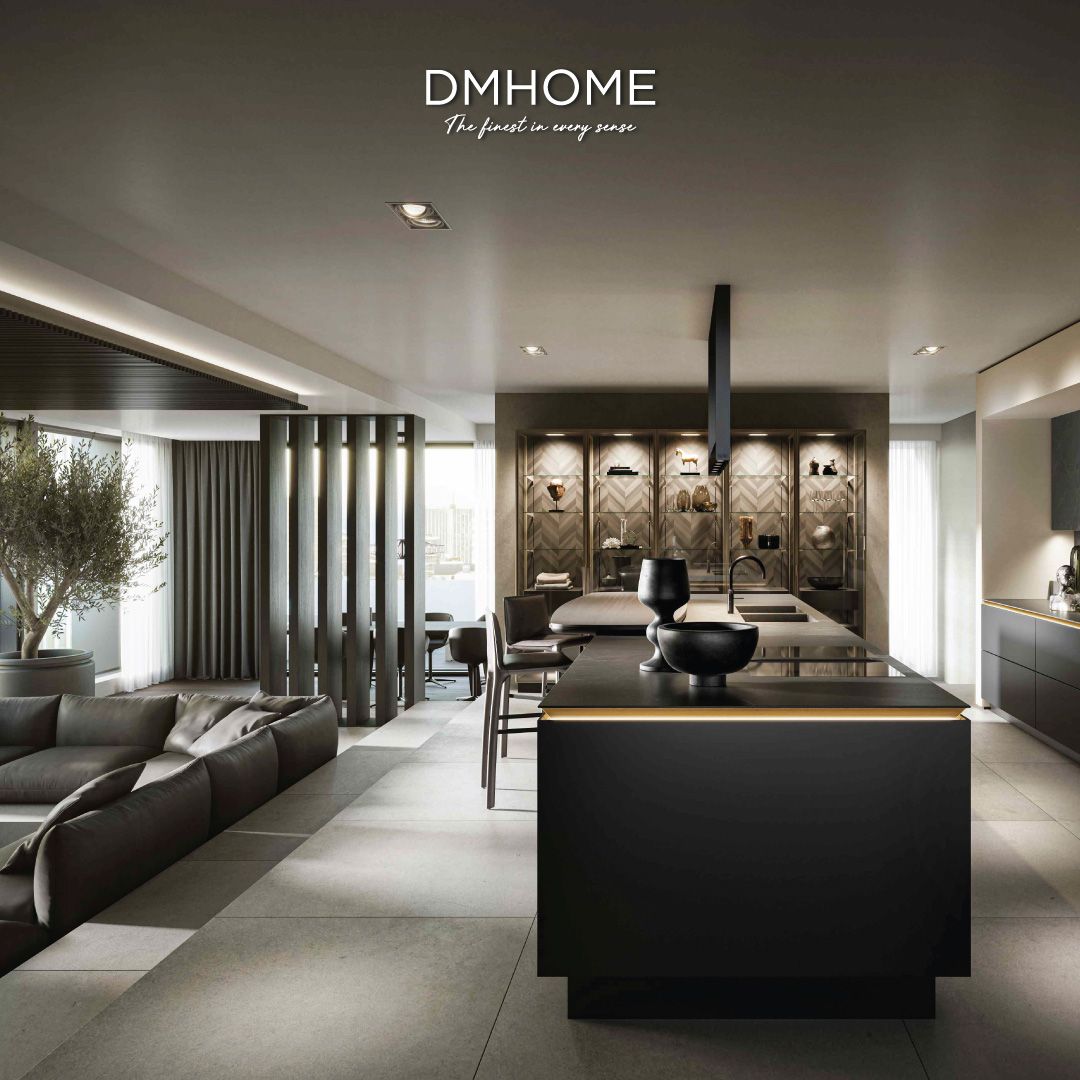 Interior design ideas for your dream kitchen [Siematic Kitchen]
14 Jun '21
There is a lot more to interior design in the kitchen than meets the eye. Even the design style and aesthetic components are necessary. The workflow, location, and ergonomics of the cooking area must be perfect that your kitchen functions in a way that meets your and your family's lifestyle preferences.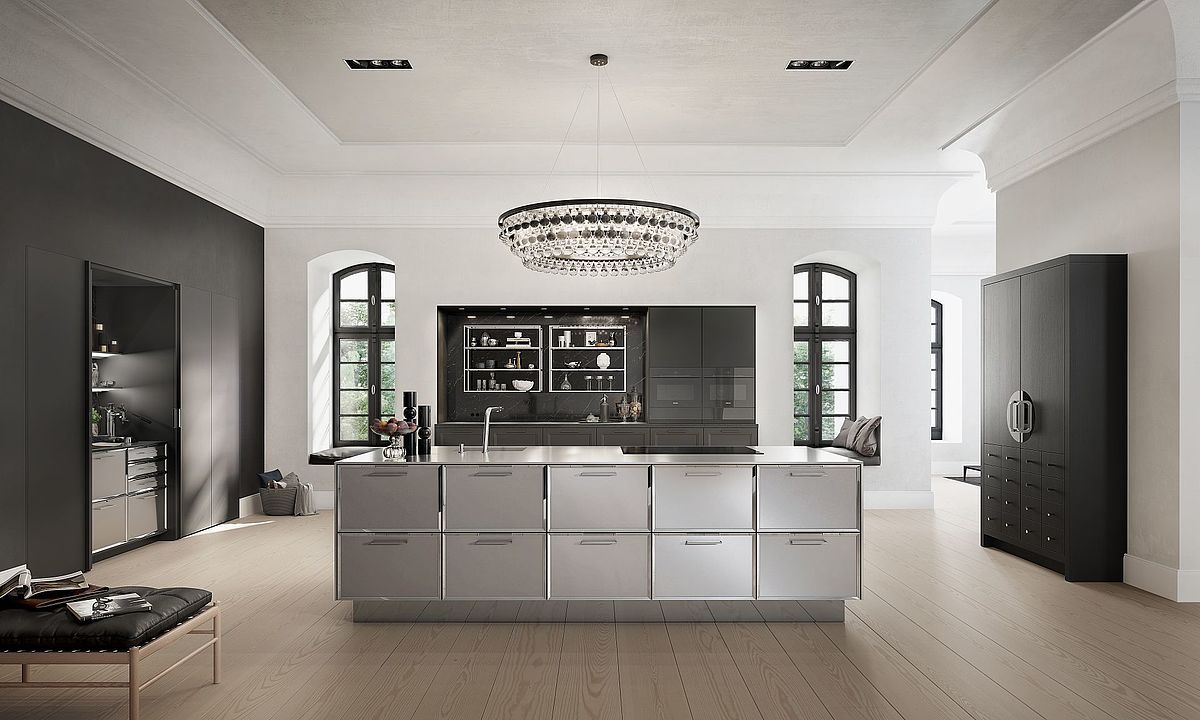 These are recommendations to help you while remodelling or creating a new kitchen. To ensure that your ideal kitchen will impress you and your family with its style and functionality.
Layouts, Space and Direction
The first thing to consider when designing a kitchen is how you and your family will utilise it? Using it solely for meal preparation, everyday cooking, or as a party space for you and your friends. Another thing to concern is how and where you use the unique items in your kitchen.
The usage will determine your kitchen layout, basically as a galley kitchen or a kitchen with an island and the designation of the location of the accessories you need inside the kitchen to make everything convenient, from combination ovens to your cereal breakfast storage cabinet.
The distance between three major appliances - the refrigerator, cookers and kitchen sinks is another important item, since efficient, and effortless movement is needed to make your cooking more leisurely. These three items also help to create distinct "zones" in your kitchen.
Designing traffic flow within the kitchen is necessary, especially when building an open-plan kitchen, a combined dining and living room or a whole family kitchen. These designs aim to decrease the congestion that restricts the workflow and usability of your kitchen.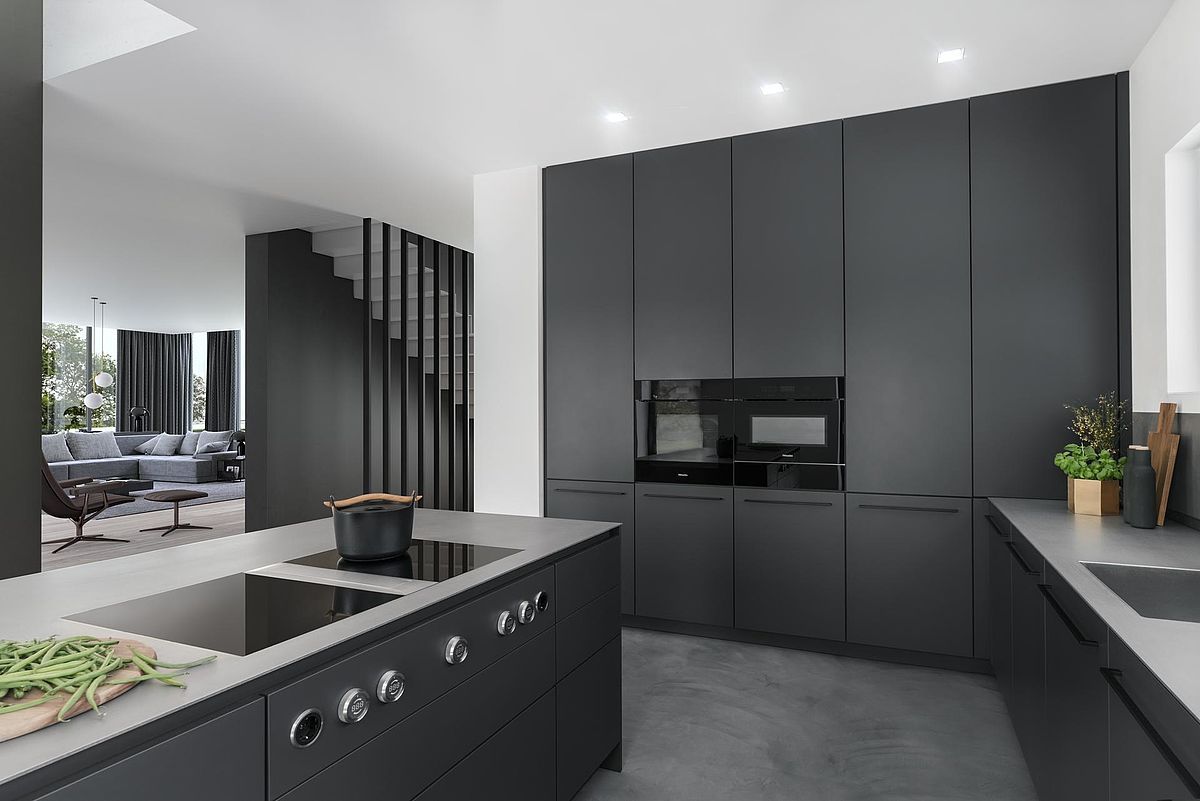 Last but not least, as it relates to the architectural and engineering aspects of the construction, the other two elements to consider during the design stage are lighting and ventilation within the kitchen. Try to incorporate natural light and ventilation into your kitchen, as well as ambient lighting or dimmable lighting to make your kitchen looks congenial.
As everyone is unique, each character is individual, and each territory has its own culinary culture. That implies that every family needs their specific ideal kitchen. Hence, SieMatic Kitchen was created to meet the demand for a highly configurable yet always unmistakably designed kitchen, with no two SieMatic Kitchens ever being the same.
Design and Detailing
The design needs to exhibit the taste and personality of the owner, from the luxurious puristic to modern futuristic design. For the aesthetic purpose, the kitchen and the component within should arrange into the same design language as your home décor.
Another feature that distinguishes a well-designed kitchen from an ordinary kitchen is the attention to detail contained within every inch of your kitchen. These can take the form of ergonomically built worktops, a convenient breadboard or tray niche that fills the cabinet gap, floor-to-ceiling storage space for seldom-used items, or electrical points located within prime locations.
That's why SieMatic offers three families of kitchen designs
The PURE collection
The PURE collection - Thanks to the extensive use of handle-free surfaces and forms, discrete colors, atmospheric lighting and concealed functionality.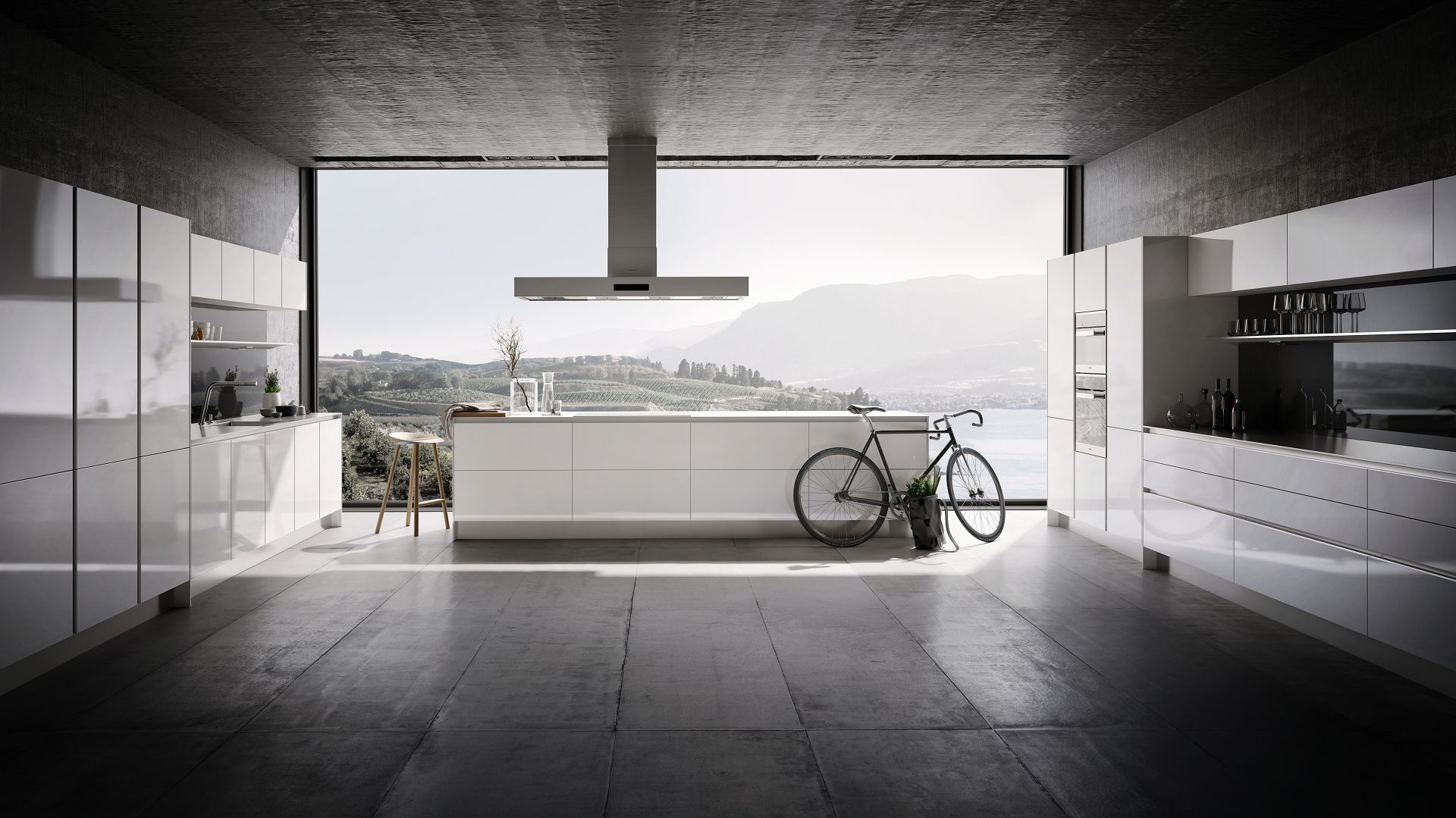 The CLASSIC collection
The CLASSIC collection - It unites traditional forms with modern surfaces and marries elegant colors with metal, glass and stone, light and dark, matte and gloss, delicate and solid.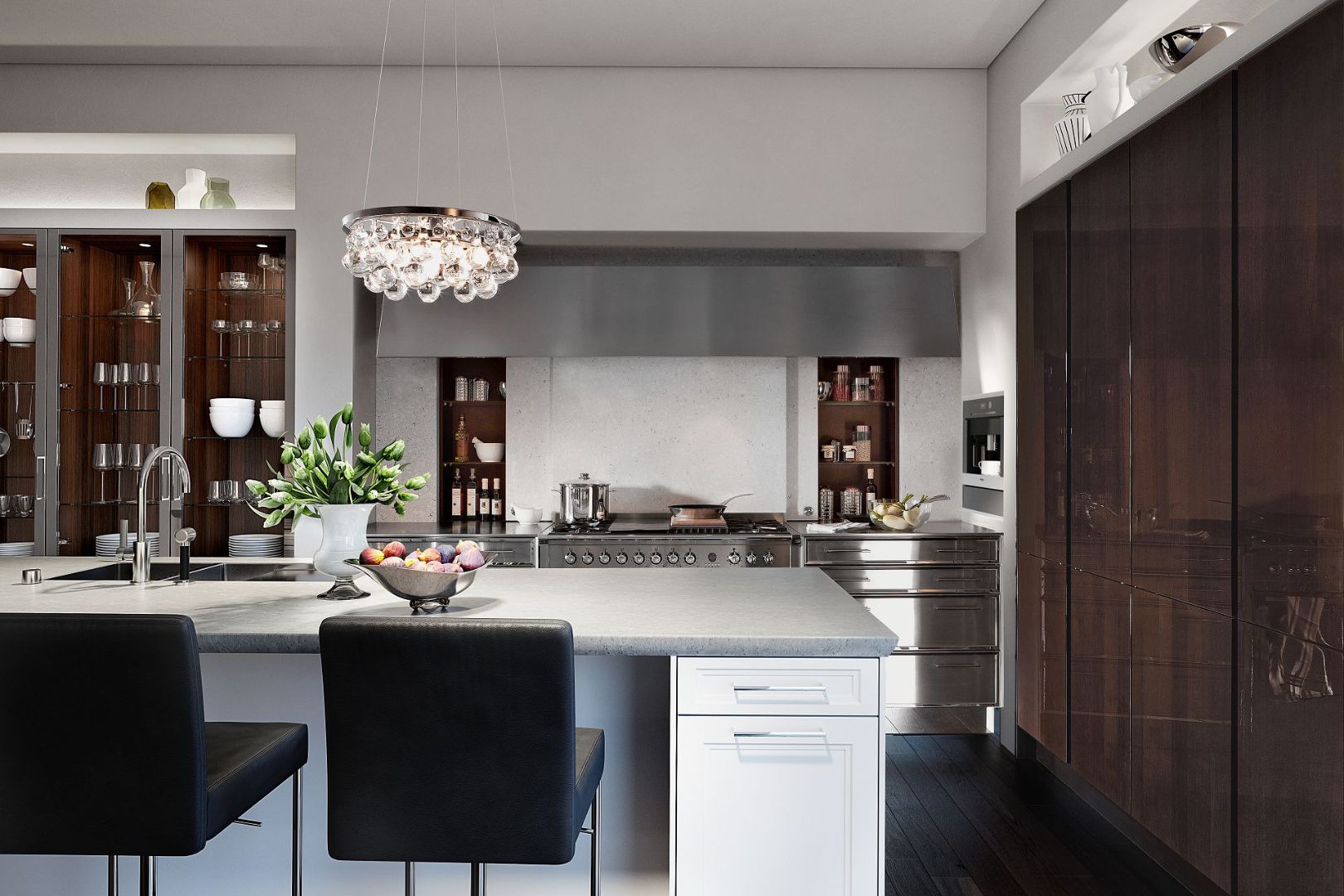 The URBAN collection
The URBAN collection - Freestanding pieces allow flexibility and almost intuitive planning. With surprising elements such as an herb garden and the open design highlight the conscious, unconventional lifestyle of its owners.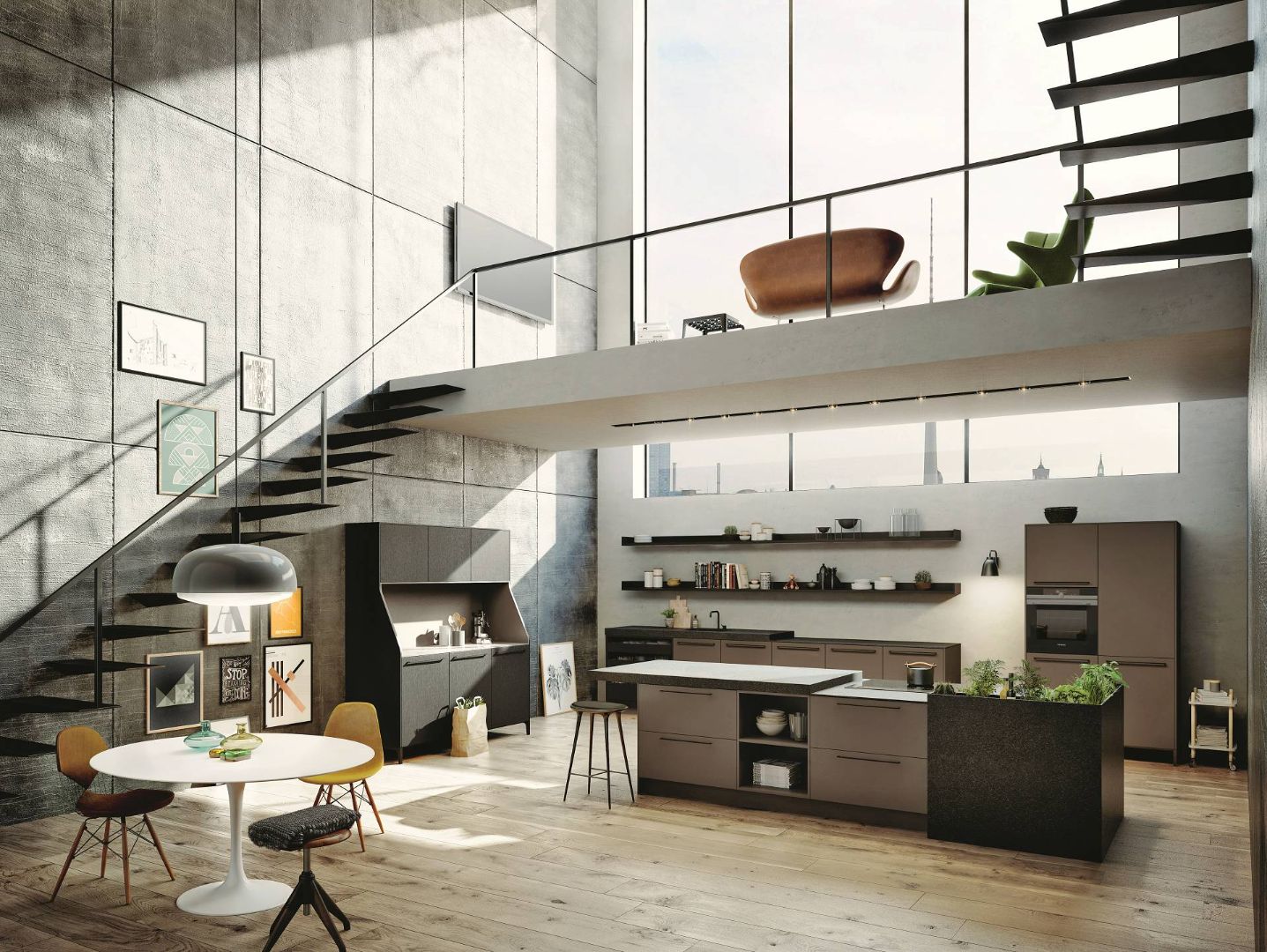 We also include the detailing of your kitchen with SieMatic Interior Design Systems. The systems are impressive in terms of both beauty and intelligence, from a harmonious selection of materials of exceptional quality, but above all, an intricate passion for detail.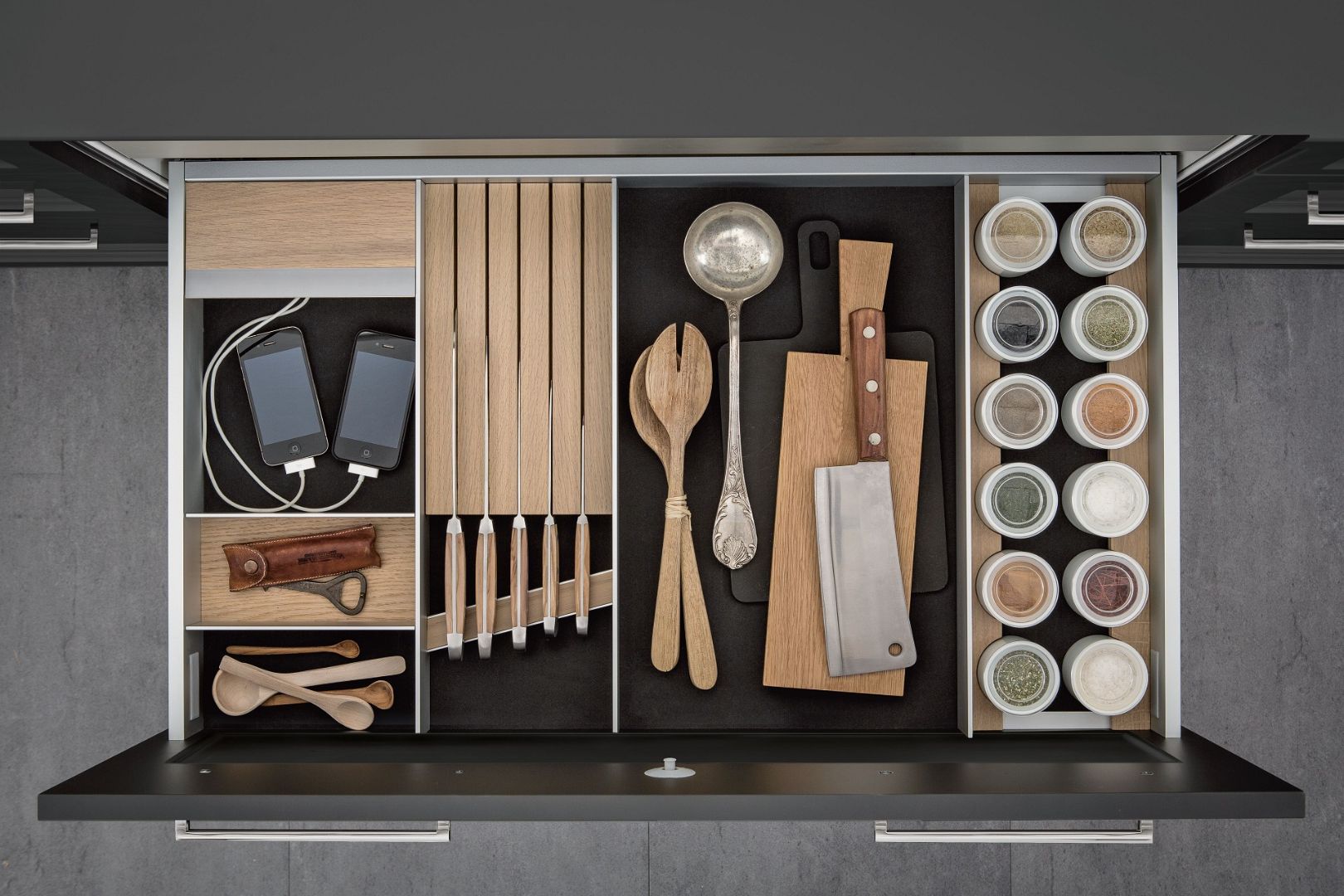 Materials and Finishings
Every design has its own set of colors and materials in mind, thus a harmonious and delicately attuned palette of colors, surfaces, and materials that accentuate the character of the kitchen design is used. It all comes down to matching to establish a distinct identity.
The materials and finishing are also concerned with usability. Stone, woods and metals are the three primary architectural materials for the kitchen, each requires a unique location and treatment to achieve the usage goal while also displaying the distinct touch concealed inside the materials.
The color of your kitchen cabinets should be chosen based on how it will make the space feel. This is mostly because of the quantity of the natural light that enters the space and the location of the kitchen. Or perhaps you want to add a splash of color to your kitchen? Bright colors, which are recommended when painting cabinets, will bring instant character to the kitchen.
It is also important to match the colors of the cabinets and the countertops. If you are installing a high-gloss, contemporary kitchen, now is the time to introduce warm textures such as wood. If your room has period detailing, such as a marble fire surround, perhaps marble worktops or composite lookalikes will be a better way to tie the scheme together, or perhaps you'd want to mix and match different worktop materials within a run of units and a kitchen island to create a cohesive look.
These variations make SieMatic not only able to offer you a wide range of materials, lacquer and laminate surfaces, but also the SieMatic ColorSystem, with up to 1,950 special colors to choose from in satin matte or high-gloss. The only thing that is never up for debate is the quality. When all is said and done, each of our surfaces has to undergo the toughest endurance test of all: Everyday life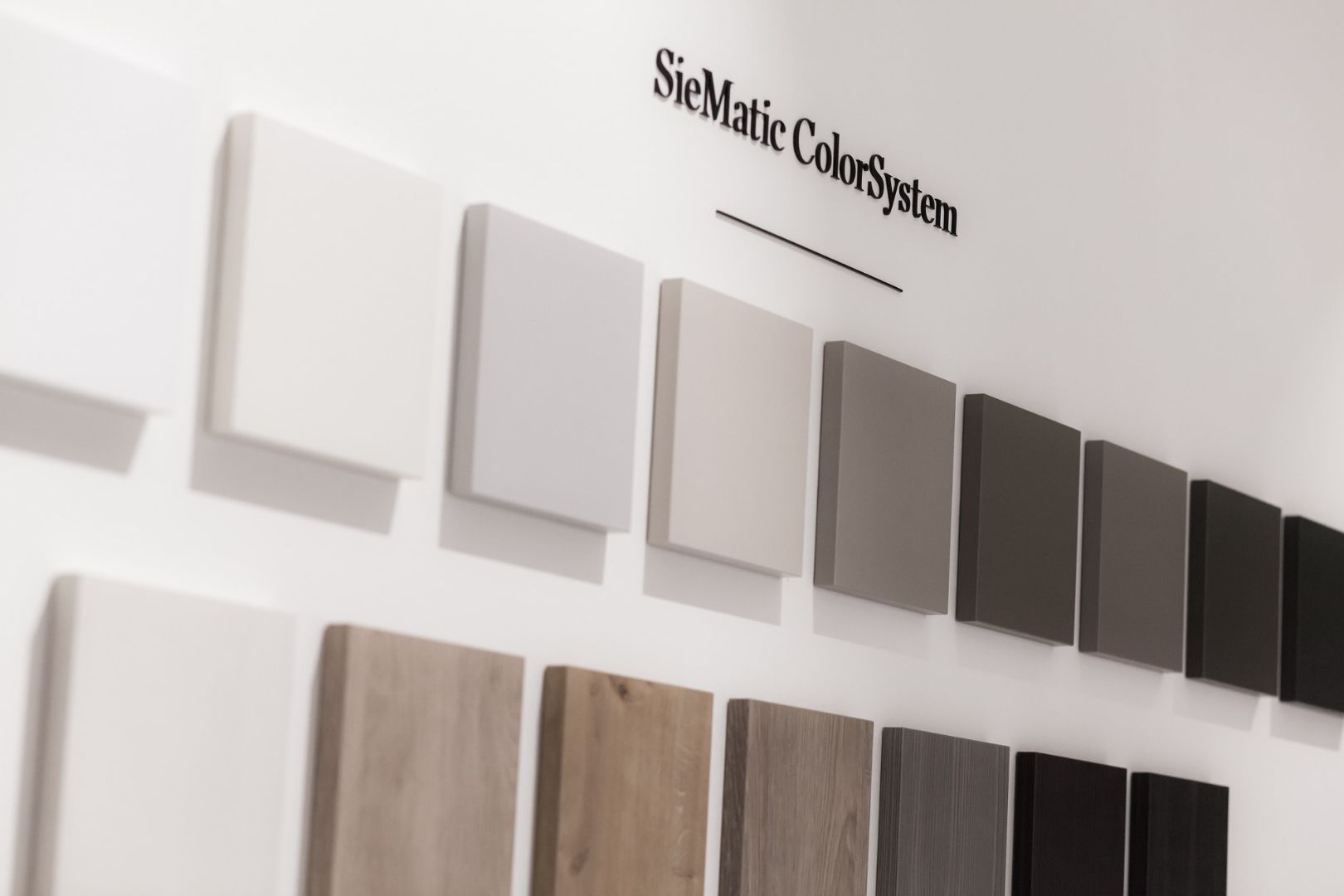 We hope these ideas will assist you in building your dream kitchen. However, if you are still having trouble with your new kitchen ideas, SieMatic can assist you with experienced kitchen planners, combined with decades of expertise that we have invested in our kitchen and room concepts, to transform your kitchen into a magnificent environment while preserving all the practicality needed to show your culinary expertise.
All of which can be achieved by Siematic Kitchen, full of the most recent technologies, made with sustainable materials by German craftsmanship.
For more information please visit us at DMHOME Showroom Thonglor 19, from Monday through Sunday, 10:00 a.m. to 7:00 p.m., or contact at 02-3650789, and via e-mail at [email protected]
Contact us for a private assistance.
Images from Siematic Official