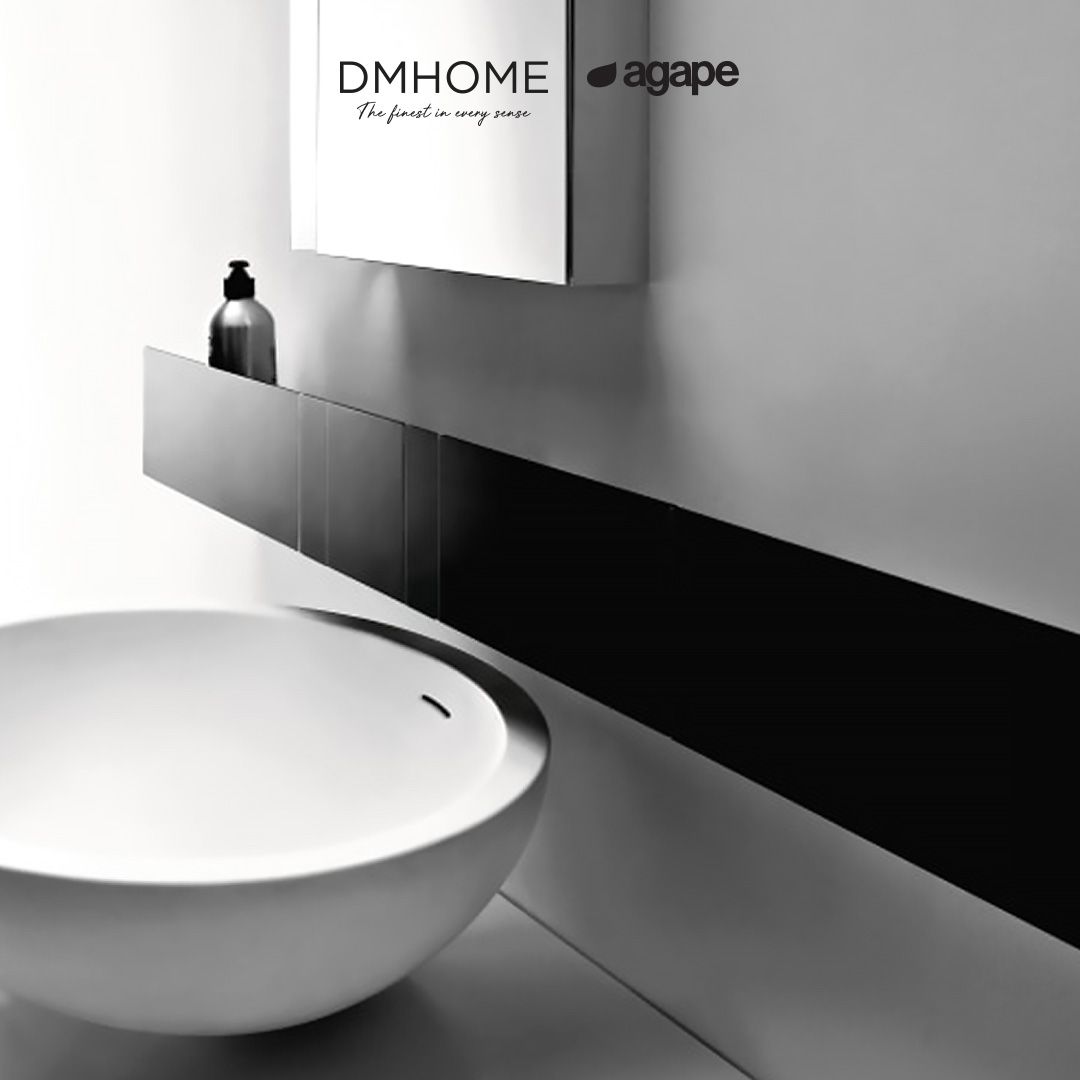 Minimalist Bathroom Design By Agape
04 Apr '22
Agape Bathroom has stood the test of time for over four decades. The history of Agape began in 1973, and it has crossed over countless evolution in design, architecture, technology, and lifestyle, interpreting one of the most unique rooms in the home, the bathroom.
Agape was founded by the Benedini family. During these 40 years of experience in the bathroom sector, the two brothers, both architects, have taken turns in running the business, creating a new bathroom concept: from indispensable room to fundamental part of contemporary living.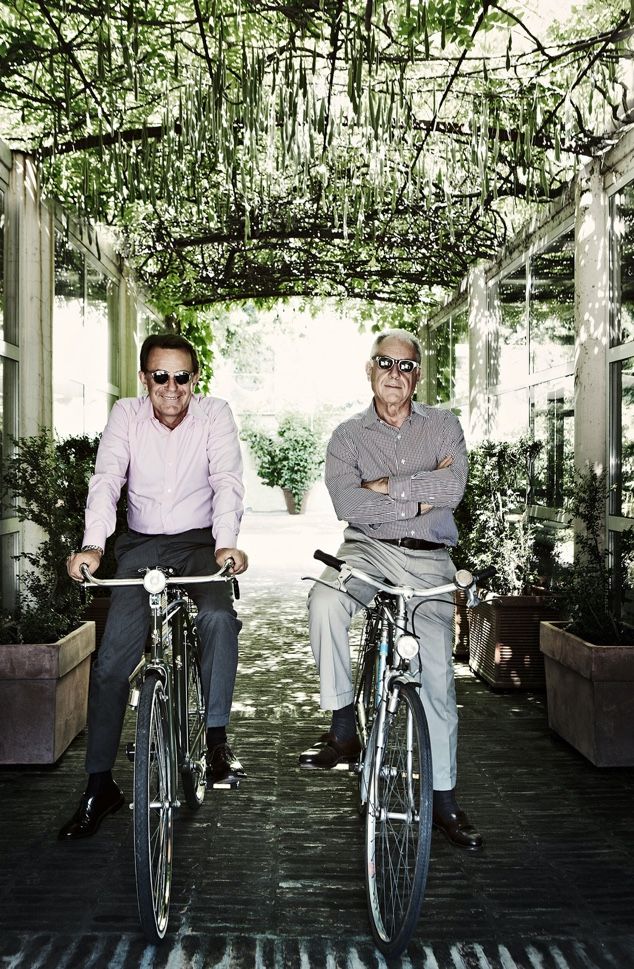 Benedini Brothers
Since the 1990s, Emanuele has been responsible for running the company, successfully keeping the beauty of the collections constant. Agape was the first to offer a complete range of products and accessories for the bathroom, conceived as an architectural space.
A space Agape sets at the heart of domestic life, the bathroom is devised to last through time and conjure up profound sensations and emotions every day. The Agape line is made entirely in Italy with high-quality raw materials, carefully crafted detail, and efficient and environmentally friendly production processes.
One of the paramount factors that have accompanied Agape's timelessness is minimalism, the art of simplicity in idea and design that delicately expresses multitudes of meanings. With minimalism, the fundamental element becomes the foundation of many enduring Agape products that the customers from every generation can fall in love.
Sen Collection: The Masterpiece of Western and Eastern Culture
Sen collection brings eastern spirit and western technology to the perfect amalgamation. In the Japanese language, Sen means 'line'. This simple emphasis is reflected elegantly in every piece in the collection. The design of washbasin, bathtub, shower, and sanitary wares can be created simply by lines. Multiple straight lines meet to form minimal shapes that offer maximum practicality.
This minimalist core—how something so simple as lines can create a bathroom—introduces customers to the life of simplicity where the bathroom is not about complexity and urgency but clarity and functionality. Metaphorically, it can lead us to ponder a question of our life: can we make our tumultuous life simple?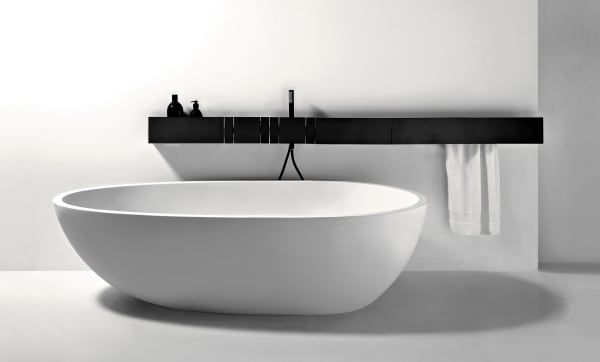 Sen Collection
Sen Collection
Sen incorporates multiple functions in a line of independent components. They can be freely combined to make a distinct style statement, further enhanced by the striking texture of the black brushed aluminum. The wide selection of washbasin, bathtub, shower, and sanitary wares is completed by accessories of the same range.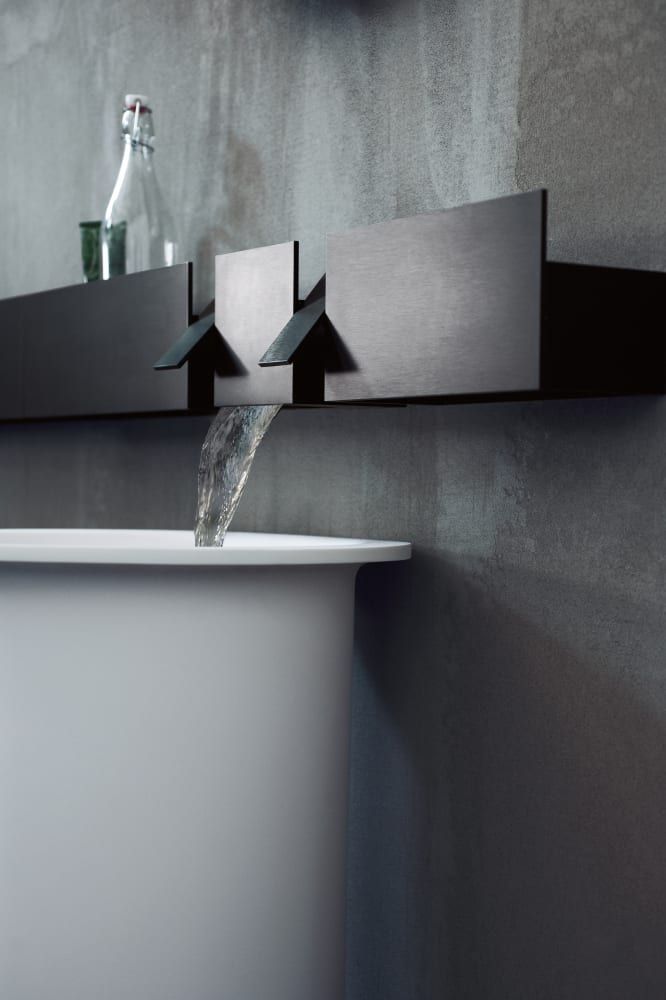 Sen Tap
Sen Tap
Sen Towel Rack is a heated towel rack made from brushed anodized aluminum in black, While Sen Tap is a limescale-resistant handheld shower in ABS with a non-return valve for insertion in the various shower units and bathtubs. Sen Showerhead is a cylindrical limescale resistant shower head in stainless steel for insertion in the various shower units with Sen Taps.
Sen was designed by Gwenael Nicolas, a world-class designer, who was born in 1966 in Bretagne, France, and lives and works in Tokyo. He has collaborated with water studio and Issey Miyake for interior design and perfume design. In 1998 he founded his studio Curiosity with producer Reiko Miyamoto who is involved in product design, interior, and architecture.
Sen is inspired by the spiritual core of Agape's value; the collection was designed as a monumental masterpiece of architecture, technology, and lifestyle.
Ottocento Small Bathtub: The Art of Past and Present
Immerse yourself in a world of possibilities and sensations with Ottocento Small Bathtub. Classic yet contemporary shapes and state-of-the-art materials, Ottocento Small Bathtub is inspired by the forms of the past, interpreted in the light of essential and actual aesthetics.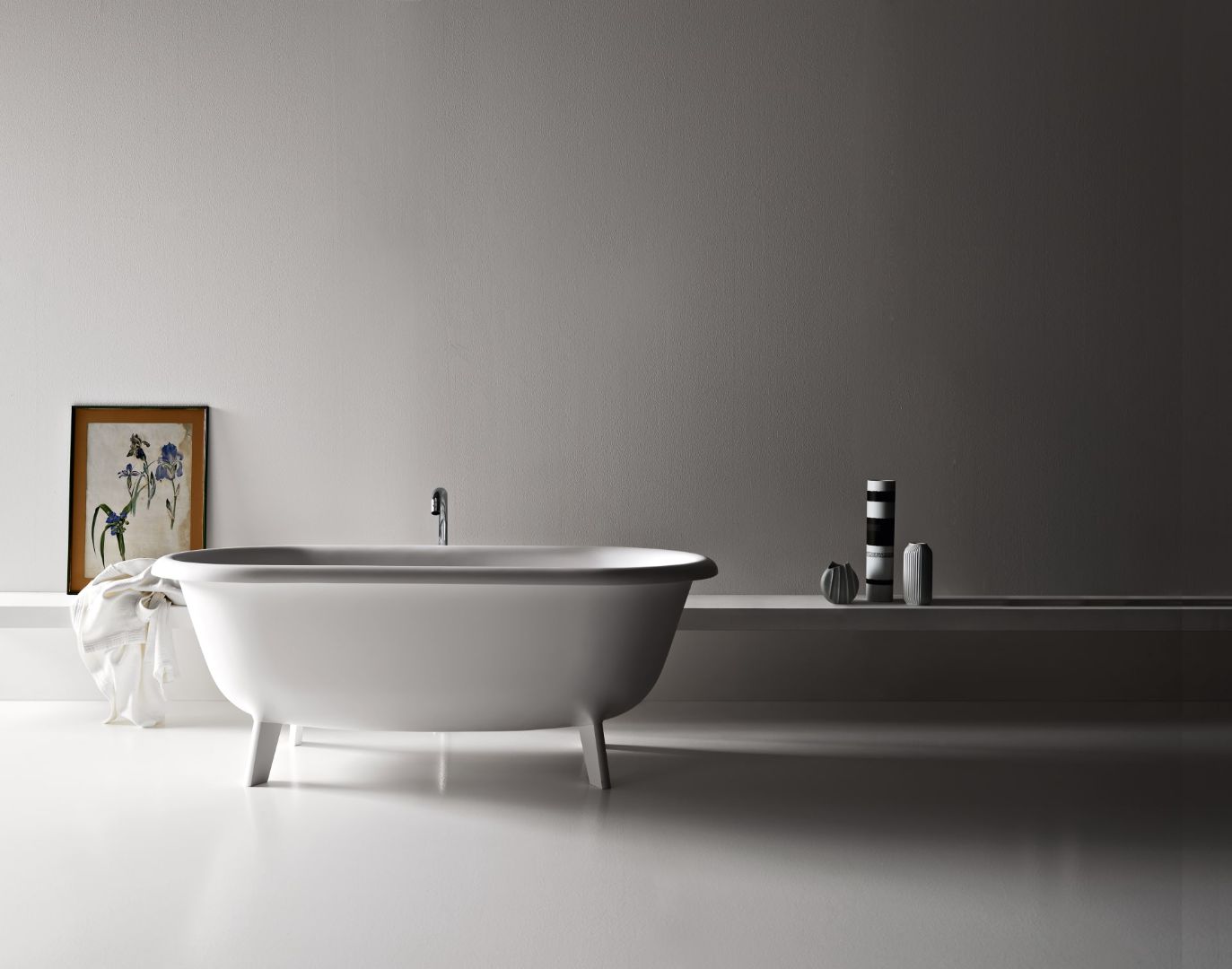 Ottocento Small Bathtub
Contrary to the old bathtubs in cast iron, Ottocento is made of modern composite material, with a soft and silky touch that contains the warmth of the water. With a 155 cm of length, Ottocento Small is perfect for small rooms.
Ottocento Small Bathtub was designed in 2009 by Benedini Associati, one of the forefront designers in the modern day. Benedini Associati was established in 1999 as a spin-off of the Benedini & Partners architecture firm. The main themes are interior design and architecture.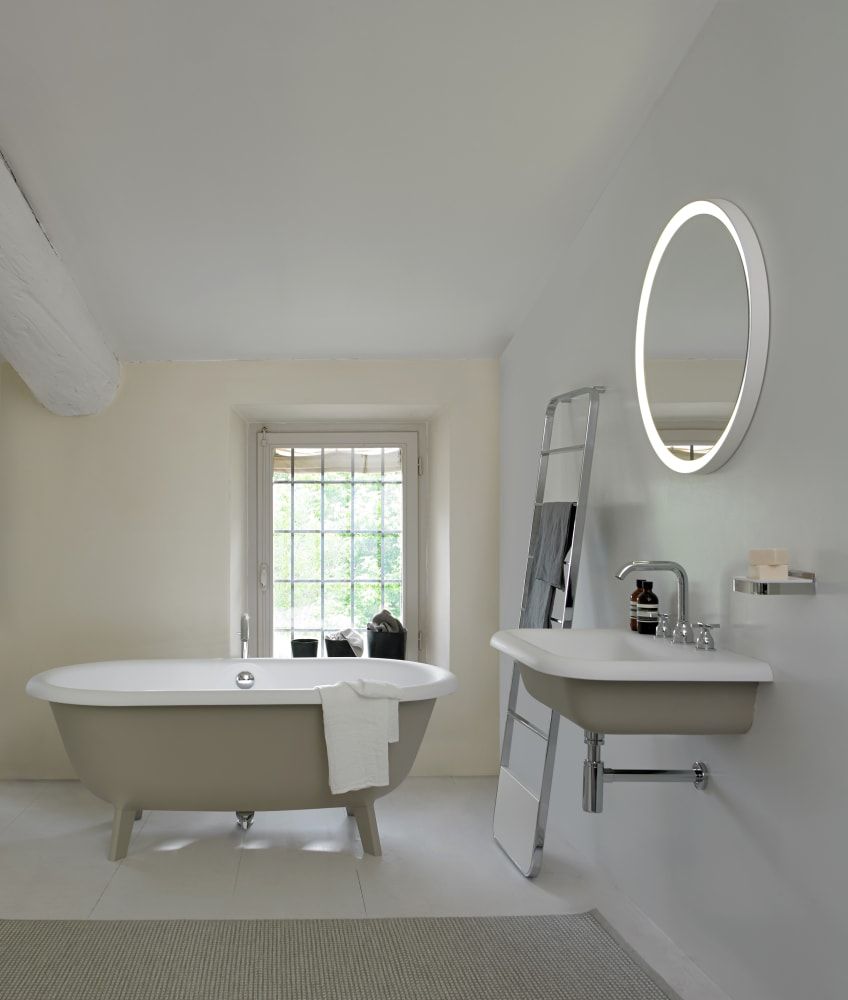 Ottocento Small Bathtub
Lariana Family: The Beauty of Contrast
The Lariana set of bathroom elements is characterized by a harmonious contrast between geometric and fluid lines, which is also reflected in the option of combining various materials. It consists of two washbasin versions, oval or round, over countertop or column, and a bathtub.
The iconic bathtub features a gently curved interior, contrasting with the straighter exterior that appears to be suspended over the floor. The alternating shapes, reminiscent of the great Milanese artists of the 1900s, bring lightness to the solid structure of the bathtub and accentuate its linear, modern appearance.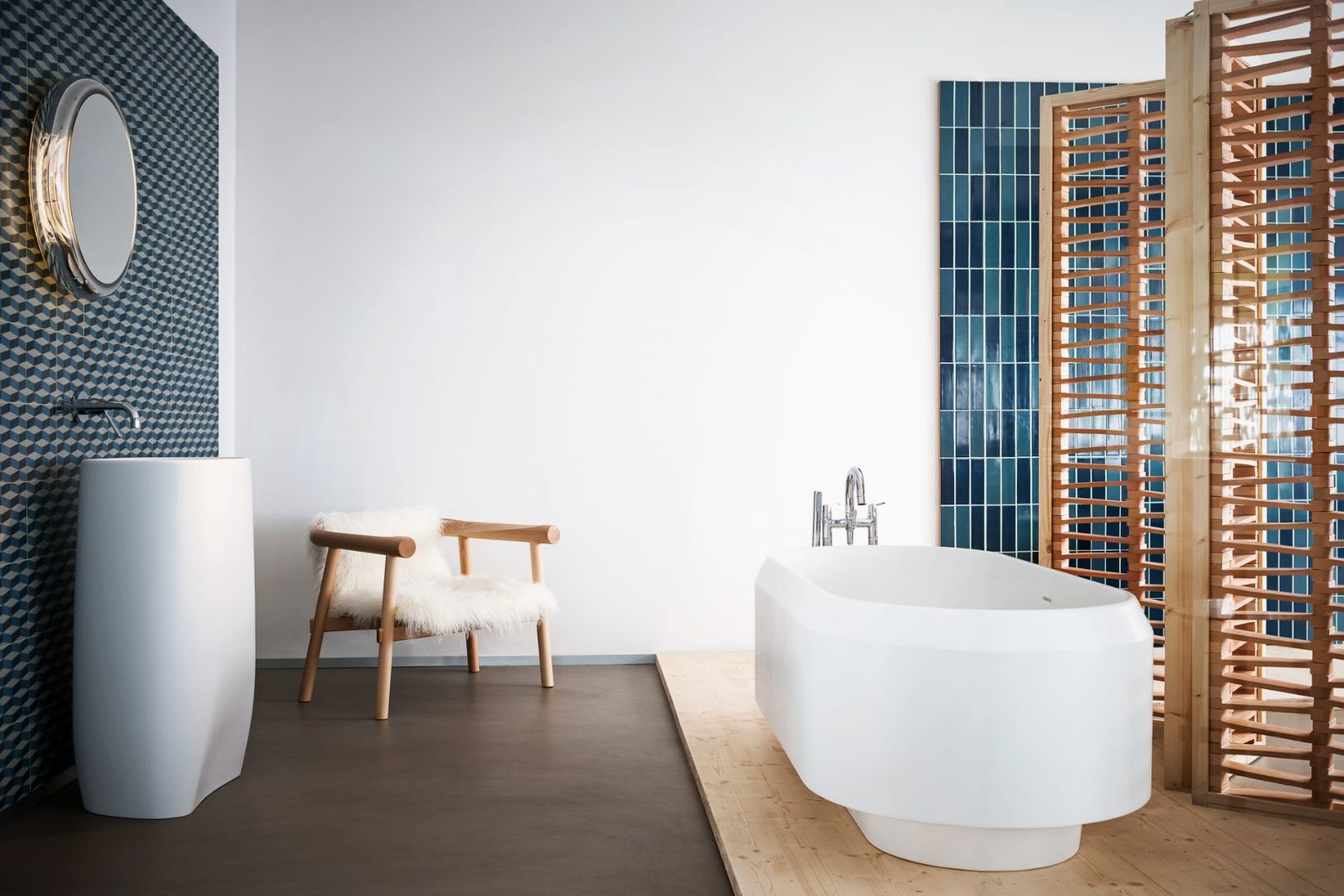 Lariana Family
Lariana is a compact bathtub of reduced dimensions, a respectful nod to modern minimalism. This feature, combined with double wrapping, gives lightness to the solid structure and accentuates the linear form of this modern product.
Lariana was designed in 2013 by Patricia Urquiola. She is a top designer who specializes in industrial product design, architecture (hotel trade, retail, homes, exhibitions, and installations), art direction, and strategy consulting.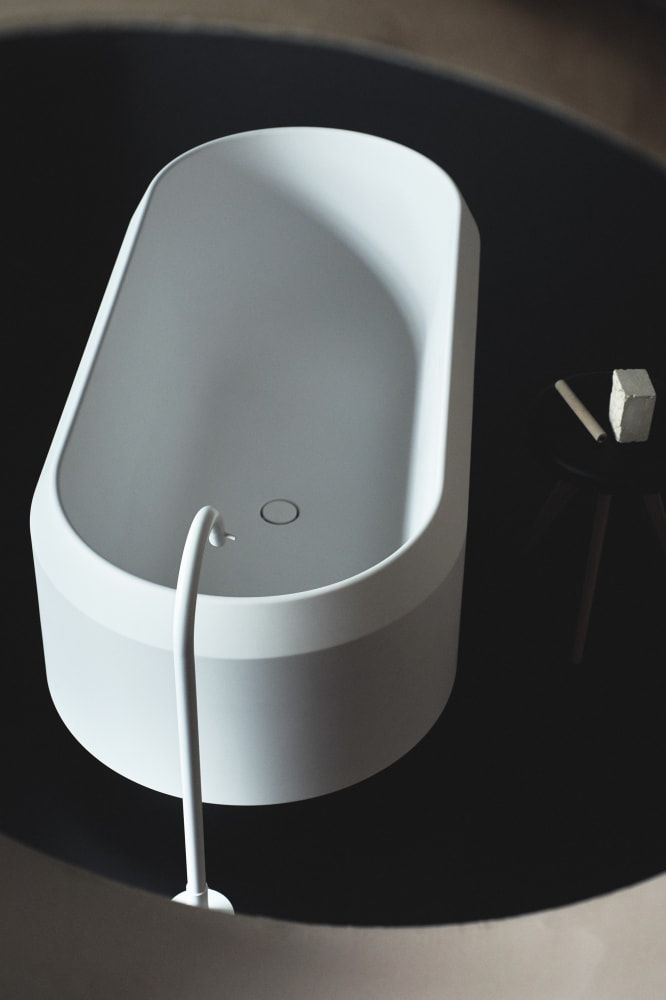 Lariana Family
Agape offers complete and timeless solutions for the most intimate bathroom environment. Their unique and all-round vision, time, light, shapes, materials, and temperatures becomes carefully designed products to elevate your bathing experience to a whole new level.
Choose your own luxurious & stylish bathroom by visiting DMHOME Thonglor 19. For more information, please contact Line: @dmhome
Contact us for a private assistance.
Source
Images by agapedesign.it/