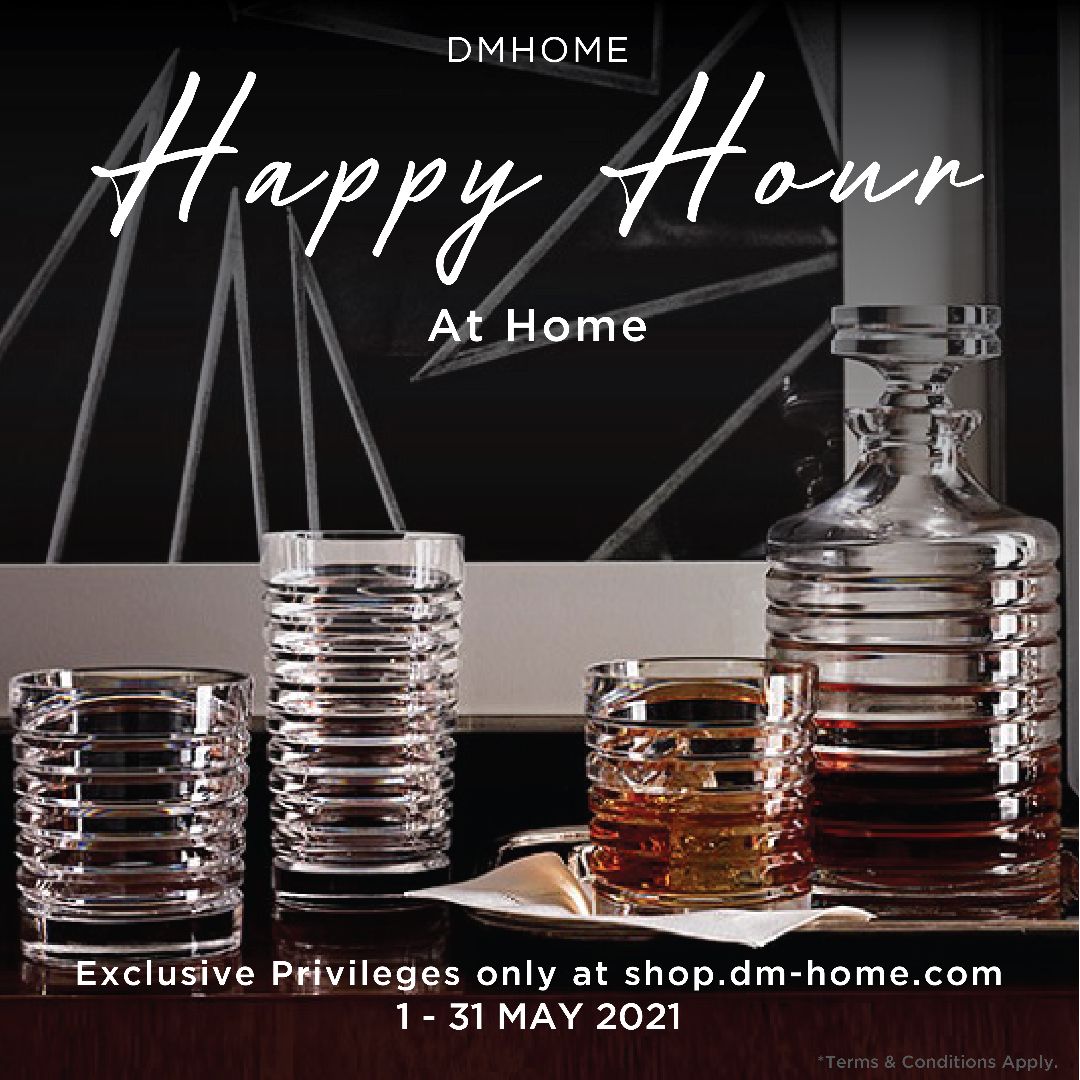 Happy Hour at Home with Ralph Lauren Home
30 Apr '21
Personalize your space and enjoy your special time at home.
Deals and privileges for Ralph Lauren Home accessories are now on-going, exclusively at shop.dm-home.com.
Promotions:
- 10% Discount on selected barware products
- Shop Ralph Lauren Home Accessories worth 20,000 THB, get free gift worth value 6,500 THB.
Today up to 31 May 2021.
Exclusive Privileges can be availed only at https://shop.dm-home.com.
For more information:
Online Catalogue for Barware Collections – http://bit.ly/HappyHour-RalphLaurenHome-May
Call – 02 365 0789
Line - @dmhome